The 15-minute city is a decentralized urban planning concept popping up all over the world, from Portland to Paris- with New York next in line. With so much actionable support, why is its developer receiving death threats?
What Is A 15-minute City?
What makes a city liveable? For many, it comes down to choice. We want to be surrounded by options without having to stray too far to reach any of them. Making choices accessible is the goal, but getting there is harder than just building a new megastore.
Developed in 2010, the 15-minute city has urban planners rethinking their technique. The basic premise is that all amenities should lie within a 15-minute walk or transit ride from home. This decentralized urban planning model ensures each local neighborhood meets the basic social functions for residents to live and thrive. 
This has yet to be tried in the Big Apple, but that's about to change. Recently approved plans show New York City will begin constructing its own version in 2023. This has created a small stir amongst conspiracy theorists. 
The concept was first developed by Parisian urbanist and scientist Carlos Moreno. The premise is simple: everyday destinations should be close to home and easy to get to. By developing neighborhoods with schools, stores, and offices only a short walk, bike, or bus ride away, communities and individuals can experience a higher quality of life while saving time usually spent commuting to dedicate to what they actually want to be doing.
15-Minute Cities Around The World
Influenced by European cities like Paris, this method of city planning maximizes convenience and quality of life while minimizing pollution and traffic. The model echoes back to a hundred years ago when cities were established and expanded around a central area containing all needed amenities. In today's version, we have the added advantage of being digitally connected.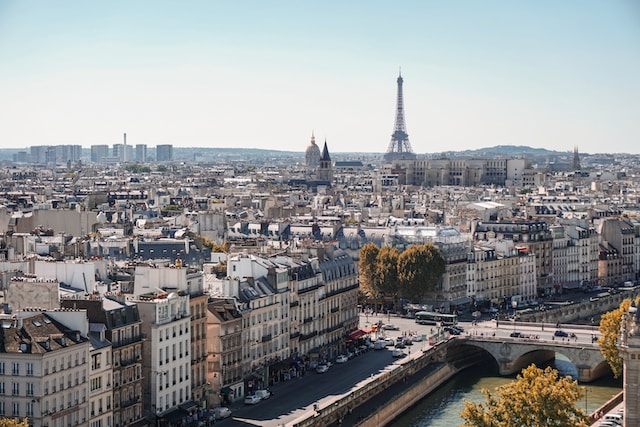 "A 15-minute city neighborhood offers convenience and quality of life, but not isolation," describes the C40 website, "Physical and digital connectivity must be at the heart of any 15-minute city strategy, prioritizing equitable access to social and economic opportunities."
Existing examples include Portland's Complete Neighborhoods, Melbourne's 20 Minute Neighborhoods, Bogota's Barrios Vitales, and, of course, Paris's original 15-Minute City. 
Some cities are going large in their transition. Portland specifically has committed to refashioning its land use so that 80% of residents will live in complete neighborhoods by 2035. As of now, less than half of Portlanders are in a complete neighborhood.
Calling Paris a 15-minute city feels tongue in cheek to some; Paris has always had greater accessibility to amenities than most cities. Many consider Paris a "5-minute city" with daily conveniences less than a five-minute walk for the average Parisian. One survey tallied 1,180 bakeries and 516 butcher shops within the 40 square miles of Paris's 20 neighborhoods.  
Transitioning toward complete neighborhoods takes a lot of planning on behalf of local and government officials. While the idea was slow to take hold in 2010, the 2020 pandemic provided a major driving force for cities to take action. 
COVID-19 Impact on 15-Minute Cities
During the rise of Covid-19, an organization of globally networked mayors, called C40, united in action against climate change. This group of city leaders established the Global Mayors COVID-19 Recovery Task Force. Active participants of C40 include nearly 100 major cities: Madrid, Amsterdam, Berlin, Austin, Houston, New Orleans, Seattle, Los Angeles, and many others around the globe.
Amongst the actions these mayors committed to taking: Supporting essential workers, creating green jobs, providing fundamental public services, building with nature, and evolving to create 15-minute cities. 
"[We] committed to providing the swiftest and strongest possible rebound for their citizens and reaffirmed commitment to the principles of the Global Green New Deal," says the C40 project website, "to protect our environment, strengthen economies and build a more equitable future – [we] reached out to other cities, youth, unions, business, and civil society to join in this effort."
By reimagining streets and public spaces to best benefit local people of all abilities, backgrounds, and ages, the city offers itself in a more equitable and inclusive manner. Communities thrive when pedestrians "live locally" and are able to spend more time on foot, bike, or transit. 
15-minute Cities Reduction of Environmental Impact
Upsides to the 15-minute city were initially environmental. Reclaiming and reformatting space is a means to decrease car use, reducing carbon emissions. A decrease in traffic and car dependency equates to more free time for residents. Access to walking routes, parks and other outdoor conveniences mobilizes people to spend more time outdoors, boosting both physical and mental health.
"It puts people and the environment at the centre of urban planning," said The Conversation, "Key elements are: the proximity of necessities; local participation and decision-making; community solidarity and connection; and green and sustainable urban living."
A manifesto published in 2020 from Barcelona, backed by 300 architects and 160 academics, iterated four key elements to city organization: reorganization of mobility, renaturalization of the city, de-growth, and de-commodification of housing. So how would this translate in the hustle and bustle of New York City? 
Innovation QNS, NYC's 15-Minute City
In 2022 the NYC Council approved a 15-minute city masterplan for the Queens' Astoria neighborhood. The plan, called Innovation QNS, was brought forth by ODA Architecture and includes a number of major perks.
Built between 35th and 36th Avenues, the neighborhood will repurpose large surface parking lots, vacant spaces, and underutilized industrial and commercial buildings to shape an area that meets residents' needs in a more concrete way.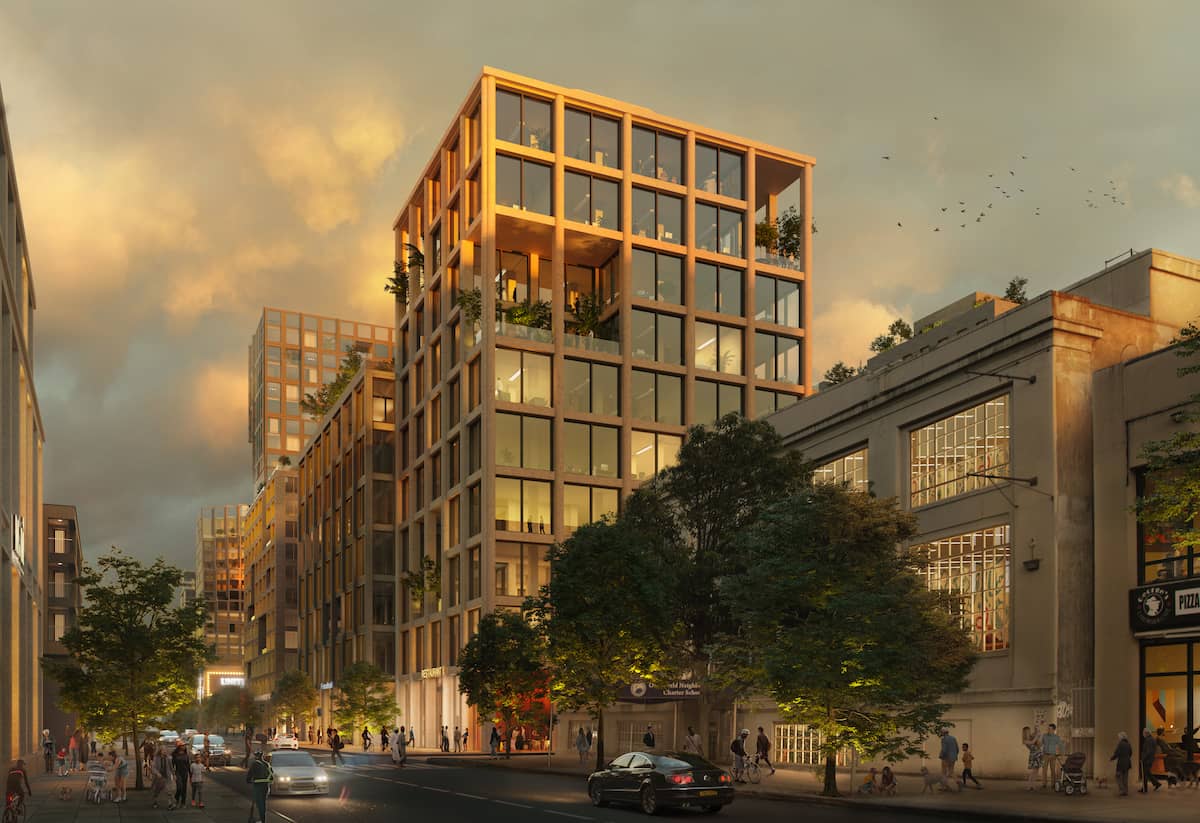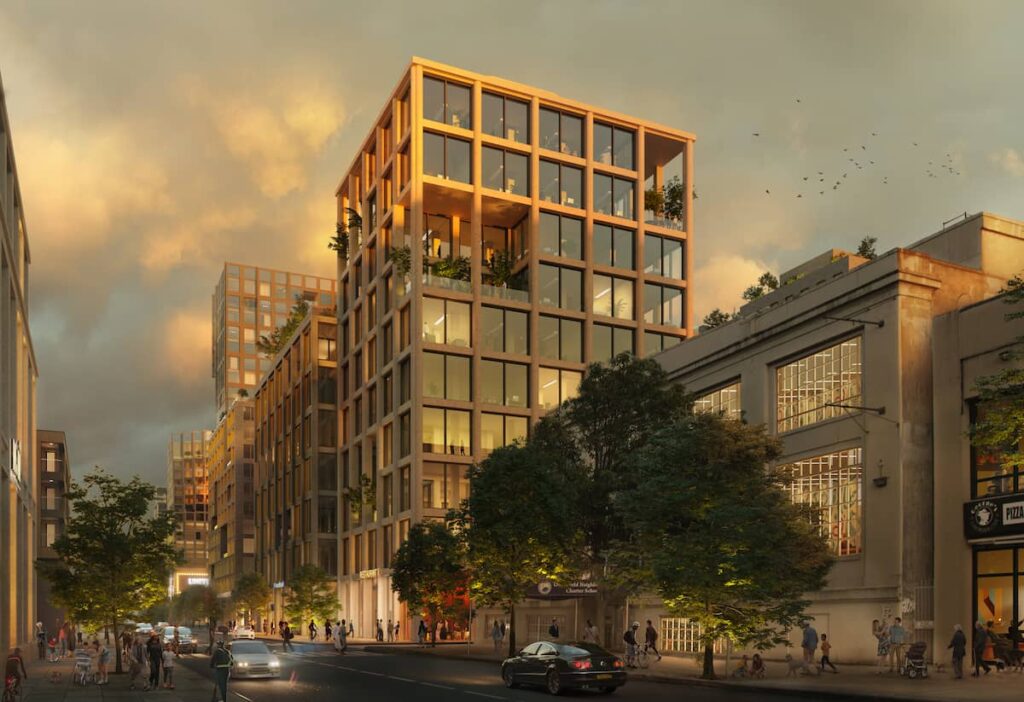 "Innovation QNS will expand the adjacent Kaufman Arts District and build on Astoria's rich cultural fabric including its existing cultural assets," details the ODA Urban Plan website.
The 5-block plan will include over 2,800 units of mixed-income housing, of which 700 are permanently coded for affordable housing. Beyond that, 200,000 square feet will be dedicated to neighborhood retail and 250,000 square feet dedicated to creative industry and small business. Two acres have been set aside for intentional open space, community health and wellness facilities, arts and culture hubs, not to mention a multiplex cinema and grocery store.
Despite difficult negotiations, the project was finally approved in late 2022, with construction slated to begin in 2025. The $2 billion dollar development nearly came to a halt as the opposition called for even more affordable housing to be woven into the plan. Developers and housing officials finally agreed to double the affordable units to 45% of the project, equating to 1,400 units.
"This is exactly the kind of historic work we must do to tackle the housing shortage at the root of our affordable housing crisis," said Democratic Mayor Eric Adams about regarding the negotiations.
Pressure continues to mount as officials fail to meet an urgently growing housing shortage crisis. Council members advocating on behalf of affordable housing were relieved the project has expanded to include more units.
"From Day 1, I have stood with my community in demanding deeper affordability from this development," said Ms. Won of the Council's progressive caucus, "There [were] more parking spots being offered than affordable units."
 Supported by Ms. Ocasio-Cortez, council members continue to pressure developers to meet the needs of local communities first and foremost. 
But while the common thread of 15-minute cities carry the sentiment of community-first principles, that hasn't stopped conspiracy theorists from demonizing the concept, creating major backlash. 
Conspiracy Theories of 15-Minute Cities
Starting in 2023, Mr. Moreno's 15-minute city began to attract the wrong kind of attention. QAnon conspiracy theorists and climate change deniers quickly labeled 15-minute cities as "Prison camps" and "Climate change lockdowns," stoking fears that proximity was a form of entrapment. 
Misinterpretations of the concept ran rampant, and conservatives vilified the idea as a government takeover, accusing supporters of advocating repression and government surveillance. The oppositional narrative is dystopic at best. Opponents paint pictures of a fictional future where gated communities keep residents locked in, and limited access to vehicles prohibits people from moving freely. 
Mr. Moreno was attacked both digitally and physically. Harassment and threats through email and online forums mounted, with some calling Moreno a criminal and a dictator. Soon the death threats began to pour in, terrifying both him and his family. 
"I wasn't a researcher anymore, I was Pol Pot, Stalin, Hitler," Mr. Moreno told the New York Times, "I am not a politician, I am not a candidate for anything — as a researcher, my duty is to explore and deepen my ideas with scientific methodology. It is totally unbelievable that we could receive a death threat just for working as scientists."
So far, none of this doomsday foreshadowing has proven true. In fact, local communities have flourished under newly completed neighborhoods, with small businesses gaining more traction than before. Advocates of 15-minute cities are quick to dismiss any rumors, ensuring the concept is not driven by any sort of restrictive mobility or monitoring.  
As New York constructs its own version of a complete neighborhood, we will soon experience firsthand what the model has to offer. Coming from the midst of both an economic and housing crisis, this movement toward the 15-minute city may help New York emerge from the pandemic even stronger than before.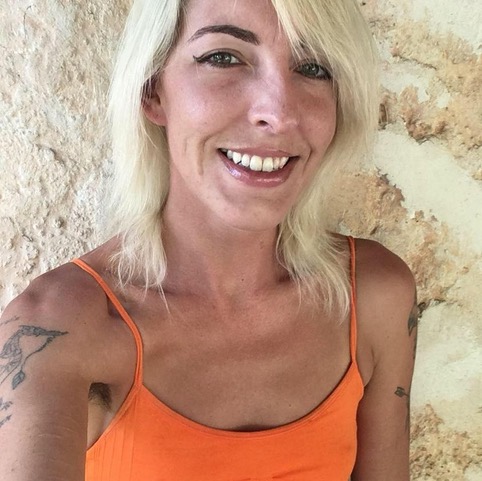 Lindsey Rae is a freelance writer, videographer, and medium format photographer with a background in economics, documentary filmmaking, and human rights. In past lives she covered the arts scene in Seattle and LA before morphing into a finance journalist, reporting from the NYSE for German news media. When not writing about culture & lifestyle she can be found studying herbalism and traditional healing techniques. She enjoys running, yoga, and world travel. You can find her at www.linerae.com or IG @hunteressthompson