Is Gowanus, Brooklyn's next up and coming neighborhood?  It sure looks that way. Neighboring areas of Boerum Hills and Carroll Gardens have already undergone a major makeover. The Gowanus neighborhood has been developing and changing over the last decade and now plans are in place to rezone part of the area, clean up areas in need of attention, and improve the infrastructure. The goal is to make Gowanus more affordable, greener, and more vibrant than it is currently.
History of the Gowanus Area
As New York City grew in the 1800's, so did the need for navigational and docking facilities.  The Gowanus Canal was completed in the late 1860's and quickly became the hub of Brooklyn's maritime and commercial activity. It was one of Brooklyn's key locations for heavy industry such as coal gas manufacturing plants, oil refineries, chemical plants, and machine shops. This industrial growth sparked residential growth as well. As more residential neighborhoods sprouted up in the area, property values increased. Eventually, the Gowanus/Brooklyn-Queens Expressway led to the decline of the use of Canal for transportation needs, but the surrounding neighborhood remained. 
Gowanus Brooklyn Today
Gowanus, located in Kings County, New York has a population of 20,081. Gowanus has a dense urban feel with plenty of restaurants, bars, coffee shops, and parks. It is a hip, industrial neighborhood popular with artists, musicians, and photographers since it has easy access to Manhattan through public transportation. Buildings are a mix of residential—including frame houses and brick townhouses and commercial.  Commercial buildings are often industrial in nature but also consist of a variety of retail stores.  
Gowanus Rents
The median home value is $1,462,763 with a median monthly rent of $1,707, however, the majority of Gowanus residents rent their housing rather than own. About 71% of residents rent while the remaining 29% own. According to RentHop, the median price for a studio is $2,569 per month.  The average price for a one-bedroom is $3,198 and the average for a two-bedroom is $5,285. 
Rent prices over the last four years have become more affordable. For example, in 2018, a studio rented for $2,679 per month. In September 2021, the average monthly rent for a studio was $2,409.
Gowanus Gets an Upgrade
As a result of the abandoned Canal, mitigation efforts are necessary to clean up the waterfront. In 2019, New York City issued a technical document detailing the re-zoning of an 80-block area of Gowanus where construction was formerly prohibited. Approximately 8,000 apartments are expected to be constructed by 2035 with 3,000 affordable MIH (Mandatory Inclusionary Housing) units, designated to serve a wide range of incomes. The overall goal is to increase development and affordability in this neighborhood.  
The City Council Land Use Committee recently voted to approve the rezoning of the area on November 10th. The Gowanus Neighborhood Plan aims to create equity, resiliency, and a clean environment around the Gowanus Canal.  The Gowanus Neighborhood Plan is the result of over a decade of planning and advocacy for a fairer, greener, healthier Gowanus. The city seeks to carry out projects that bring new affordable housing opportunities to high-amenity neighborhoods and plan holistically for parks, jobs, and walkable communities. 
The plan covers an area from Bond Street to the west, Baltic Street to the north, 4th Avenue to the east, and Huntington, 3rd, 7th, and 15th streets to the south. It is expected that the project will generate 3,500 new local jobs and walkable open space in this centrally located Brooklyn community.
Under the MIH program, all new residential buildings must include a portion of permanently affordable housing.  Rents would be priced affordably for low-income New Yorkers.  For example, a two-bedroom apartment in a neighborhood with current rents of $2,500 per month or more, would have a rent of approximately $900 per month under the affordable housing plan. The Gowanus Green development will anchor the project and bring 950 homes into the area, with at least half of the rental units in the project serving families that earn $51,200 or less. Additionally, 140 homes will be set aside for formerly homeless New Yorkers.
The Gowanus Green project will also result in the cleanup and transformation of a six-acre site at the intersection of Smith Street and the Canal, including a new 1.5-acre park and space for a new public school with an appropriate number of seats. Transit improvements are in the works, including ADA accessible stations. There will also be additional space for job-generating businesses in commercial, industrial, cultural, and retails sectors.
New Construction in Gowanus
As part of the plan, new buildings are, and will be, sprouting up all over the area. The real estate investment company, Vorea Group has filed applications for two new buildings. The first 21 story mixed-use building at 404 Carroll Street, which is currently a vacant lot. This is between Nevins and Bond Street, located a few blocks from the F and G trains. The proposed 224-foot-tall building will include a 16-story east tower and a 21-story west tower.  Approximately 286,740 square feet will be for residential living and 26,932 square feet will be dedicated to commercial space. The 360 residences in the building will be about 796 square feet each and the building will include a green space and 54 enclosed parking spots.
Another building at 540 Degraw Street will be an 11 story mixed-use building with affordable housing. It will span the length of Nevins Street between Degraw Street and Sackett Street. Approximately 230,953 square feet for residential space and 13,929 square feet of commercial space that will be a mix of retail and office use. There will be 268 residences of about 861 square feet each.  The building will also have 45 enclosed parking spaces. It will be within walking distance from the Union Street subway station, which is serviced by the R train.  
Gowanus is poised to be the next Brooklyn neighborhood that receives a much-needed upgrade with its share of new commercial and residential space, as well as affordable housing.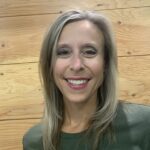 Lara Popeck has been writing for over 10 years, with a focus on business and real estate-related articles. She has a degree in Economics from Bryn Mawr College and an MBA from Montclair State University.