Along with the formation of the United States arose a unique architecture style that came to be known as the federal era architecture.
What Is Federal Style Architecture?
Federal architecture was a historical architecture style used during the late 18th century and early 19th century, or roughly 1790-1835. The name came from the era in which the design style prevailed, the Federalist Era, and was heavily inspired by both Thomas Jefferson and Andrea Palladio's Palladian architecture style.
Common characteristics of Federal architecture include:
Smooth, one-dimensional surfaces

Focused details in the windows and panes, trims, and other secondary accents.

Row houses

Interior rooms shaped as octagons or oval

Bald Eagle symbols are embellishments

A number of windows line each floor's walls.

Classicism-based architecture  
Think you've never seen Federal architecture in action? Think again. One of the most notorious Federal architecture builds is the White House itself, which paved the way for the architectural style to take off soon thereafter. If you're looking for examples of the prominent architectural design in New York City, you won't need to go far – they're everywhere you look. Here are a few examples to get you trained for spotting federal-style buildings on your next walk.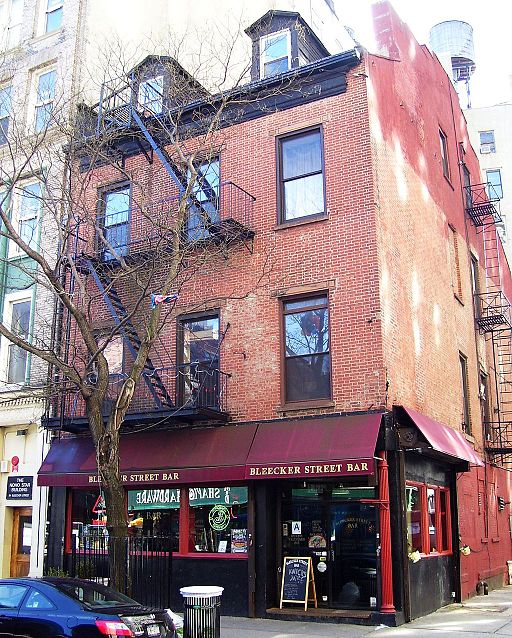 58 Bleecker Street
Perhaps most iconic is the federal-style row of homes on the historic portion of Bleecker Street. Built in 1823 by a member of the Roosevelt bloodline, 58 Bleecker, which was later renumbered, was built during the tail-end of the Federal-style period. Bleecker Street saw an uptick in notable citizens moving to Bleecker Street, settling in and building new homes as desired, one of which was Roosevelt's Bleecker Street two-story row home.
Eventually, the property would be taken over by the first female physician in America, Elizabeth Blackwell, who would transition the space to an infirmary for women and children soon after. The property would continue to change hands, even the floors being devoted to different causes before being remodeled and only standing as an echo of what Roosevelt intended hundreds of years ago.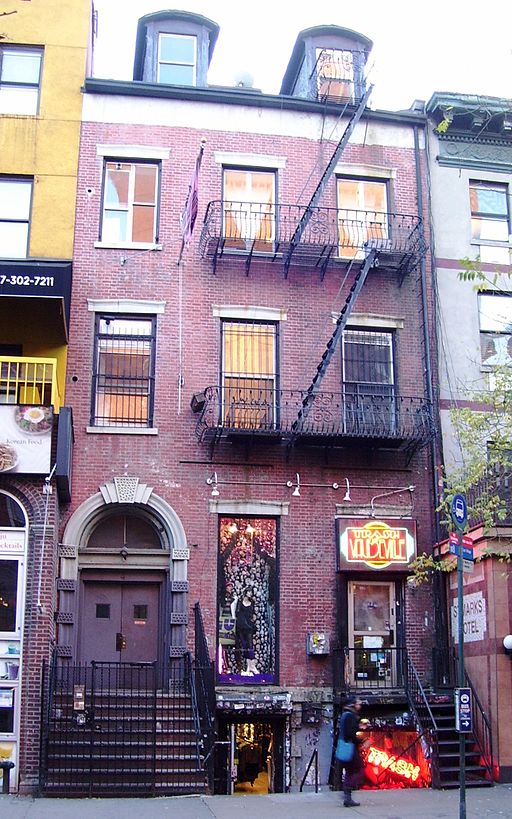 Hamilton-Holly House
Another significant player in New York City's federal-era architecture is the East Village's Hamilton-Holly House. Built in 1831 and home to Elizabeth Hamilton. If the name sounds familiar, that's because Eliza was the wife and widow of founding father Alexander Hamilton. Later, the son of Eliza and Alexander, Alexander Hamilton Jr., would go on to purchase the townhome and live with his mother, wife, and child, as well as his sister and husband-in-law. Today, the building has been deemed a landmark, being rented out and renovated, with the exterior still remaining true to the federal style.
40 Hicks Street
Hicks Street is home to a couple of homes that enforced federal-style architecture. Located in Brooklyn Heights and built in 1831, 40 Hicks Street is nestled into a time capsule of New York City's historical and architectural past. The home was originally owned by a tradesman, common for the neighborhood, named Michael Vanderhoef. While 40 Hicks does not have as detailed of a history as other landmarks, pieces have been stitched together to create a story for Vanderhoef's time at home.
It was believed that he likely rented out rooms of the home to help pay for the cost of the home, which shouldn't have been too difficult considering the convenient location to the docks. After some time, the home was broken up, and it was reported in the mid-1900s to have the first floor be a store before being converted into the multi-family home that it is today. Much like other federal-style buildings of New York, the interior may have evolved to reflect the needs of the modern day, but the exteriors largely remain tributes to their roots.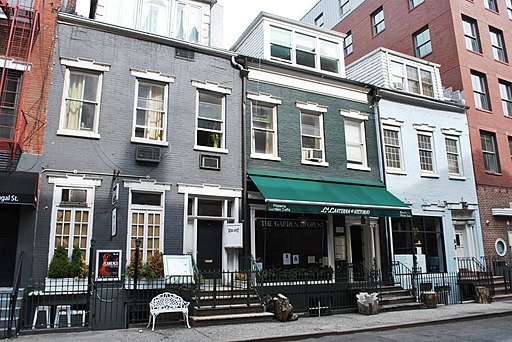 MacDougal Street
History lovers flock to Greenwich Village for a number of reasons, but for those looking to hone in on federal-style buildings: you'll just need a quick trip to MacDougal Street. Located at 127, 129, and 131 MacDougal are three different homes that were built in 1829, later becoming landmarks in the early 2000s.
Not only have these landmarks remained as a reminder of what once was in the city, but they've also played a significant role in the evolvement of some of the city's most prolific and vulnerable communities: a member of the LGBTQ+ community, minorities, and immigrants. An epicenter for culture and historical prominence in the city, these buildings would go on to become multi-functional, with both ground commercial units and residences on the upper floors.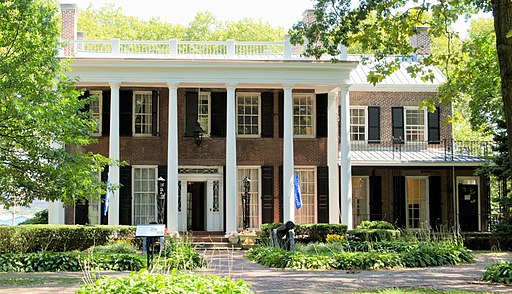 The Admiral's House – Governors Island
Located on Governors Island in New York Harbor is The Admiral's House, formerly referred to as the Commanding General's Quarters. This home functioned as the sleeping quarters for the commanding officer when Governors Island was formerly an Army Post. While the island would later transition to being a base for the Coast Guard and one location for Coast Guard command and operations, and then the national landmark it is today.
The home itself is only two stories with a basement and intricate details along the trim, porches, and cornice. When initially petitioning the Landmarks Preservation Commission for landmark status, one of the primary arguments was, "The Admiral's House on Governors Island is a superb example of a late Federal style manor house, that it has excellent architectural proportions and superior details, that it is imposing in appearance and befitting to the illustrious generals who were resident commanders in its spacious quarters, and that it now serves as a gracious home for the resident Admiral of the Coast Guard."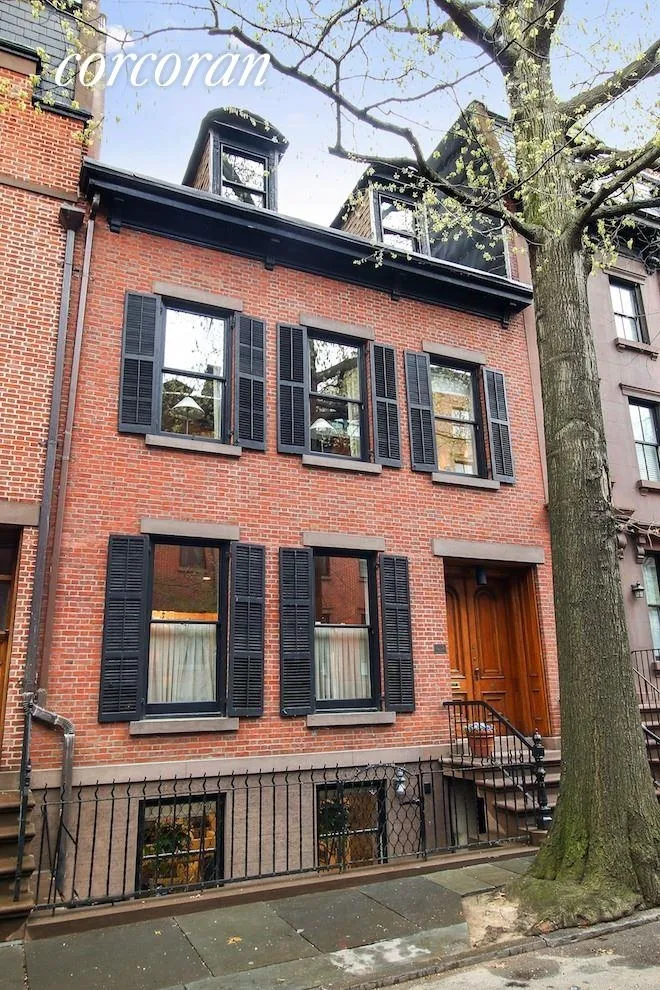 Willow Street
Willow Street is home to a number of federal-styled architecture, one of which is 45 Willow. The property, initially built in the 1820s, has changed significantly over the years with renovations wall to wall while trying its best to preserve the exterior charm that federal-style buildings provided. Aside from the initial historical significance, the home also received another boost in value as Alice Recknagel Ireys, a famed landscape architect, put a one-of-a-kind spin on the home's landscape while living at the residence. People interested in something similar can find many Federal Style homes and buildings up and down the streets of Brooklyn Heights.
Conclusion
Residences boasting the famed federal-style architecture are decorated in history and decadence. Not only do these properties have strong ties to the country's origins as the style was borne out of a time of formation for the United States, but they've also housed historical figures and played key roles in the country's evolution forward, not only New York City's. Next time you're out and about, keep your eyes peeled for one of the mentioned buildings are spot your own!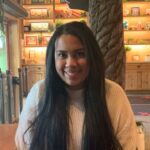 Kylee was born and raised just outside of Sacramento in a small town full of history and charm. She stays up-to-date on the real estate market and hopes to empower hopeful buyers and sellers to make the best decisions for themselves. Kylee is particularly interested in bridging the gap for younger generations, helping them understand the power of owning and investing in real estate.