When you think of wine, your mind may naturally wander to the rolling hills of Napa Valley, California. The beautiful wineries found there are seemingly endless and you would never run out of new wines to sample. 
But what if you're an East Coast wine lover? Never fear! There is absolutely no reason to fly across our beautiful country to experience a high-quality winery. The NYC area houses some of the best wineries and offers something for even the most discerning tastes. 
If you only have a few hours, there are several wineries in NYC or just outside of it. If you have a little more time and don't mind a little road trip, there are plenty of those too. 
CitySignal has researched some of the best wineries in the NYC area. Keep reading for your comprehensive guide to the best wineries near NYC.
Wineries In NYC
The Red Hook Winery
Mark Snyder founded The Red Hook Winery in 2008. This Brooklyn winery takes pride in working with local grape farmers to produce high-quality wine. Every bottle of Red Hook Wine is produced from New York grapes and bottled on-site at Pier 41. 
View this post on Instagram
When visiting The Red Hook Winery, be sure to check out The Tasting Room, with gorgeous views of The Statue of Liberty and Manhattan. This functional space is connected to the winery and is your key to sampling some of the best Red Hook offers. Reservations are not required to The Tasting Room during the week. However, if you want to visit on the weekends, click here to reserve, as it is mandatory. Each tasting lasts approximately 45-60 minutes, and you will have the opportunity to sample six wines. 
Can't make it to The Red Hook Winery as often as you'd like? The winery has that minor inconvenience covered. Join their Wine Club to enjoy the tastes of Red Hook anytime you'd like. There are no fees to join, only perks to gain!
Currently, Red Hook Winery is open five days a week. For additional information, including how to contact Red Hook Winery, click here. 
Brooklyn Winery
Have you ever visited a boutique winery? If not, you are in for a treat. 
Brooklyn Winery is located in Williamsburg-one of the hippest parts of NYC. This winery specializes in small-batch wines and cutting-edge techniques. Winemaker Conor McCormack sources his grapes from small vineyards across the United States so that Brooklyn Winery can showcase a variety of wines from regions you might not otherwise have the chance to visit. 
View this post on Instagram
According to Brooklyn Winery, "We are a commercial urban winery set in the heart of Brooklyn, committed to pushing the boundaries of winemaking by blending traditional old-world methodology with a modern perspective."
While in the Brooklyn neighborhood, be sure to attend a winery tour and tasting. Brooklyn Winery has perfected the process if you've ever wanted to go behind the scenes and have an in-depth view of winemaking. Each tour includes a tasting of six wines made at the winery. This 90-minute educational tour will teach you everything you need to know about the delicious, small batch wines. All wines are available for purchase after the tour. Themed classes and tours are available on a limited basis. 
Bring the wine tasting home by joining their Wine Club or with the "Wine Tasting Kit." Depending on your needs, the tasting kit has multiple options available. If you can't make it to the Brooklyn Winery as often as you'd like, a Wine Tasting Kit is perfect! Each kit includes bottles of pre-selected wines, a wine-tasting guide, and more. 
Reservations are highly recommended but not required at this time. Brooklyn Winery is currently open 7 days a week. You can find additional information here. 
Wineries Near NYC
Gotham Winery
Smart sustainability practices are the name of the game at Gotham Winery. Their production facility in the Finger Lakes area is located on a sustainable farm. Solar panels give the farm all of the necessary power to make batches of their delicious wines. 
View this post on Instagram
 Not only does the facility solely use solar power, they use biodynamic processes, and staff have access to electric car power stations. At Gotham Winery, they believe that "the grape should be allowed to tell its story". 
Owner Kwaw Amos and head winemaker Craig Hosback oversee the entire winemaking process at Gotham Winery. They work with several small farms to source various types of grapes to make Gotham Wines. 
There are plans for a Wine Bar that will be open soon. Keep an eye out for announcements via their social media outlets. 
Rather than a wine club, Gotham Wines offers a Wine Society. Various perks and features await for all Wine Society Members:
Twelve bottles in semi-annual shipments of six bottles each

Free tastings for members and guests

Invitations to private members' events

First access to member-only wines

Discounts and access to wine events

10% off all wine purchases

Free shipping for New York residents

1-year commitment 
To contact Gotham Wines, visit their website for up-to-date hours and updates on the Wine Bar. 
Brotherhood Winery
Located roughly one hour away from the heart of NYC lies the oldest winery in America. Brotherhood Winery was founded in 1839, and they continue to create wine in the art that it has always meant to be. 
Guided tours are available each weekend and reservations are required.  While on the guided tour, you will be taken through underground cellars, created in the late 19th century. Two hundred oak barrels line the cellars. Some of America's oldest vintages can still be found here. While in the cellars, you will learn details of the entire winemaking process. 
View this post on Instagram
While on the tour, you will be able to sample five wines from a list of ten that are available. The wines change frequently, so be sure to visit often! 
Many wineries offer a wine club and Brotherhood Winery is no exception. Unlike some wine clubs, you are able to choose a particular type of wine club to join. You may choose from red, white or mixed wine assortments. Per the website, the following perks are available after joining. 
FREE SHIPPING for New York, Massachusetts, Maryland, and District of Columbia club members.

DISCOUNT SHIPPING for Florida, Minnesota, and Nevada club members.

10% OFF ALL WINES available online.

Two complimentary wine-tasting tickets.

Ability to customize wines to fit your taste.

Choose shipment frequency.

Discover new wines.

Special wine club member-only promotions.

Invitation and special pricing on events.

First access to new wine releases.
Brotherhood Winery has various hours, depending on the time of year. Currently, the winery is open six days a week and only closed on Mondays. Tours are only available Friday, Saturday and Sunday. 
For more information, including tour times and detailed seasonal hours, click here. 
Benmarl Winery
For the perfect day trip from NYC, give Benmarl Winery a visit. Located about 70 miles from the City, Benmarl has a pedigree that beats most all wineries. Benmarl has the distinction of being the oldest vineyard in America. This 37-acre estate overlooks the beautiful Hudson River area. 
The proprietors at Benmarl Winery take pride in letting their grapes shine through in the final product. They believe it's important to let the origin of the grapes speak for itself. 
View this post on Instagram
Outdoor Wine Tastings are available while visiting Benmarl. All tastings are currently held outdoors, and reservations are needed. When attending a tasting, you will be able to sample a flight or a glass of wine. You will be able to use your reserved table for up to 90-minutes. A server will help you decide on the perfect glass to sample. The Kitchen is open 7-days a week and snacks can be purchased to have during the tasting. 
As with most wineries in the area, Benmarl Winery has a Wine Club. With a membership, you will receive 16 bottles of wine to try. Four bottles of wine are sent out on 4 different occasions throughout the year. You can choose between red, white or a mixed box. 
For more information about Benmarl Winery, including hours of operation and tour details, click here. 
Raphael
For another great day trip away from NYC, Give Raphael a try. Located just 90 miles from Manhattan, Raphael is the perfect mix of class and innovation. 
Owner John Petrucelli pays homage to his ancestral home in the architecture of the beautiful grounds of Raphael. Petrucelli was inspired by the Italian monasteries of his homeland, and their beauty shines through in Raphael. Their facility is the perfect blend of beautiful architecture and cutting-edge wine-making equipment. The winery is located underground, and for good reason. This gives the perfect, cool environment for wine-making. 
View this post on Instagram
Unlike many of the other wineries in the area, the winery and the vineyards are located on the same grounds. Raphael uses grapes that they grow and are not sourced from other locations. Raphael is one of the only vineyards left in the United States that harvests their grapes entirely by hand. 
Raphael also offers a Wine Club. According to their website, benefits include:
Quarterly shipments of two, four or six specially selected wines at a 20% discount

20% off

ALL

wine purchases

20% off

ALL

gift shop purchases

Complimentary single flight tastings for member and a guest with each visit excluding club tasting days

Invitation to attend Monthly Club Tastings for member and a guest (Additional guests $25 per person)

Access to exclusive Club-Only wines and library selections

Refer a friend for membership enrollment, receive a $25 Raphael gift card
Currently, Raphael is closed on Tuesdays and Wednesdays. If you would like to make a tasting reservation, you will need to call or email the location. For additional information, visit their website or social media channels. 
Now that you have learned all about wineries local to NYC, it's time to plan your trip! Most of the wineries do require or highly recommend making reservations ahead of time, especially if you wish to participate in a tasting. Enjoy an afternoon date with your significant other or plan a group outing with friends. 
Visiting a winery is a wonderful, low-cost way to enjoy time with your loved ones. Winery experiences are somewhat all-inclusive. You receive an educational tour and sips of their delicious wares. 
If you choose one of the wineries located in NYC, make a day of it and grab dinner in the City before going home. You can sit around the table and discuss the day and the wine club you just may want to join. 
If a winery day trip is in the cards for you, a little more planning may be necessary. You might want to reserve a hotel room or Airbnb in the area nearby the winery. This way, you can fully enjoy everything the venue has to offer.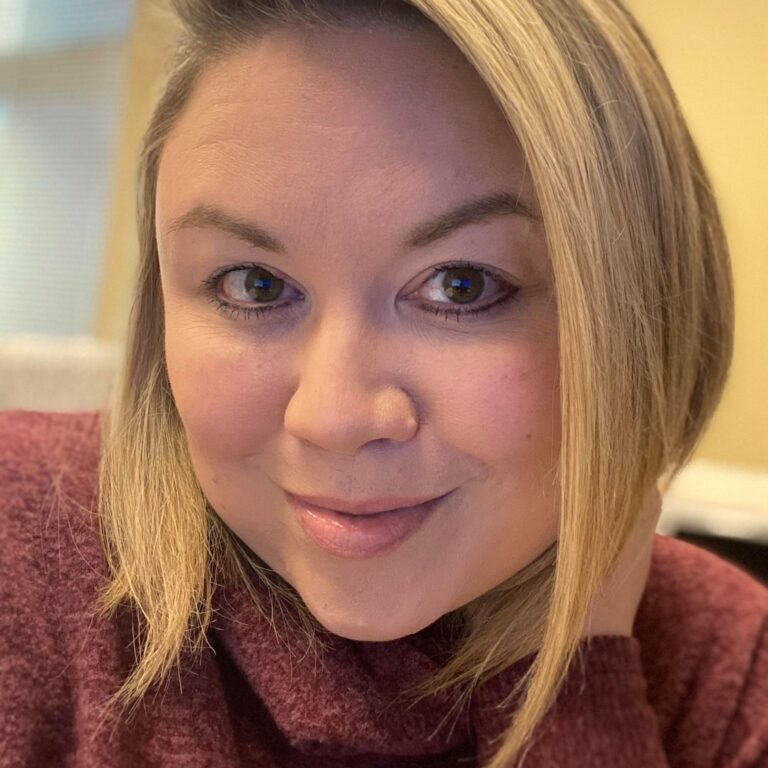 Kristi Hill is a freelance writer who loves to travel, cook and watch college football. When she isn't writing, she's usually listening to classic rock and spending time with her dog, Chico.