As the end of the year creeps ever closer, New York's biggest holiday enthusiasts are looking forward to seasonal traditions like watching the New York City Ballet perform the Nutcracker, going ice skating at Rockefeller Center, attending the Grand Army Plaza menorah lighting, and of course, browsing to their heart's content at the Union Square Holiday Market to purchase gifts for friends and family. We're here today to provide an inside scoop on the city's favorite holiday bazaar.
What is the Union Square Holiday Market?
Run by Urbanspace, a UK-based company specializing in the creation and curation of outdoor and repurposed retail sites and community gathering spaces, the Union Square Holiday Market is erected in Union Square Park every fall, springing up practically overnight in a feat of holiday magic. Over 150 local and international vendors—all hand-selected through an extensive application process to ensure that the market's offerings include true variety—are invited to sell gifts, food, and hot drinks out of charming semi-permanent wooden stands that sparkle with small lights powered by the market's special biodiesel generator. Most merchants are craftspeople selling handmade wares: think soaps, candles, ornaments, and children's toys.
How did the market come to be?
The Union Square Holiday Market is the brainchild of Eldon Scott, an ex-pat from the original London-based office of Urbanspace (which at that time was still called Urban Space Management). Inspired by traditional German Christkindlmarkts, a type of outdoor Christmas street fair that has been around since 1384 and whose existence helped to solidify Christmas as a gift-giving holiday among early Christians, he used urban planning techniques to create a harmonious miniature city of wooden sales booths. The first Holiday Market was held in 1993 and, aside from a brief hiatus during the COVID-19 pandemic, the Market has been operated every year since.
Scott credits the success of the market to its unique format, the event's emphasis on community, and the fact that it creates a platform for a diverse, exciting group of retailers to share a diverse, exciting set of wares. Over the years, other Holiday Markets have been added across New York City. There is now a Columbus Circle Holiday Market, and this year, for the first time ever, there will even be a Brooklyn Holiday Market held at Borough Hall.  
When is the Union Square Holiday Market open?
This year's Union Square Market runs from November 17–December 24, 2022. Daily hours have not yet been announced for this year's market, but last year's hours were Monday – Saturday from 11:00 a.m.–8:00 p.m., and Sundays from 11:00 a.m.–7:00 p.m. The vendor list for this winter is out though applications remain available online for those interested in peddling their wares. 
How do I get there?
The Union Square Holiday Market is found at the south end of Union Square along 14th Street and is easily accessible to the 4, 5, 6, L, N, Q, R and W trains by the nearby 14th Street-Union Square subway station. There are several parking garages scattered throughout the adjoining blocks for those traveling to the market by car.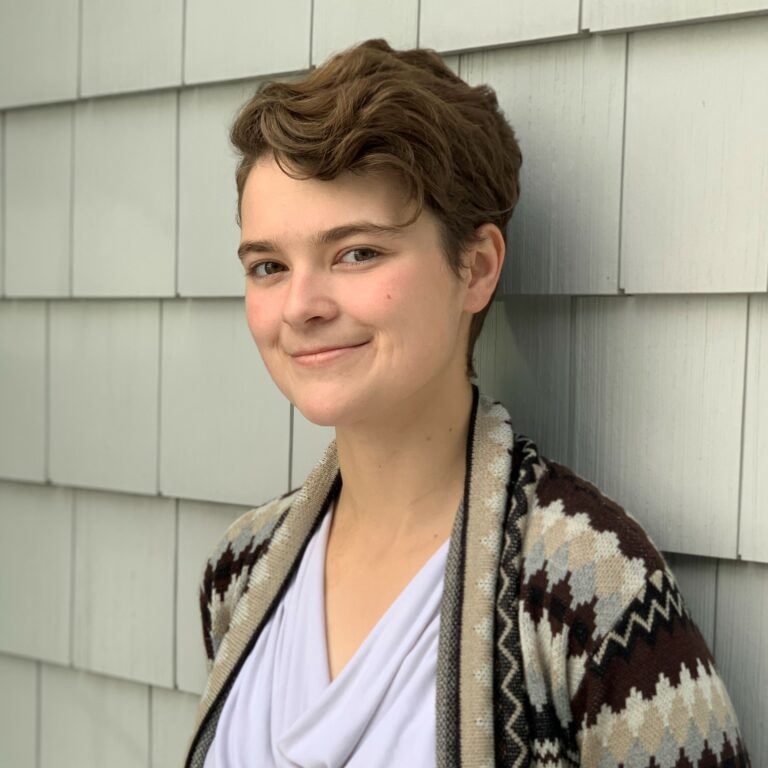 Sophie McIntosh is a Brooklyn-based writer and dramaturg hailing from Sun Prairie, Wisconsin. Her plays have been produced by Imaginarium Theatre Company, Platform Production Company, and in the Boston Theater Marathon. Check out more of her work at sophiemcintoshwrites.com!