Douglas Elliman Real Estate, one of the nation's largest independent residential real estate brokerages, is set to become public.
The company has been a household name for many years in the New York metropolitan area, where it is the leader in the market by sale volume. Their "for sale" signs can be found on high-end properties throughout the city, Long Island, Westchester County, Connecticut, and the Hamptons. In addition, Douglas Elliman has been expanding its activities to fast-growing luxury markets, including Florida, California; Colorado (Aspen and Snowmass), Texas (primarily Houston, Dallas, and Austin), and Massachusetts (Boston, Cape Cod, and the islands of Nantucket and Martha's Vineyard).
Its parent conglomerate, the Vector Group, announced that it would spin off the brokerage as a standalone company under the name Douglas Elliman Realty. If everything goes according to plans, Douglas Elliman will become a traded company on the New York Stock Exchange under the ticker DOUG by the end of the year.
Current Elliman CEO Scott Durkin will retain a leadership role. However, Howard Lorber, current CEO of Vector Group and chairman of Douglas Elliman, will become the CEO of the new company. Its activities will include related real estate-related businesses, including mortgage lending, title and escrow, home staging, and so on.
This move would allow the real estate brokerage to break away from the Vector Group, which also owns the tobacco company Liggett Group. Its dissociation with the controversial manufacturer would give socially-minded investors the opportunity to back the newly spined company and dive into the lucrative post-pandemic real estate market. Besides, it also provides Douglas Elliman with access to the funds it needs to implement strategic growth in an ever-changing real estate market.
Expanding to new markets
While Douglas Elliman is well established as one of the leaders in the real estate industry in New York City, they have every intention to continue expanding their activities to other regions, including Chicago, Scottsdale, and both Florida coasts. The pandemic appears to have durably changed the map of prime real estate markets and is opening new opportunities for entrepreneurs.
NYC has maintained its attractivity better than other cities during the pandemic – as the rapidly increasing rent and real estate prices stand witness – new areas of interest are drawing the attention of investors and homebuyers. With the widespread ability to work from home, many seek alternative places to settle down independently of their employer's headquarters. Whether they search for more space, lower cost of living, or warmer climates, homebuyers are expanding their search areas. The demand for second homes has also increased dramatically, as remote work opportunities allow homeowners to spend more time away without interfering with their professional obligations.
Besides, major companies themselves are moving away from California to escape the numerous tax regulations, high tax burden, and increasing cost of living. They bring with them job opportunities, high salaries, and thousands of workers looking for new homes. Cities of the Sunbelt – primarily in Texas – appear as the new hub for tech companies. Douglas Elliman will need access to significant funds to acquire established brokerages in these areas and implement strategic growth.
Branching into new technologies
The way business is done in real estate has also been marked by the rapid advance in new technologies. The restrictions during the pandemic have led property buyers and sellers, but also real estate companies and agents, to dive deeper in their use of tech-enabled services ranging from property management apps and 3D property tours to data consumption for market predictions. To set a foot firmly into the 21st century and establish themselves as one of tomorrow's champions in the real estate industry, brokerages need to invest heavily in these new tools.
Douglas Elliman is already thoroughly involved in this domain. New Valley Ventures, an investment vehicle for new PropTech startups, also part of the Vector Group, will join the newly formed company. Some of the ventures New Valley already took part in include Rechat, a lead-to-close agent workflow platform, and Humming Homes, which provides tech-enabled concierge home management services for single-family property owners.
With adequate backing, Douglas Elliman could become a leader in the exploding PropTech sector, all the while enhancing both their clients' experience and their teams' efficiency.
What is next for Douglas Elliman?
Between the current red hot state of real estate and the opportunities that access to capital markets will provide, the future seems bright for Douglas Elliman. However, going public is not always an easy ride.
It has been a bumpy road for Compass, which went public on April 1, 2021. While other public real estate companies, such as OpenDoor, Zillow, or Redfin, have been performing well in the past two years, Compass' stock is worth less now than when it made its splashy debut.
Like Compass, Douglas Elliman remains primarily a traditional real estate brokerage despite its deep dive into new technologies. Its experience can serve as a cautionary tale for the to-be-launched company. Real estate is an industry that can be slow to change, and the stock market is a fickle mistress.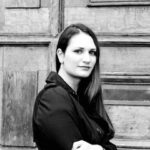 After graduating with a Master's degree in marketing from Sciences Po Paris and a career as a real estate appraiser, Alix Barnaud renewed her lifelong passion for writing. She is a content writer and copywriter specializing in real estate and finds endless fascination in the connection between real estate, economic trends, and social changes. In her free time, she enjoys hiking, yoga, and traveling.