The Official AnnouncementZillow (ZG) announced on Tuesday that it's ending the Zillow Offers, the company's iBuying program, cutting 25% of the workforce. The company reported a net loss of $328 million for Q3, or $-0.95 per share, missing the expected EPS $0.16. Zillow's stock dropped 25% on Wednesday following the news.
During the earnings call, Zillow co-founder and recently reinstated CEO Rich Barton explained the decision and why the program they started three years ago failed so horribly.
The official announcement was made right away: Zillow Offers, the iBuying program that was predicted to be so successful, has ultimately failed. Zillow has been facing harsh criticism over various issues in the news lately, from accusations of manipulating the housing market to concerns raised when they paused their home buying program in October until the end of 2021. Most recently, we heard about Zillow selling houses at huge losses in Phoenix and Atlanta, but the announcement still surprised the market.
Zillow was founded by two ex-Microsoft executives; Rich Barton and Lloyd Frink. Barton is now being criticized for bringing his sense of tech-entrepreneur invincibility into the real estate sector, a world where it's often best to play it safe.
What Went Wrong
During the earnings call, Barton and the CFO Allen Parker attempted to emphasize the strength of Zillow's core business and that it's not dependent on iBuying to be successful. Zillow Offers, according to Barton, needed too much equity with too little ROI to be worth it for investors. The algorithm Zillow relied heavily on also failed to accurately predict the price trends six months into the future. Here are some factors Barton cited as having a significant impact on the iBuying venture's ultimate failure:
Unpredictability of future housing prices and market conditions
Global pandemic (COVID-19)
Labor and supply chain problems
Market freeze
Supply and demand problems
Market volatility and outside factors
Of all sellers that received a Zillow offer, only 10% converted. Additionally, Barton highlighted the iBuying venture was not successful due to the tremendous amount of capital needed, on the kind of scale necessary to be worth their effort. He also said he overestimated their ability to scale up, but stated they have "learned from their mistakes" and plan to improve with the new Zillow 2.0. Currently, Zillow owns 7,000 homes, worth a total $2.8 billion, in addition to homes that are still in contract. The company will slowly offload these homes, some to institutional investors, as part of the exit strategy.
What's Next?
Barton and Parker introduce Zillow 2.0, the newest version of the once-popular real estate listings and home valuation tool website. They plan to go back to focusing on that business model but integrating many more services and experiences for home buyers and home sellers. The pair also plan to feature Showing Time, a virtual house showing technology that was one of the businesses Zillow had acquired strategically over the past few years.
Zillow says it's committed to improving the accuracy of the "Zestimate", and will be focusing on other aspects of home buying. They want to be a one-stop house shop, offering exclusive services like buyer financing, loan processing, closing procedures, title and escrow services, etc. Zillow says they are working with many high performance real estate agents, and will continue to do so. Barton and Parker seemed largely unaffected.
A Final Noteworthy Thought
Never under-zestimate the power of two very tech-savvy billionaires to talk their way out of – well, just about anything.
Look, we all know the real estate market fluctuates constantly – it's the nature of the beast. But the unpredictable anomalies and factors of the housing market allow for a slightly larger margin of error.
Will Zillow competitors like Opendoor, also in the iBuying business, face the same problems? Could Zillow quietly disappear? Their future may be just as unpredictable as the housing market itself.
---
Read more about Zillow's fall from greatness on CitySignal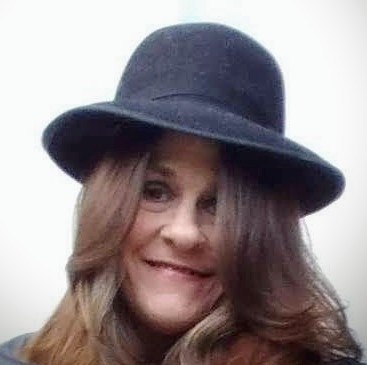 Rochelle Harris is a passionate writer originally from Phoenix, AZ. who credits her success to integrity and determination. She has a great sense of humor, loves music and her family, and writes fiction and poetry in her spare time. She is excited about the New York experience and lifestyle! Follow Rochelle on Twitter at @LinguisticAnRky or get in touch at [email protected]