The highly anticipated Q3 earnings call for Opendoor (NYSE: OPEN), Zillow's biggest iBuying competitor, went extremely well – putting nervous investors at ease. Although pride and excitement was the undertone, Opendoor representatives conducted themselves in an exemplary and professional manner, refraining from gloating or making derogatory comments referencing Zillow's fall from grace last week. Their numbers certainly seem to speak volumes as evidence of their business model's success, whereas Zillow's – not so much.
Last week, we saw Zillow end its short-lived iBuying program called Zillow Offers after their business model's algorithm failed miserably and shocked the market. Investors were understandably nervous about Opendoor's third quarter results, hoping this iBuyer didn't have any similar issues to report.
iBuyers are the latest in technology developed exclusively for the real estate market, and their ultimate success is often determined within the first 5-10 years. Opendoor opened its door back in March 2014, and have been transparent in their vision and business objectives from the start. This dedication and determination of focus is almost certainly why they became a leader while their competition went down hard.
The Results
Opendoor had multiple outstanding results to report, including $2.3 billion in revenue – up 91% over Q2, and selling 5,988 homes, up 72% over Q2. In Q3, Opendoor bought 15,181 homes and delivered $170 million in Contribution Profit, resulting in a Contribution Margin of 7.5%, compared to 10.8% in Q2. $35 million in Adjusted EBITDA (Earnings Before Interest Taxes, Depreciation, and Amortization) in Q3 results in the Adjusted Margin of 1.5%, compared to 2.2% in Q2.
Other highlights include doubling their markets nationwide from 21 to 44 markets, and growing their customer base by an average of 90% per quarter. Additionally, Q4 is expected to have equally impressive results and is reported to be the 20th consecutive month of positive CRM. It all pointed to the inevitable, undeniable victory of Opendoor over Zillow. Thankfully, our new heroes had the professional wherewithal to refrain from doing a victory dance.
The Opendoor Business Model
Opendoor seems to have a good business model and algorithm, indicative of a reliable, solidified team of managing executives and programming wizards. They reestablished their goal and vision during the earnings call, which is to accomplish exactly what Zillow tried to beat them at: having a one-stop home selling and home buying platform, with the ability to enable people to both sell and buy at the same time. Their ultimate goal being a seamless transaction and idyllic experience, putting pressure on other listing site competitors such as Zillow, StreetEasy and RealtyHop.
Their goal is currently becoming available due to the company's ability to provide financing with Opendoor Home Loans (in-house financing) as well as their acquisition of OS National, a title and escrow company, now enabling them to offer closing services as well. They already have services through their internal platform, Opendoor Scout, for managing inspections, repairs and vendors, and also announced that in Q3 they acquired two more significant additions: Pro.com and Skylight.com, leaders in home renovation technology.
Opendoor already partners with Redfin, another popular real estate platform, and also announced the acquisition of RedDoor.com, a fully digital home financing venture. Last but definitely not least, the company introduced "Opendoor Complete" – the new iBuying/iSelling, all-in-one experience, from start to finish.
The Outlook is Promising
It seems Opendoor has a bright future, thanks to meticulous planning and constant risk-management vigilance. Some of the comments made clearly demonstrate their well-earned confidence. When asked about their model and its predictability for future pricing, the issue Zillow stated as one of their biggest problems, CFO Carrie Wheeler stated, "we are very good at what we do – our ability to forecast is extremely capable." The iBuyer also states they have a continuous focus on customer satisfaction and overall experience, and hold themselves to an "incredibly high standard".
Opendoor shared their areas of concentration will be on virtualization and scalability, as well as risk management and quality CRM. Bravo, Opendoor… but don't get too comfortable. Fair warning – we will be watching your every move!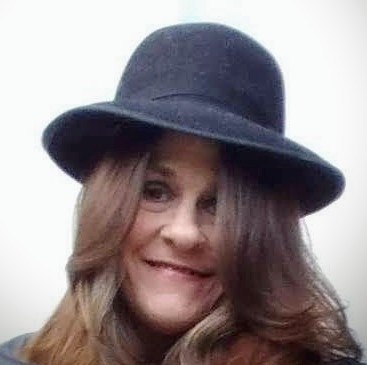 Rochelle Harris is a passionate writer originally from Phoenix, AZ. who credits her success to integrity and determination. She has a great sense of humor, loves music and her family, and writes fiction and poetry in her spare time. She is excited about the New York experience and lifestyle! Follow Rochelle on Twitter at @LinguisticAnRky or get in touch at [email protected]