Chelsea Basics
Welcome to Chelsea, one of the most popular neighborhoods in Manhattan. When people think of Chelsea, they think of affluent and fashionable characters that have seemingly been ripped right out of a Bravo show. While these people definitely make their mark on the area, Chelsea has everything a tourist or local could want from a Manhattan neighborhood. There's shopping, nightlife, great restaurants, museums, and more in this sprawling area. The only question is, what will you do first?
History of Chelsea
Chelsea's New York City life began with Thomas Clark, a British Major who bought a farm and a large house in the area in 1750. He named his estate "Chelsea" after the Royal Hospital Chelsea in England. The estate remained in the family until 1827 when a large chunk of the land was given to the Episcopal Diocese of New York, who opened a seminary there. The rest of the land was used in accordance with the Commissioner's Plan of 1811, which transformed the farmland into a developed area.
The area was filled with row houses and single-family homes for several decades. Further development in the mid-1800s led to shipping and railroads being built in the neighborhood, making it easier to get to. This traffic and access to the Hudson encouraged industrialization, and many factories began to pop up before and after the Civil War. However, Chelsea wasn't strictly an industrial neighborhood. They had a rich art scene, even having one of the city's original theater districts in the late 1800s.
Chelsea thrived even in times of turmoil for the city. In the early 1900s and throughout WWI, Chelsea was a major player in the film industry, adding to its artistic practice. In the 1930s, Chelsea built some of the largest apartment complexes in the city at the time, and they were able to fill them. Chelsea even played a major role in WWII, storing the uranium that would eventually be used in the Manhattan Project.
When the factories were all but gone by the 1960s, Chelsea simply converted the abandoned buildings into homes and art galleries. The neighborhood felt some effects from the Depression and economic troubles of the 1970s, but they made it out of those disasters with far less damage than other neighborhoods. Today, luxury apartment complexes are being built in Chelsea, cementing the area as an affluent neighborhood that thrives no matter the circumstance.
Landmarks and Notable Place of Chelsea
View this post on Instagram
Chelsea is home to some of New York's most recognizable institutions. Some of the best known include:
Madison Square Garden
This entertainment venue is one of the most famous on Earth. Home of the Rangers and the Knicks, this arena is one of the most visited places in the city. They also hold a ton of concerts here, including special performances from Billy Joel.
The High Line
A rail line turned public park, the High Line is one of the most pleasant strolls one can take in the city. Catching a sunset here almost guarantees a romantic evening, and sitting in the gardens makes for a relaxing experience.
Fashion Institute of Technology
This fashion school has produced some of the greatest fashion talents of the last fifty years, including Calvin Klein, David Chu, and Nina Garcia. This school even has a museum that's open to the public.
Things to Do in Chelsea
View this post on Instagram
This neighborhood has a ton of larger venues that are filled with activities, shops, and food. Some of the best things to do in Chelsea are:
Chelsea Piers
This activity space is known for its athletic opportunities. They have a full gym, hockey rinks, rock climbing walls, and even parkour spaces. This is also a popular event space, perfect for weddings and birthday parties.
Chelsea Market
This mall is filled with special retail stores and delicious eateries. These stores change from time to time, and the venue hosts a number of seasonal events that the whole family can enjoy. This mall has been highly praised by TimeOut, the New York Times, and other major publications.
Hudson Yards
This small neighborhood is in the northeastern corner of Chelsea and has a ton of stuff to see and do. There are a ton of shopping opportunities like Dior and Banana Republic, as well as a ton of restaurants and bars. Mercado Little Spain is especially unique, with a variety of restaurants, bars, and stores to explore and enjoy.
Art Galleries and Museums of Chelsea
View this post on Instagram
This neighborhood has a ton of art museums and galleries that draw large crowds. Some of the best in the area include:
Rubin Museum of Art
This art museum focuses on pieces from the Himalayan regions. Featuring paintings, sculptures, and more, these pieces tell a tale of ancient and modern traditions from the region. The museum has special educational services for adults and children.
ARTECHOUSE
This gallery specializes in immersive installations and exhibits with seasonal splendors that leave visitors in awe. These exhibits are educational, inspiring, and flat-out fun, especially for families.
Gagosian
This eccentric gallery focuses on modern and contemporary art, and features these exhibits in new and exciting ways. An innovative force in the digital art market, this gallery is not afraid to try new things.
Where to Eat and Drink in Chelsea
View this post on Instagram
Chelsea has a ton of restaurants with different cuisines to try. Some of the best eateries in the neighborhood include:
TAO Downtown ($$$)
This Asian Fusion restaurant is large and beautiful, serving delicious foods in one of the coolest atmospheres in the city. Their menu is filled with delicacies cooked in a variety of ways, and they serve some of the best cocktails in the neighborhood.
Bar Fonda Chelsea ($$)
This Mexican restaurant and bar is a popular place to grab a drink and let loose. The food here is filling and delicious, and their happy hour has some of the best deals in the city. Their margaritas are especially impressive.
Ichiran ($$)
Known as the best Ramen in the city, this restaurant is one of the most famous in the country. The line for this place often circles the entire block of 31st street, and it's well worth it for the artistic ways ramen is served here.
Barcade ($$)
The flagship location for this growing brand, Barcade makes great food, serves affordable drinks, and allows guests to play classic arcade games while they enjoy their meals. This place is an arcade for adults.
Porchlight ($$$)
This restaurant and cocktail bar has a great vibe, encouraging fun and fanfare. Meals here are upscale bar food, and the cocktails are some of the fanciest in the neighborhood. Their mixologists are always coming up with something new.
Where to Live in Chelsea
Chelsea is a popular neighborhood with a ton of great places to live. Some of the best dwellings here are:
Lantern House
This luxury condo was completed in 2020 and features incredible amenities like a fitness center, media room, and swimming pool. This is a green building, and many units come with private outdoor spaces.
21 Chelsea
This rental building was completed in 2000 and has huge homes that are great for families. There are several outdoor spaces that are available to residents, including a rooftop patio with grills and seating areas.
London Terrace Towers
Once the largest apartment complex in the city, this historic co-op was completed in 1932. Today, these homes have been modernized while keeping many of the historic features. These units are large, bright, and great for families.
Traveling in Chelsea
Chelsea is easy to get to and traverse, thanks to its amazing location. Some of the best ways to get around here include:
Trains
The New York City subway system services Chelsea via the A, B, C, D, E, F, L, M, N, Q, R, W, 1, 2, 3, and 7 trains.
Buses
The New York City bus system services Chelsea via the M7, M11, M12, M14, M20, M23, M34, and M55, amongst others.
Rideshares and Bike Rentals
Traffic is unique in Chelsea. It seems like it should be worse since the area is so busy. However, the only time traffic gets bad is during rush hour due to commuters trying to get on the Westside Highway. For this reason, driving and rideshares are pretty popular here. Biking is also a popular option, especially since there are a lot of Citi Bike docking stations and plenty of bike lanes. Cyclists should be cautious of pedestrians, though, as this neighborhood has a lot of foot traffic.
---
Chelsea is a neighborhood that has just about everything. They have theater, art, museums, food, drinks, beautiful homes, and much more. This neighborhood has always been popular thanks to its location, affinity for the arts, and ability to adapt to new situations. The people who live in Chelsea enjoy a luxury lifestyle, and they are more than happy to share that lifestyle with visitors. Chelsea is so important to the city that the people who live and visit Manhattan find it hard to avoid. That said, who would want to avoid this amazing neighborhood? It's everything NYC promises people and more. If that sounds unbelievable, you'll just have to come here and see for yourself.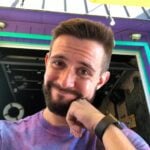 Russell is a writer and comic based in New York City. His plays have been featured at Penn State's Cultural Conversation's Festival, The NYC Thespis Festival, and Imaginarium's Inaugural Theater Festival. Follow him on TikTok and Instagram @pooleparty528