You may think of gallery hopping, or walking the High Line down to the Whitney, when you think of Chelsea, but many of the buildings in this neighborhood have fascinating histories worthy of their own exhibitions.  
The neighborhood was named after the Chelsea district of London, and began with the Georgian estate of Thomas Clarke, who bought the land from a farmer in 1750. The estate originally sat within the future 21st and 24th Streets and the Hudson River and 6th Avenue.  By the 1820s, it expanded south to 19th Street, and the family began diversifying the land into individual lots along 9th Avenue and a theological seminary (formerly their apple orchard), under the guidance of Clarke's grandson, Clement Clarke Moore (author of "A Visit from St. Nicholas" and the first American lexicons of Greek and Hebrew).  Moore and James Wells oversaw the initial development of Chelsea in the 1820s-40s, outlining conditions in the deeds to forbid stables, manufacturing, and commercial ventures, and specifying architectural elements such as brick. Many of the resulting Federal style row houses remain today.  
As Chelsea grew into the 1860s, the western land coverage of the neighborhood expanded, as did industrialization and housing for workers, usually newly arrived immigrants.  In the last decades of the 1800s, a theatre district emerged, leading the national scene and centered around West 23rd Street and Pike's Opera House (Grand Opera House).  Apartment buildings and warehouses continued to develop in tandem throughout the 1900s, with storied histories you might not know.
1.Chelsea Market  |  75 9th Avenue  |  built 1890s  
Although this building is technically on the cusp of the neighboring Meatpacking District, it gets an honorary inclusion here.  What is now known as the Chelsea Market was one of the aforementioned warehouses built over the turn of the century and takes up an entire block between 15th and 16th Streets and 9th and 10th Avenues.  
It first housed the National Biscuit Company (known to us as Nabisco) in 1898.  The next time you stop in for lunch or shopping, see if you can smell any lingering cookie aromas.  After all, this is the birthplace of animal crackers (1902) and Oreos (1912).  Each of these beloved cookies were invented here and manufactured in the building until 1958.  
The current market is owned by Alphabet, Inc., Google's parent company.  When they made the purchase in 2018, it was one of the biggest real estate transactions for a single building in the history of the city.
2.London Terrace  | 
435 W 23rd Street  |  built 1845 / 1929
This story is a tale of two buildings.  The original London Terrace, built in 1845 and encompassing 80 London-inspired homes, was designed by Alexander Jackson Davis, native New Yorker and a Gothic Revivalist architect. 
When the building's 85-year lease expired, Moore's descendants allowed developer Henry Mandel to knock down Davis' six-story buildings and replace them with the luxury complex still extant today, designed by Farrar & Watmough.  Like the Chelsea Market, London Terrace spans an entire block, including two main components, the Towers and the Gardens.  Built in 1929 and opened in 1930, it boasted to be the world's largest apartment block at the time, housing 1700 apartments across 14 connected buildings, an Olympic-sized pool, solarium, and full-sized gymnasium.  The original doormen even wore outfits to resemble London "bobbies."  The building still attracts high-profile residents to this day, with notable tenants: Chelsea Clinton, Bill Hader, Annie Leibovitz, and Susan Sontag.
It is said that Babe Ruth dressed up as Santa Claus to deliver presents to children at the London Terrace Christmas party in 1932.  Afterwards, he showed his true identity and spent the rest of the evening being celebrated while visiting residents and signing autographs.
3.Baker & Williams Warehouses  | 
521-527 W. 20th Street
Now home to galleries and offices, these warehouses were originally built for the Baker and Williams Company.  They held duty-free contents for many years, thanks to a law passed in 1846.  
However, these buildings had their darkest intrigue in 1942-43. They were secretly used to store tons of uranium for work on the atomic bomb, and alongside the research done at Columbia, helped to give the Manhattan Project its name.  Don't worry now though, a full remediation was done in the 1990s, and the Department of Energy officially cleared the building for unrestricted use.
4.Chelsea Studios  |  221 West 26th Street  
This iconic television studio wasn't always full of entertainment.  It originally served as an armory for the Ninth Mounted Cavalry until they moved to 14th Street on the cusp of WWI.  
The building opened its doors to the performing arts soon after, and it was there that  Mary Pickford filmed some of her earliest moving pictures, and John Barrymore's first two features were produced.  Since its inception, the building has been home to the Famous Players Film Company (founded by Paramount founder Adolph Zukor) and Himan Brown's Production Center Studios.  Throughout its history, it has played a role in the creation of the Phil Silvers Show, 12 Angry Men (1957), Where in the World is Carmen Sandiego, and the Tyra Banks Show, among a myriad of others.
5.Hotel Chelsea |  222 West 23rd Street  |  built 1883-85
The Hotel Chelsea was built in 1883-85, opened in 1884, and was one of the first private apartment cooperatives and the tallest building in the city at the time.  It was designed by Philip Hubert, and its cast iron balconies and iconic interior grand staircase were constructed by J.B. and J.M. Cornell.  It opened as one of the "Hubert Home Clubs" when Chelsea was still home to the burgeoning theatre scene.  After experiencing bankruptcy, the building pivoted into a hotel role in 1905, afterwards including long-term residents as well as visitors.  Its golden era flourished under the management of Joseph Gross, Julius Krauss, and David Bard, then Stanley Bard, from 1939-2007, when it played host to some of the most creative minds of the 20th century.
The Chelsea has been home to more beloved poets, musicians, artists, actors, and writers than one can count.  Instead of attempting (and failing) to list them all, here are some favorite highlights.
Patti Smith and Robert Mapplethorpe lived in room 1017, the chronicles of which are beautifully detailed in her book, Just Kids.  Madonna lived in room 822, Leonard Cohen lived in room 424, and Janis Joplin in room 411. Cohen and Joplin are said to have had an affair there.  Bob Dylan, Cher, Bette Midler, Jim Morrison, Sid Vicious, Jane Fonda, Mark Twain, Tennessee Williams, Allen Ginsberg, Gregory Corso, Stanley Kubrick, Christo, Willem de Kooning, Jasper Johns, Diego Rivera, Arthur Miller, Jobrieth, and Joni Mitchell were all residents.  Andy Warhol's orbit strongly included the Chelsea, and Arthur Clarke wrote 2001: A Space Odyssey while at the hotel. Though the Chelsea no longer accepts long-term tenants, you can relive its stories through countless literary, musical, and film references. They are rich.
---
Today, Chelsea is an amazing neighborhood filled with lots of great restaurants, bars, and activities for both renters and homeowners living in the area. Future projects such as the construction of Manhattan's first public beach is coming to the neighborhood meaning residents will have lots to look forward to in future years!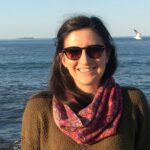 Leland is a writer and curator, passionate about the arts and real estate.  She especially wants to share clear details about the housing market so that prospective buyers and tenants can make their best-informed decisions.