A New York-based digital mortgage lender, Blend Labs, laid off 10% of its workers due to the changing climate of the housing market, and how rising interest rates equal fewer mortgage applications, affecting the business. The company is purging 200 employees, mostly in the refinancing and title services department, the CEO and founder, Nima Ghamsari, said in a regulatory filing. But the company is not the first, and likely won't be the last, to cut back significantly in order to survive.
Blend's Story
It's an all-too-familiar story we've been hearing lately, as we have watched with Better.com and many others in the PropTech and Fintech industry. They make a killing during housing market booms, as we saw in 2020 and 2021, but when the market cools, they often scale back as their revenue drops with demand. In this case, that's exactly what happened. The company, in the SEC filing, said every affected employee would be eligible for at least 18 weeks of severance pay, continued health insurance, stock-based compensation where eligible, and 12 weeks of outplacement services. The cutbacks are expected to save the business $35.4 million annually. Blend Labs stock has dropped 35.7% YTD (year to date).
Blend Labs has multiple aspects of its business, but an important part is providing mortgage products for consumers, including closing, income verification for mortgages, homeowners insurance, realty, title search procedures for title insurance policies, escrow, and other closing and settlement services. It serves companies in the loan department industries such as banks, credit unions, financial technology companies, and other mortgage lenders. The company was founded in 2012 by Ghamsari, who had previously predicted the layoffs at their earnings call in March, and who further predicted the industry would suffer a 35% decrease in mortgage loan originations, in 2022. Some of Blend's well-known clients are lenders like Wells Fargo and U.S. Bank.
The Role of Interest Rates
One of the big problems is that the housing market has been on a roller-coaster of a ride since the pandemic, creating instability and unpredictability. When the market's hot, it's hot! And when it's not, it's not. We've heard a lot about supply being down tremendously and demand being at a record high, both of which are true. However, the hike in interest rates is what's driving the downturn more than anything else. In 2018, interest rates were at 4.54%, and then they started falling in 2019 when they got to 3.94%. But in 2020, they dropped to just 3.10%, and in 2021 even further, with the year averaging 2.96%. During this time we saw an incredible surge in refinancings, along with a booming housing market that drove up house prices at an alarming rate. This anomaly, accompanied by the highest inflation on absolutely everything in 40 years, is currently what prompted the Federal Reserve to take measures to slow it all down, by raising interest rates significantly.
Now, keep in mind that interest rates are different for everyone depending on a variety of factors, and they can literally change by the minute. At this moment, for a New Yorker with a 700-719 credit score borrowing $500K, a 30-year fixed-rate loan with a 20% down payment would get a 5.75% rate.
Do you see what we mean about variables? Even just one of those facts being slightly altered makes a big difference. For instance, changing the loan amount to $300K instead hikes the rate to 5.84%. How it's all figured out mathematically can be extremely confusing for most of us. One thing history has shown is that eventually, the economy will stabilize itself. In the meantime, the government tries to implement measures that they know should help that process happen sooner, rather than later.
Businesses Cut Back for Self Preservation
The Mortgage Bankers Association (MBA) does a weekly survey on various things related to the housing market. For the week ending April 15th, mortgage applications decreased by 5.0% over just one week prior. So you can see how this extreme drop in consumer demand (for whatever reason) would affect numerous types of businesses related to the industry, in a dramatic way. This is evidenced by companies such as Blend Labs and Better.com, which we've covered here, but also others. The Real Deal reports Movement Mortgage, Interactive Mortgage, and Freedom Mortgage have had massive layoffs. Inman reports Pennymac, Guaranteed Rate, Keller Mortgage, and even Wells-Fargo have all reported having to scale back and cut costs.
Closing Remarks
There are literally hundreds of others who have had significant layoffs, including Knock and Homie, who we've also covered. The real estate business is volatile, and most people in the industry for any length of time understand that. Still, even though there were strong indicators that this kind of crash was inevitable, now that it's happening, some businesses will not survive. Be that as it may, it's still not pleasant going through these lows. But the housing market has seen its share of ups and downs, and like the stock market, will eventually right itself. Until then, we just have to ride it out and take measures to protect the investments we make. We will survive!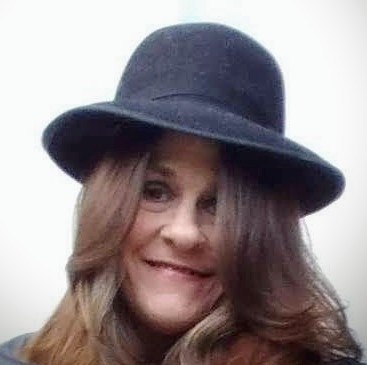 Rochelle Harris is a passionate writer originally from Phoenix, AZ. who credits her success to integrity and determination. She has a great sense of humor, loves music and her family, and writes fiction and poetry in her spare time. She is excited about the New York experience and lifestyle! Follow Rochelle on Twitter at @LinguisticAnRky or get in touch at [email protected]