The country's largest lender, Rocket Mortgage, recently announced plans to reduce its workforce. Representatives from the company decided to offer voluntary buyouts to 8% of employees, mostly those within Rocket Mortgage's operations team and Amrock, Rocket's title company.   
The employee buyout offer will have several months of pay, with full healthcare care coverage and comprehensive benefits. Employees who wish to take advantage of additional resources have access to career coaching, resume building, and assistance with searching for a new job. 
Rocket Mortgage's plans to scale down its workforce come amid a national labor shortage, but the move isn't a huge surprise. After a strong 2020 and 2021, the mortgage industry is now in a tougher period, as home sales continue to decline amid low inventory, high prices, and skyrocketing interest rates. 
The National Association of Realtors recently reported that pending home sales fell in March for the fifth straight month, signaling a sustained cool down from previous red-hot market conditions. As a result of the recent market cooldown, the Mortgage Bankers Association recently revised their expectations for overall mortgage originations in -+2022, predicting a total of $2.58 trillion in 2022. The revised figure represents a 35.5% decline from 2021 and is lower than the previous forecast of $2.61 trillion.
The real estate market always goes through cycles, but the market over the last couple of years has been anything but normal. Nevertheless, officials from Rocket Mortgage attempted to paint the recent attempt to reduce their staff as a result of workers' personal decisions amid the consequences of yet another market cycle. 
"One of our responsibilities as a company is to provide our team members a fulfilling career, and we have been able to do that for tens of thousands in the last 36 years," Mike Malloy, chief administrative officer at Rocket Central, said in a statement Monday. "Over that time, we have been through several market cycles — similar to those the industry is experiencing today.
"As a result of today's market, some team members have told us they are considering a move to another position or a completely different industry. At the same time, our career growth options 
in certain areas of Rocket Mortgage and Amrock are limited right now, while the housing market normalizes after two years of unprecedented volume", Malloy said. 
With interest rates on a 30-year FRM now averaging north of 5.0%, other mortgage companies recently decided to reduce their workforce. 
In March, Better Holdco Inc. of Better Mortgage laid off a third of its employees, 3,000 total. The company instituted mass firings over zoom, which inspired Rocket Mortgage CEO Jay Farner to handle his company's situation differently. On a recent earnings call, Farner explained his position further. 
According to Farner, "we're not going to have a conference call where all of a sudden we let a group of them know they're not going to be working here any longer. That's just not how we do this. That profitability is important, but the investment in our team members is the most important thing that leads to the future growth of this organization."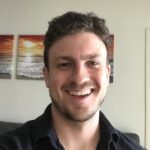 Tyler graduated from Virginia Commonwealth University in 2017 with a Bachelor's degree in Urban and Regional Studies. Currently based in Los Angeles, he works as a freelance content writer and copywriter for companies in real estate, property management, and similar industries. Tyler's main professional passion is writing about critical issues affecting big and small cities alike, including housing affordability, homelessness, inequality, and transportation. When he isn't working, he usually plans his next road trip or explores new neighborhoods and hiking trails.