Technically, I could start out by saying "I told you so," but I won't. I have been covering Better's progress – or lack thereof – as it unfolds. In doing so, I discovered and reported on their CEO Vishal Garg and his legal issues, twice, in an attempt to give investors and stockholders the truth. No one seemed to pay any attention, despite all the coverage. But yesterday, TechCrunch reported the story themselves, for all the world to see – and with all the deliciously ugly details. Apparently, the people who needed to know were well aware of Garg's duplicity.
Better Not Pout
Let's see, so the last time we were drawn to Better Homes in the headlines, it was for their continued massive layoffs. (I remember thinking, when is it going to end, already?!) The TechCrunch article also contained multiple tidbits of new information as well, such as the fact that apparently, Better offered all its employees in India the "voluntary separation" package we reported on last time. The problem occurred when an overwhelming 90% of their 2,100 employees tried to take them up on it! However, only about half of them, 920, were accepted.
Better Not Cry
Additionally, "numerous" laid-off employees outside of their New York headquarters have now reported problems receiving unemployment pay due to Better not paying the appropriate taxes. Incidentally, that happens to be one of the charges in one of the multiple lawsuits CEO Garg is trying to stave off. But apparently, the original SoftBank investors are well aware of his involvement in litigation and furthermore have incentivized Garg to settle the lawsuits "quietly" for further voting rights in Better.com. Garg has also personally guaranteed the $750 million dollar infusion from late last year, an unusual arrangement.
Garg's "Love Letter"
One other slightly humorous fact is that upon learning that the details of the financial situation were going to be published, Garg wrote an email to all the current Better employees. Within it, he acknowledges the responsibility of his debt to SoftBank for the $750 million in November 2021. He further explains it by saying he: "wanted the capital to build our dream," because he knew "the world was about to get ugly." He additionally stated, "I might be foolish, but I believe in us. I believe in you."
Better Say Goodbye
Even TechCrunch noted Garg's arrogance and the fact that regardless of the outcome of the lawsuits, he stands poised for possible financial ruin and devastation. His alleged crimes are with past business partners and investors from past companies Garg founded or co-founded. The accusations are centered around his misappropriation of funds and even call Better's founding ethics into question. This will likely not be the last time we hear about Garg and his reprehensible behavior.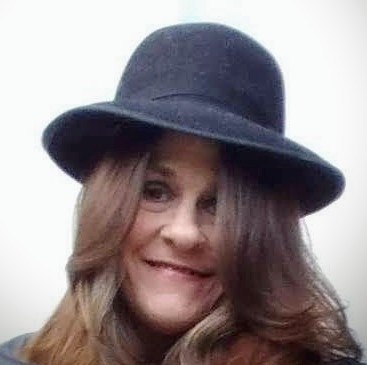 Rochelle Harris is a passionate writer originally from Phoenix, AZ. who credits her success to integrity and determination. She has a great sense of humor, loves music and her family, and writes fiction and poetry in her spare time. She is excited about the New York experience and lifestyle! Follow Rochelle on Twitter at @LinguisticAnRky or get in touch at [email protected]