Technology is taking over all aspects of our lives, and real estate is no exception. With the COVID-19 restrictions, property technology management tools have become part of everyday life, with significant growth opportunities still in the work for sectors ranging from construction to rentals and acquisitions.
Mixed performances in 2021
2021 was a milestone year for real estate, with a white-hot housing market and record-breaking property prices increases. Companies in related sectors have been taking advantage of the tailwinds to seek new investment opportunities, for better and for worse. Several major companies have gone public, and 2021 was a record year for IPOs. However, another major player has surged during the pandemic as an alternative, especially in the tech sector: special-purpose acquisition companies, or SPAC.
Many households' names, including WeWork, OpenDoor, Offerpad, Porch, AppHarvest, View, Open Lending, Latch, Matterport, United Wholesale Mortgage, and Vivint, have opted for this route as a means to raise funds in the past two years. SPACs, also known as blank-check companies, function as shell companies that raise money in an IPO and then acquire one or several businesses, often targeting a specific sector such as real estate. For proptech companies, they have the advantage of offering more flexibility than a traditional IPO, with rapid access to significant funds and affording a more specialized approach for an industry fragmented by local rules and regulations.
Nevertheless, 2022 has been marked by a rocky start on the stock market, especially for more speculative stocks – including technology. Companies such as Netflix, Amazon, Microsoft, Apple, and Google's owner Alphabet have accessed some significant losses within the first few weeks of the new year. With January being considered an indicator of how markets will fare in months to come, coupled with the ongoing COVID-19 pandemic and concerns about rising inflation and interest rates, investors are understandably wary.
Companies in the proptech sector that recently went public have not been spared by the turbulences in the market. Zillow's ups and downs have made the headlines for quite some time, including their failed venture in the home-flipping business. Online real estate stocks, including OpenDoor and Redfin, and old-school brokerage Compass, have accused losses of approximately 58% on average since last April. With an S&P 500 which raised more than 8% over the same period, it is difficult to ignore the struggles of this sector. Meanwhile, Better.com, a digital mortgage lending company that went public via a merger with a SPAC in May 2021, recently laid off 900 employees during a Zoom call.
SPACs have also taken a step back regarding their plans for initial public offerings in light of the stock market's performance. Murphy Canyon Acquisition Corporation, formed by Presidio Property Trust, went back and forth, withdrawing their initial registration statement and withdrawing the withdrawal before moving ahead earlier this month.
What is in store in 2022?
The stock market is a long cry from being out of the woodwork. The threat of a Russian invasion in Ukraine contributes to investors prioritizing safe investments over speculative ones like technology. Besides, inflation is likely to impact the real estate market significantly. The Federal Reserve is taking steps towards increasing the interest rates several times in the coming months to slow down the fast-rising housing prices. These measures are likely to slow down the demand for innovative technologies in real estate as the market slows down and new projects might get on hold.
Investing in proptech companies may seem like a bad move in the short term. However, the demand for new platforms and tools remains. Tech-savvy generations are coming of age, and their expectations for user-friendly solutions are bound to increase. Real estate remains one of the most secure asset classes in the long term, with opportunities for innovations in sectors as diverse as transaction management, property data and appraisal, mortgage and loan management, construction management, and so on. By taking advantage of the current low prices and holding on in the long term, investors have a chance at working with companies that will contribute to further digitizing real estate.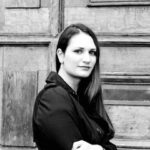 After graduating with a Master's degree in marketing from Sciences Po Paris and a career as a real estate appraiser, Alix Barnaud renewed her lifelong passion for writing. She is a content writer and copywriter specializing in real estate and finds endless fascination in the connection between real estate, economic trends, and social changes. In her free time, she enjoys hiking, yoga, and traveling.