New York City didn't become America's largest—and arguably most important—city by accident. The location of Manhattan next to a natural deep-water harbor, combined with access to the Hudson River and, later, pivotal pieces of infrastructure (such as the Erie Canal) caused New York to establish itself as the most important port city in the world.
Shipping, fishing, and other port-based activities have played an important role throughout New York's rich history. But this history is one that is also characterized by distinct nautical challenges—with many of these challenges resulting in the sinking of ships.
To help make New York's harbors a bit easier to navigate, both public and private enterprises have built some truly remarkable lighthouses. Over time, these lighthouses have helped guide thousands of differently shaped and sized ships to shore, helping New York's busy harbor continue operating with ease.
Today, many of these lighthouses are still actively in use. Additionally, several lighthouses can be visited (and even entered) by enthusiastic tourists. Below, we will discuss some of New York's most fascinating lighthouses, including the notable impacts they've made on the city's history.
Historic Lighthouses in NY
1. Execution Rocks Lighthouse
Located right in the middle of Long Island Sound, Execution Rocks Lighthouse is one of the most recognizable lighthouses within the state of New York. According to local legend, these rocks got their name during the Revolution War, when the British would use the tides as a "natural" execution method against the rebels. About 80 years after the war was over, a lighthouse was constructed to help make the rocky waterways more navigable. Since then, it has been recognized as a Historically Significant Site and has received additional protections.
2. The Staten Island Range Light
Despite being the least visited borough in the City of New York, Staten Island has dozens of notable historic sites. Towering more than 90 feet tall, the State Island Range Light has existed for over a century (and was also declared a Historic Landmark in 1968). Once known as the Ambrose Channel Range Light, this beautiful tower was once dubbed by the New York Times as one of the "famous beacons of the world." Due to its height and location on Staten Island, this light is still considered to be among the most important in the region. 
3. Fort Wadsworth Light
Another Staten Island beauty, the Fort Wadsworth Light—located on top of Battery Weed—was originally constructed in 1903. The light was originally appreciated for the tremendous visibility it provided; in fact, it is claimed that the light could be easily seen from more than 16 miles away. Though the light is no longer actively in use (due to the opening of the Verrazano Narrows Bridge), it—along with the rest of Battery Weed—still remains a notable attraction for history buffs and Staten Island locals. 
4. Roosevelt Island Lighthouse
Located directly in the middle of the East River, between Manhattan and Queens, Roosevelt Island has long been an interesting component of New York's ever-evolving geography. But what many New Yorkers don't realize is that at the island's northern-most tip, you can encounter one of the most historic lighthouses in the city. Standing at just over 50 feet tall, the lighthouse was originally built in 1872 and remains one of the few all-stone lighthouses in existence. The exact origins of this unique lighthouse are not entirely clear but there is strong evidence that it was originally erected by patients living in the island's former insane asylum.
5. Robins Reef Lighthouse
Robins Reef Lighthouse is notable because not only is located right in the middle of the Kill van Kull waterway, but also because it can be spotted from two of the busiest shipping ports in the entire world (New York and Newark). The current structure's history dates back to 1883, replacing an even older tower that was originally constructed in 1883. The lighthouse has been tended to by many different people over time. Kate Walker's thirty-year tenure—which she completed entirely on her own—has helped the lighthouse earn the nickname "Kate's Light." 
6. Titanic Memorial Lighthouse
When Titanic set sail in April 1912, New York was the ship's final destination. Many of the people who died during the ship's disastrous voyage were New York residents—rich and poor alike. One year after the sinking of the Titanic, a memorial lighthouse was built, emitting a green light that could be seen from miles away. In 1976, the lighthouse was moved to its current location outside the South Street Seaport Museum.
7. Little Red Lighthouse
What it lacks in size, it certainly makes up for with its character—the aptly named Little Red Lighthouse is an iconic Big Apple landmark. In fact, in 1942, the charming light actually became a central character in the local children's book The Little Red Lighthouse and the Great Gray Bridge (referring to the George Washington Bridge nearby). Though it is no longer used as a lighthouse, it is still regularly maintained by NYC Parks and is proudly featured on the National Register of Historic Places.
Conclusion
Lighthouses have played a very important role in human history, both in the New York Metropolitan Area and elsewhere around the globe. Whether you are interested in history, architecture, or everything in between, it is worth your time to visit one of New York's many iconic lighthouses.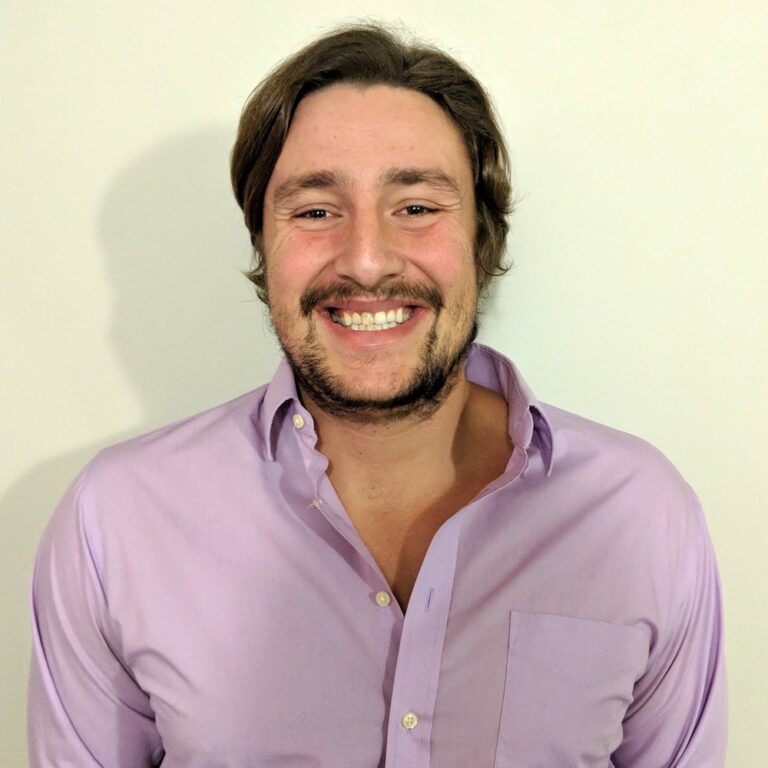 Andrew is a freelance writer that primarily focuses on real estate and finance topics. He graduated from the University of Colorado with degrees in Finance and Political Science and has since worked in the real estate, life insurance, and digital marketing industries. When he is not writing, Andrew enjoys skiing, playing piano, painting, and spending time with his wife (Maggie) and cat (Crow).