2021 was a year for the books as far as the housing market was concerned. The past 12 months were affected – once again – by the COVID-19 virus and the many related lifestyle decisions and governmental policies.
The real estate market strongly felt the impact of these trends. These tendencies will likely ripple well into 2022. Here are the take-outs from the housing market in 2021 and our predictions for the months ahead.
The white-hot real estate market brought property prices to new heights in 2021.
As any house hunter can testify, the competition to purchase the limited inventory was fierce. Available properties were often the object of several competing offers, leading to bidding wars and selling above – sometimes significantly – listing price. According to RealtyHop, average property prices nationwide increased by 14% in 2021. According to CoreLogic, they rose by 18% in year-over-year comparison between October 2020 and October 2021 alone, representing the most significant increase in 45 years.
This head-spinning rise is the consequence of low inventory coupled with high demand. Home sellers have been hesitant to put their property on the market when faced with the prospect of a challenging search to find their next abode, and many have chosen to make do and postpone their plans rather than find themselves homeless.
Meanwhile, those on the fence about moving were ready to pull the trigger, especially if they were stuck in a difficult living situation. It is, for example, the case of urban dwellers contemplating the perspective of working from home for the foreseeable future. Many were willing to move from big-city living to the suburbs or cheaper locations to find more space to fit their changing needs, such as access to an outdoor area or an extra room for a home office.
With interest rates at a historic low, the demand for housing far surpassed the offering, pushing prices further up. Besides, the shortage in building supplies and workforce due to the pandemic has made it difficult and expensive to create a new housing pool, either with new construction homes or reconverting existing buildings.
Cities in the Sun Belt have gained popularity.
Where did people move in 2021? Well, primarily to sunny places with bright job perspectives. Austin, TX, stands out as one of the big winners, with a 27.7% yearly rise in asking sales prices. Major tech companies – including Tesla, Amazon, Google, Facebook, or Apple, among many others – have announced that they were moving their headquarters and expensing their campuses in the Texan city.
With its warm climate and relatively affordable cost of living, Arizona is also attracting newcomers. Mesa and Phoenix were two of the hottest housing markets in the nation in 2021, with median property sale prices increasing by respectively 26.12% and 24.97% in year-over-year comparisons. In comparison, big cities in the Midwest and the Northeast are among the few to have seen their property prices decline in 2021. It is, for example, the case of Minneapolis (-1.35%), Chicago (-2.69%), and Philadelphia (-2.77%.)
The trends will likely last into 2022. According to the National Association of Realtors, Dallas-Fort Worth, Knoxville, San Antonio, Spartanburg, and Tucson are forecasted to be the next hot spots for real estate in 2022.
Interest rates will increase in 2022
Interest rates have remained near historic lows throughout the pandemic, fueling the hiking prices and economic recovery. However, with inflation on the rise and a real estate market with property prices climbing dangerously, the situation is unsustainable.
The Federal Reserve Bank has already announced that it was planning to progressively raise interest rates for the first time since 2018,  with several increases throughout the year to keep inflation under control. Fed officials are preparing for at least three rate rises for 2022, starting as early as March. However, Bankrate predicts that the increased rates will remain modest, peaking at 3.75% – which remains historically low.
Interest rates hikes should contribute to stabilizing the current real estate market, providing new opportunities for buyers who are currently priced out, and particularly first-time home buyers.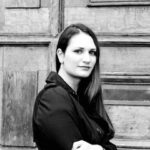 After graduating with a Master's degree in marketing from Sciences Po Paris and a career as a real estate appraiser, Alix Barnaud renewed her lifelong passion for writing. She is a content writer and copywriter specializing in real estate and finds endless fascination in the connection between real estate, economic trends, and social changes. In her free time, she enjoys hiking, yoga, and traveling.