Metaverse Real Estate Tycoons
The Metaverse is making headlines these days, and leading the pack in virtual real estate is the company EveryRealm, formerly known as Republic Realm. You may have seen their name in the news late last year for their record purchase of $4.3 million dollars for a plot of land in the Sandbox, one of the many realms, or worlds, in the Metaverse. Although the stock excitement of the Metaverse, NFTs (non-fungible tokens), and other cryptocurrency tends to fluctuate wildly, it's not going away anytime soon. The fact is, it is next-generation technology, especially in gaming, that we will see via the internet – and its popularity is undeniable. So what's the story on EveryRealm and why are they vested in the MV so heavily?
EveryRealm is a company that invests in, manages, and develops assets like NFTs, virtual real estate, metaverse platforms, gaming, and infrastructure. Their mission is to become the leading and most trusted metaverse & NFT innovation and investment platform by building or buying companies in order to grow.
They are one of the largest real estate developers and landowners in many popular MV realms, like the Sandbox, Decentraland, Treeverse, and Axie Infinity. They operate both here in the real world, to help guide savvy investors who want to get in on the ground floor of this amazing, unprecedented opportunity, and also in the metaverse. They're hedging all their bets on virtual reality. And they aren't the only ones, as is witnessed by Facebook's name change to Meta Platforms this last October.
Previously, Microsoft announced their purchase of ActivisionBlizzard for $69 billion dollars, as part of their expansion into the metaverse. At the beginning of December last year, it was reported that goods and services in the metaverse were approaching a value of $3 trillion dollars globally. Stars are already marketing and performing concerts in the MV. With all this activity and attention from celebrities and tech giants, it's sparking understandably intense interest from investors, businesses, and celebrities everywhere – all over the world. And just like that, even Snoop Dogg has NFTs.
How Does the Metaverse Work?
The metaverse, at present, consists of multiple different realms, or worlds, each with its own name, owner, and in most cases, its own cryptocurrency. To enter the MV, interact with these realms, and have the most immersive multidimensional experience, we need to have a combination of technologies as well as an AR or VR headset. Virtual reality or VR helps create an experience that simulates realistic situations, and by wearing a headset or goggles the user is transported more immersively to the MV realms. VR gloves are another asset likely to become popular.
The next type of technology is AI, or artificial intelligence. AI is necessary for helping the user create and develop avatars and build assets, as well as securing "smart contracts" on the blockchain (more on this below), enabling transactions to be carried out without the need for a centralized bank or authority. In addition, many of the characters users interact with will be created using AI.
Next is the main technology used in the metaverse – augmented reality, or AR. Augmented reality enhances parts of the physical world with computer-generated input. To augment reality is to enhance it. In other words, make it more realistic and lifelike. Augmented or mixed reality headsets are available but expensive, however, prices are expected to decrease in the near future as demand increases. Combined with sophisticated AI, it will help users navigate in both worlds. Currently, AR contact lenses and regular-looking eyeglasses are in the works.
What is Blockchain Technology?
By combining the technologies listed above, users get the best interactive experience possible. But there's one more technology involved that has been coined the "DNA of the metaverse", and that's blockchain technology. Blockchain is a shared database allowing multiple parties to access and verify data in real-time, facilitating purchases and transactions with cryptocurrency. It offers a decentralized, transparent method of verifying things like: digital evidence of ownership, digital collectibility, value transfer, governance, accessibility, and interoperability. In the MV, it facilitates the ability for users to shop, trade and complete transactions with value much like in the real world. The blockchain is essentially a digital ledger that records information and transactions involving NFTs and other cryptocurrencies.
What are NFTs?
NFT stands for non-fungible tokens, which basically means a unique piece of digital information that can't be replaced with something else. Unlike a cryptocurrency like bitcoin, Ethereum or dogecoin, where the "coins" have a certain value assigned, NFTs have no preset value and are instead kind of like trading cards. Some will become valuable and some will not, mostly depending on popularity and scarcity. Quality does not necessarily have anything to do with value when you're talking NFTs, though of course, it may play a part in an NFT's popularity.
Currently, the Ethereum blockchain supports NFTs. An NFT can be a piece of digital art, a photograph, a song or video, or really anything that you want that can be recorded onto a digital file. Anyone can create, buy, trade, or sell NFTs. The metaverse is run by cryptocurrency, and you can start turning dollars into cryptocurrency by obtaining a crypto wallet like MetaMask.
What Does EveryRealm Do?
One thing EveryRealm does is develop their own MV real estate NFT projects, like:
Metajuku – the first shopping mall with retail tenants and leases in the Metaverse
Fantasy Islands – a luxury, master-planned real estate development in The Sandbox, a popular MV realm
Realm Academy – the first online university set in the Metaverse where you can receive a Metaverse education certificate NFT.
Additionally, EveryRealm has two gaming guilds being created, one of these is a DAO – a decentralized autonomous organization. They have holdings in 26 different MV platforms and own over 3,500 NFTs. Their CEO, Janine Yorio, seems to have a good handle on it. In an interview with Bloomberg, she talks about the volatility surrounding NFTs and cryptocurrency as part of the draw for people involved. She makes a good argument for the fact that volatility in the market is actually a part of the excitement and addiction of the whole experience in the MV. She also seems to realize that the only way to make the metaverse interesting is to have people to meet, places to go, and things to see when you get there.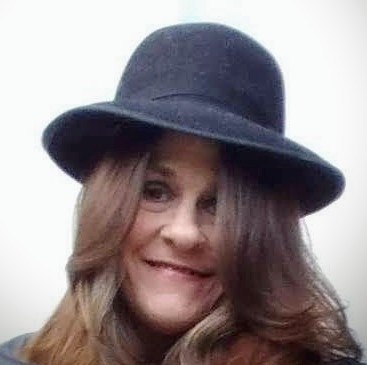 Rochelle Harris is a passionate writer originally from Phoenix, AZ. who credits her success to integrity and determination. She has a great sense of humor, loves music and her family, and writes fiction and poetry in her spare time. She is excited about the New York experience and lifestyle! Follow Rochelle on Twitter at @LinguisticAnRky or get in touch at [email protected]