Decorative and functional, poufs and ottomans are some of the best accent pieces a home can have. People love sitting on a pouf and kicking their feet up on an ottoman, but folks especially love the vibe it gives their home. Poufs make living spaces feel comfortable and relaxing, while ottomans can add a touch of class. No matter what you're looking for, there's a style for you out there, and CitySignal is here to show you some of the best. So sit back, kick those feet up, and get ready to shop online for a stellar addition to your home.
Comfort: Polyester, Linen, and Felt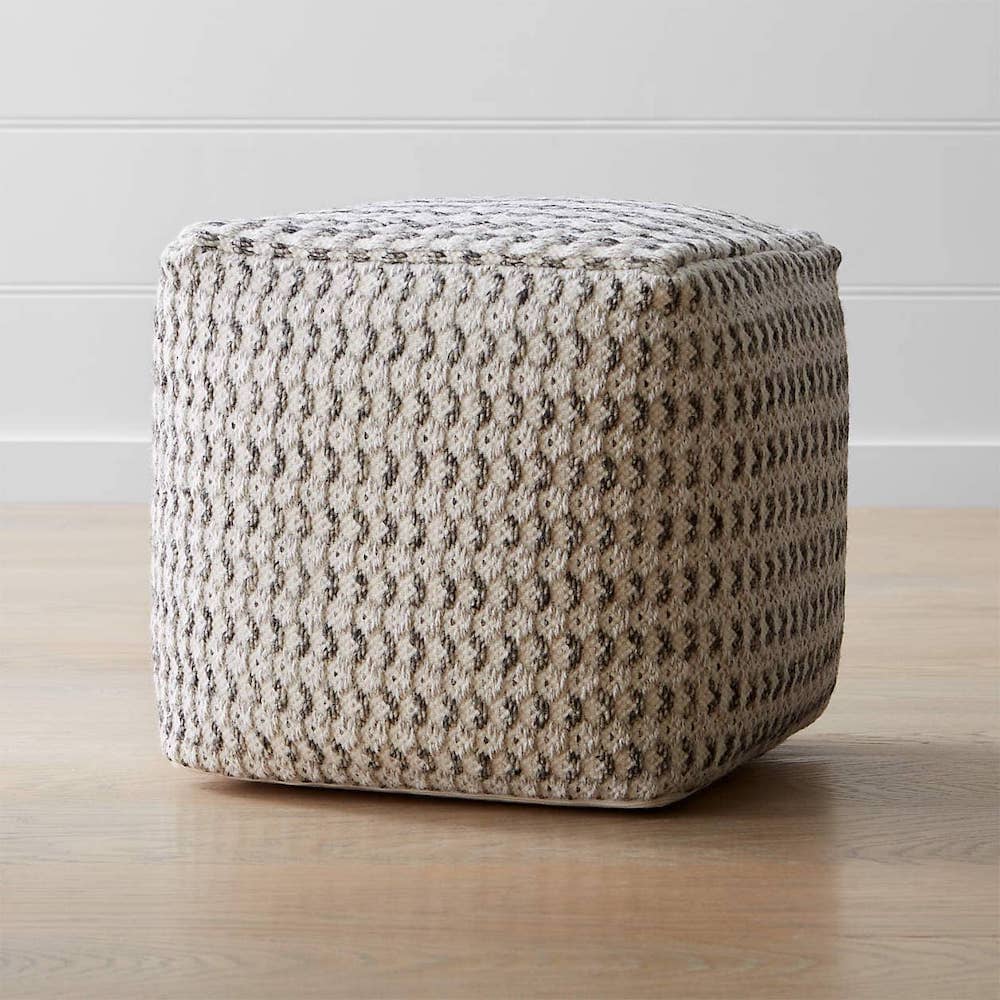 This pouf's gray, textured fabric is ideal for almost any home. The neutral tones of this 19"H x 19"W x 19"D pouf will blend in perfectly, while also adding a bit of softness to your abode. It's sturdy too, making it usable as an extra table as well.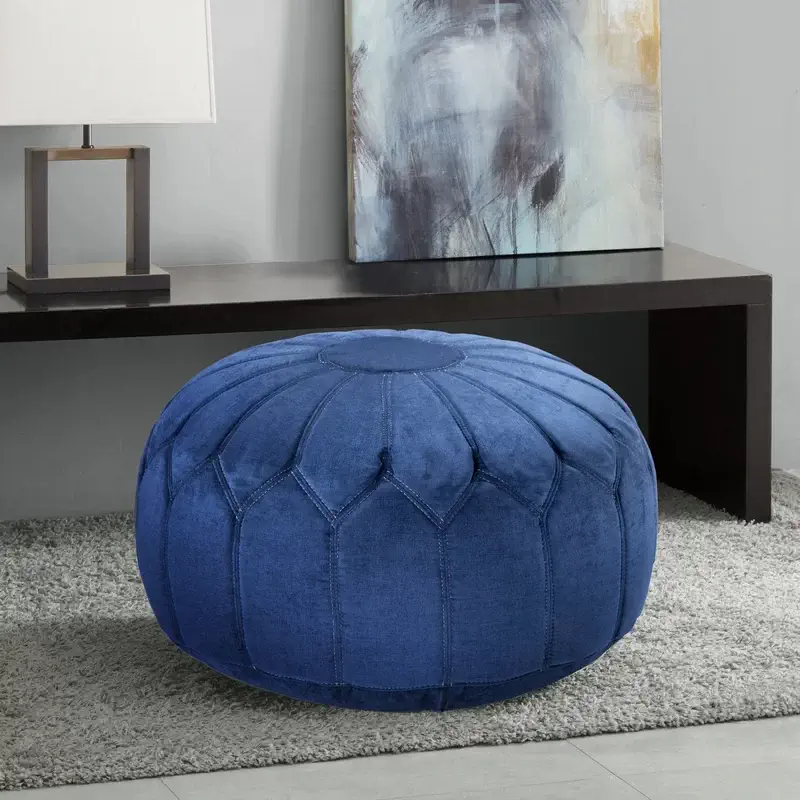 This pouf is a bit larger and comes in a wide variety of colors. Hardy and comfortable, this pouf is ideal as a footrest or seat. Its design is striking, but not so much that it'll look out of place. Standing at 18"H x 29.5"W x 29.5"D, you'll be able to get a lot out of this magnificent pouf.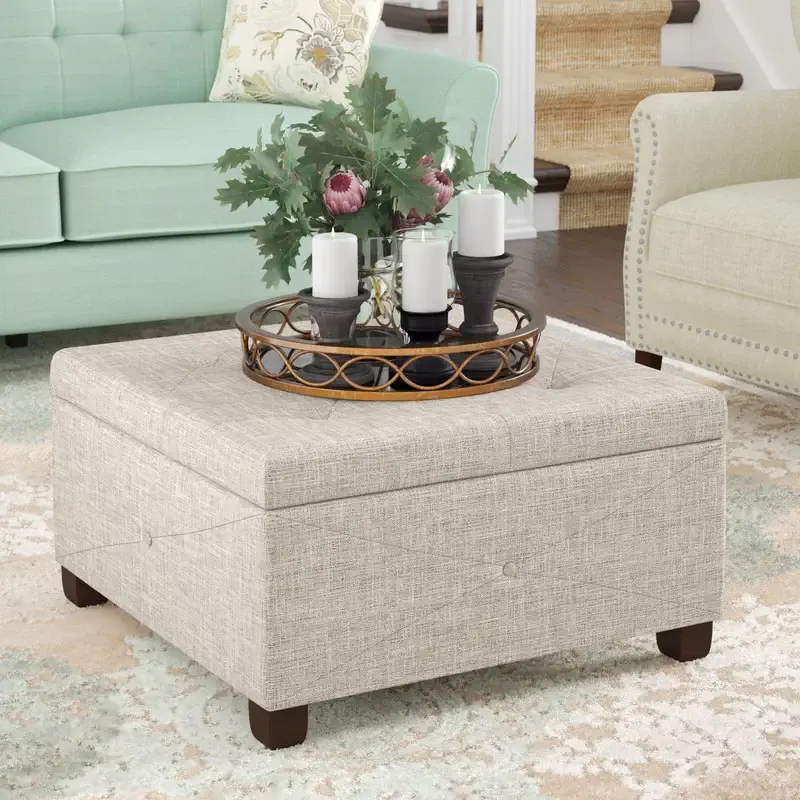 A 100% polyester upholstered ottoman with storage, this study fellow will be the perfect addition to your home. It comes in beige, charcoal, or blue, and is capable of storing over 200lbs. At 16"H x 29.5"W x 29.5"D, this ottoman is useful and makes a statement.
Class: Leather and Faux Leather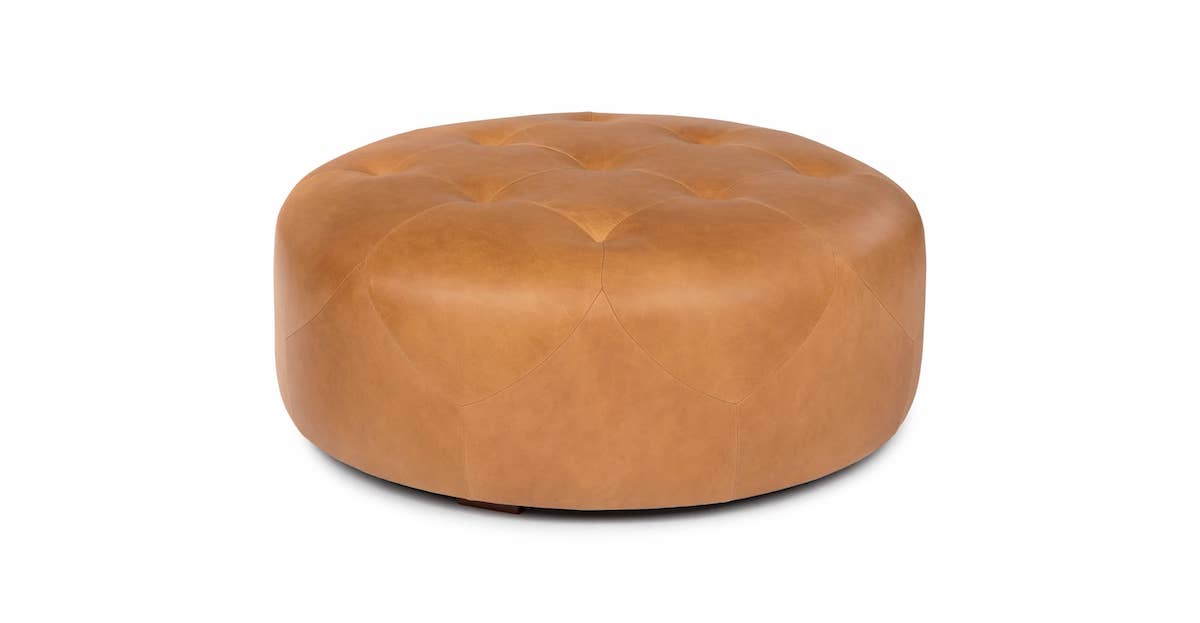 An elegant pouf that'll make an impression, The Timpani is the perfect substitute for a coffee table. With a professional, yet comfortable look to it, this pouf will accent your home in a way no pouf has before. The dimensions are 17"H x 42"D.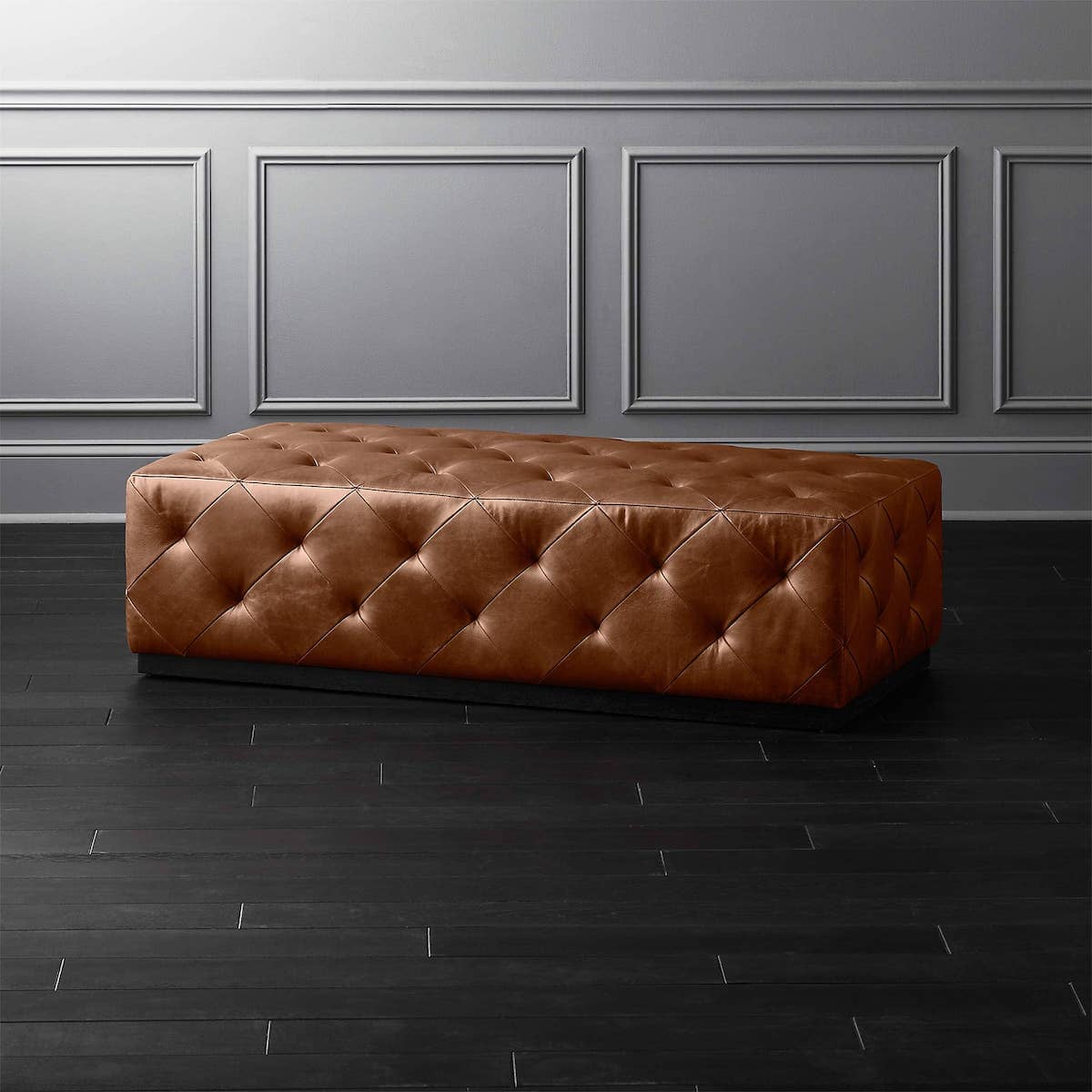 A beautiful and functional addition to any home, this ottoman can easily be found at the foot of a bed, in the living room as a coffee table, or in the hallway as an accent piece. This piece is class personified. Standing at 16"H x 56"W x 26"D, this magnificent ottoman will enhance your home more than any other piece in your home.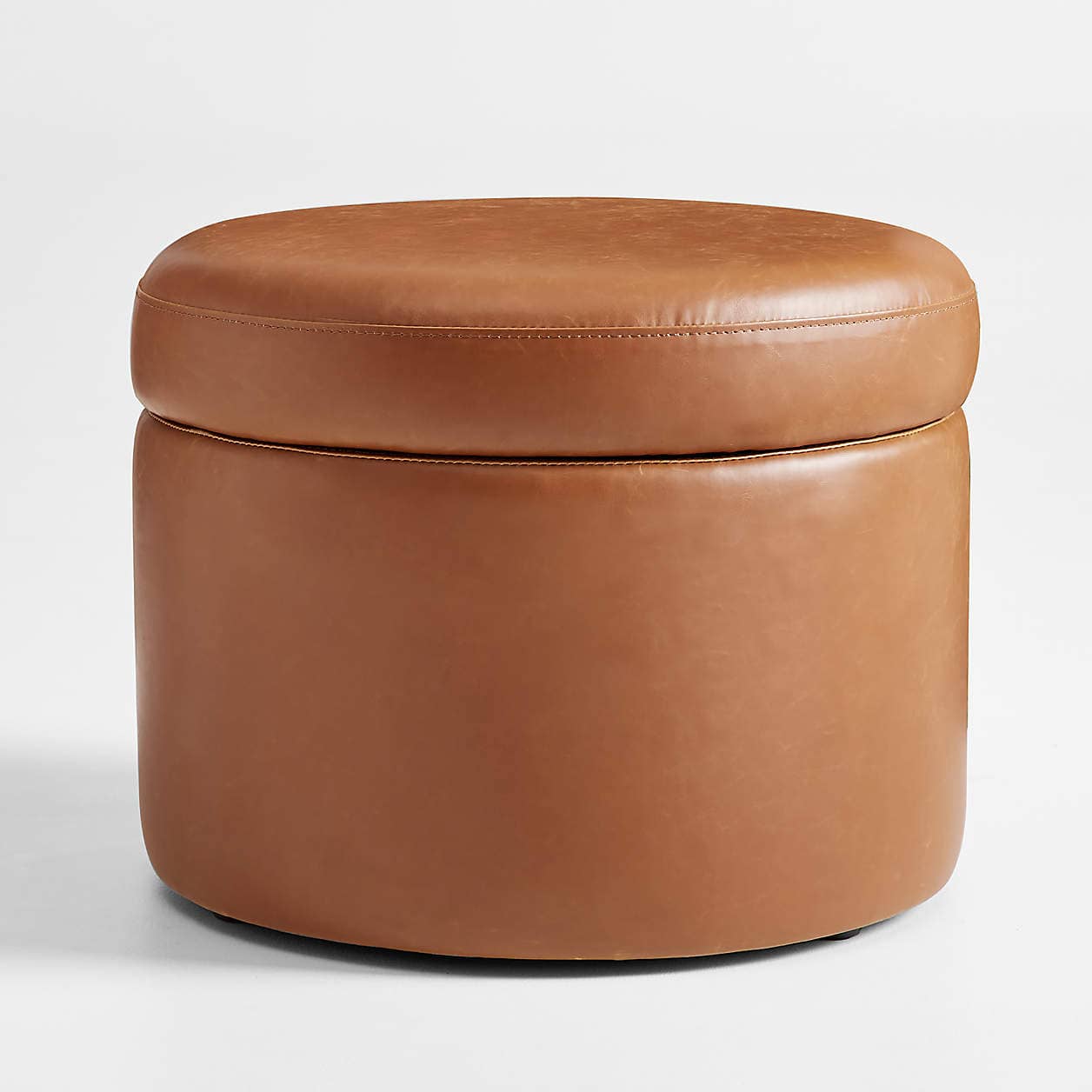 A stylish, faux leather pouf, this piece is a classy addition that's perfect for a variety of rooms from living rooms to children's bedrooms. The pouf has a storage chamber that's perfect for knick-knacks and toys. It's also part of a larger vegan leather collection, though the pouf is a great purchase on its own. The dimensions are 18"H x 22"W x 22"D.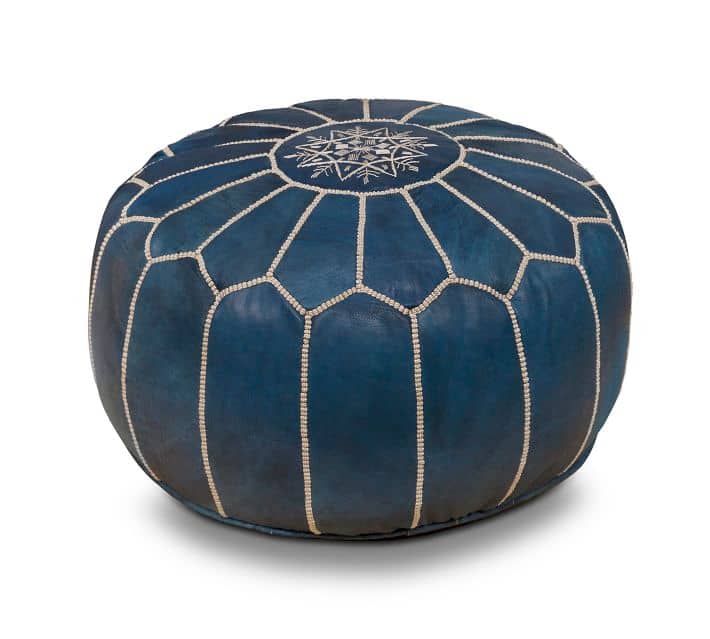 This beautiful pouf will give your home an eclectic charm that's both classy and fun. It comes in five colors and stands at 14"H x 20"D. Resembling a piece of jewelry, this pouf will charm and delight your friends and family.
Style: Velvet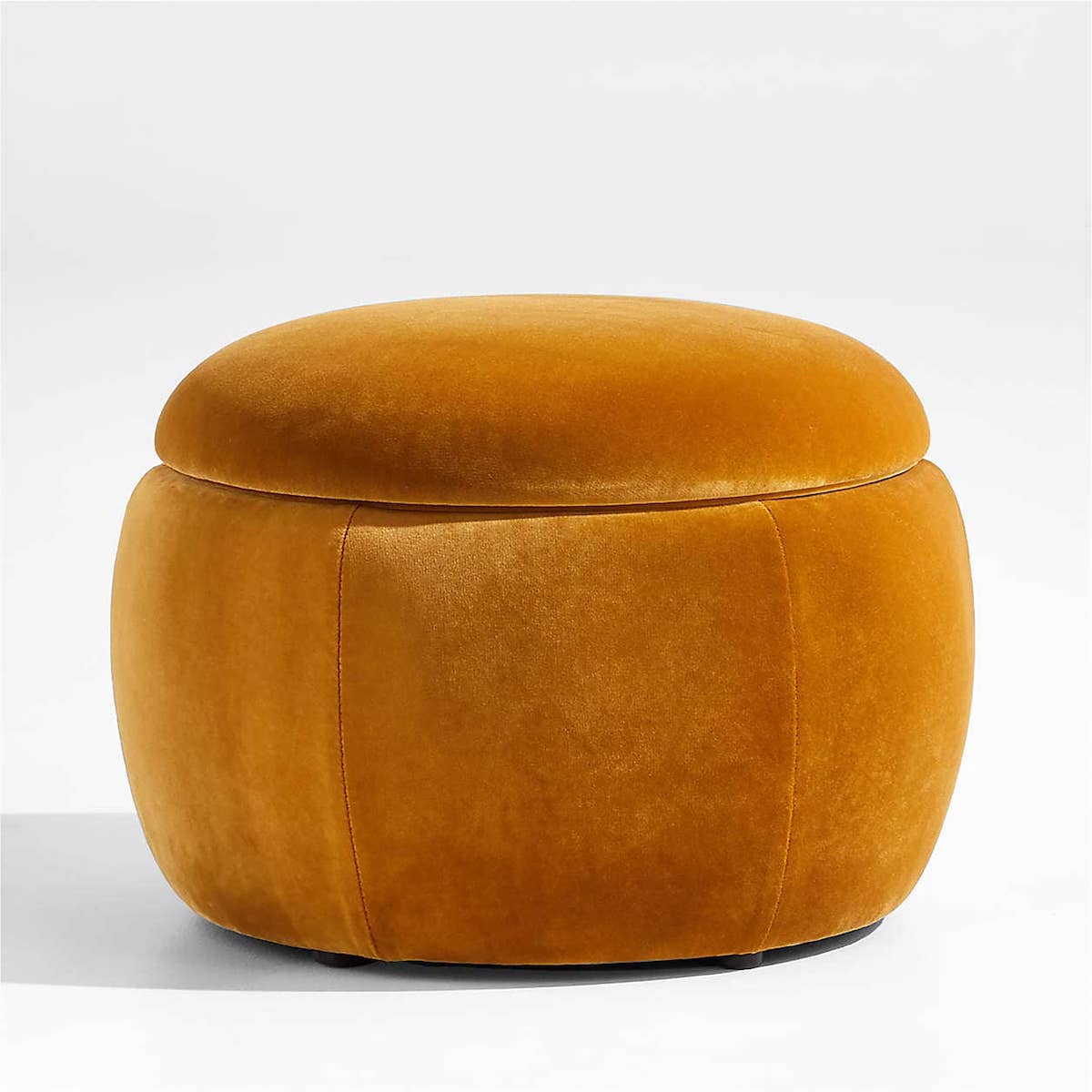 Looking like a honey pot from Winnie the Pooh, this pouf can hold a decent amount of tricks and treats. Coming in two colors and standing at 16"H x 23"D, this pouf is ideal for sitting, storage, and even use as a table. Whether you choose white or gold, this pouf will accent your home beautifully.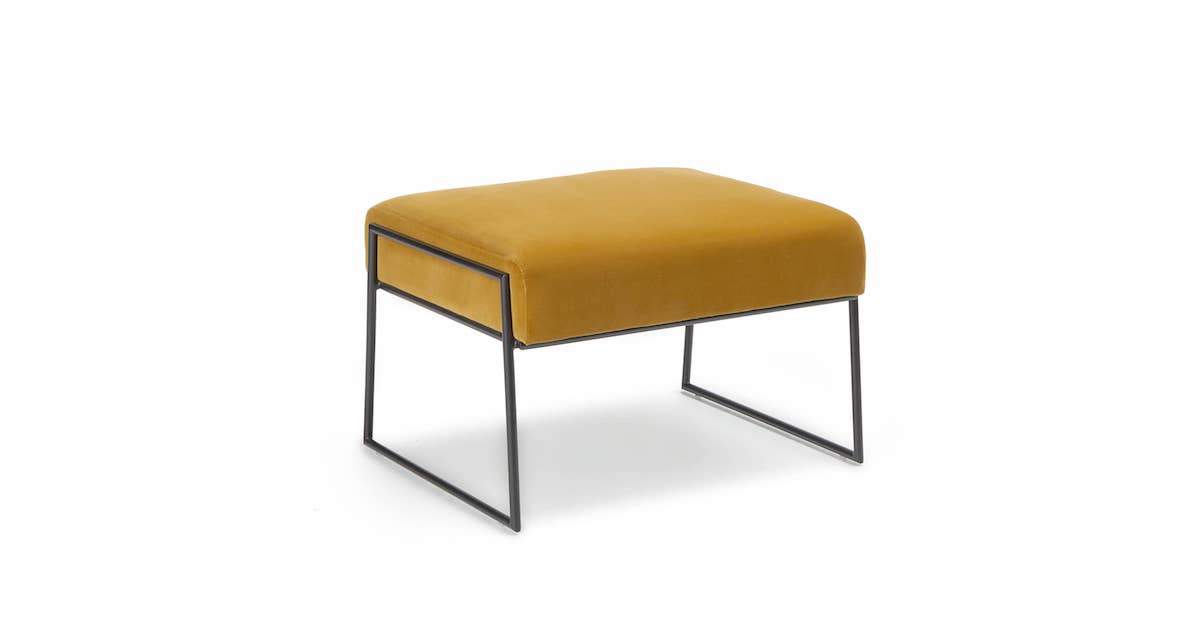 This sleek and retro ottoman is perfect for use as a footrest, drink stand, or coffee table. It comes in yellow, gold, and black, meaning it can fit in with any style your home might employ. It stands at 18"H x 26"w x 22"D, and has plenty of room underneath that can be used for storage.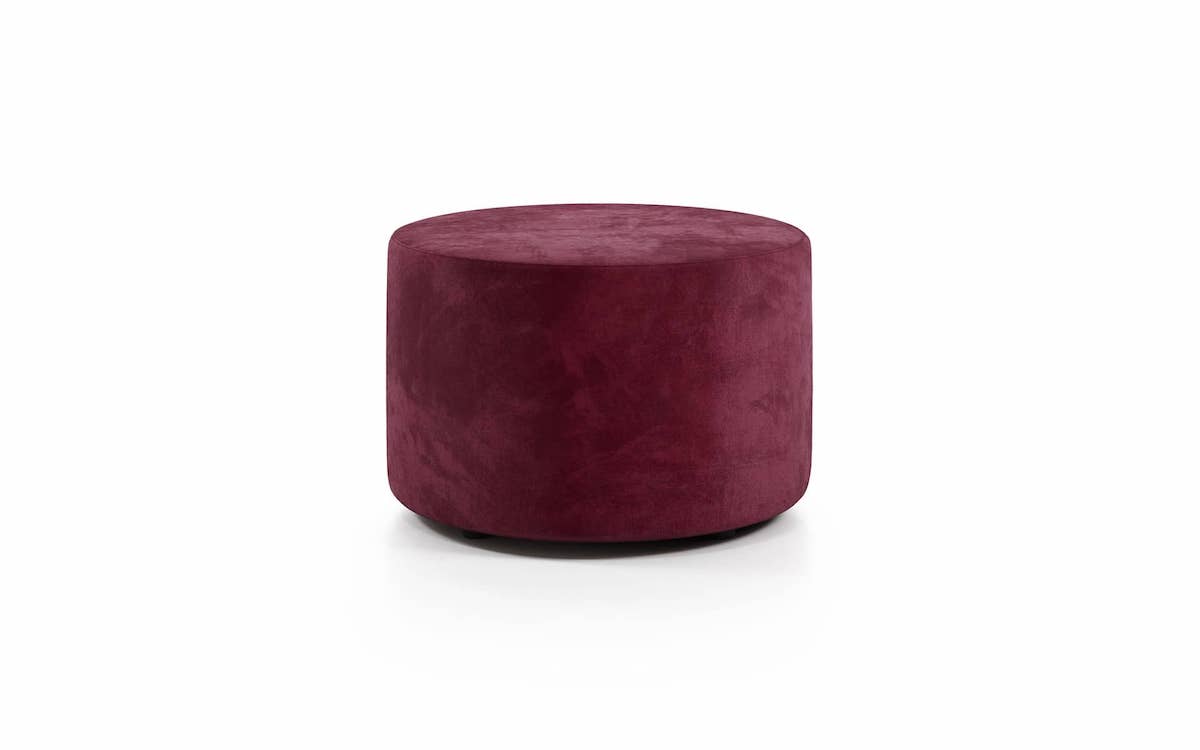 A simple but stylish pouf, this piece comes in a variety of colors like red, green, and blue.  This soft, yet sturdy, piece can be used as a chair, table, or as a simple accent piece and stands at 16"H x 24"D.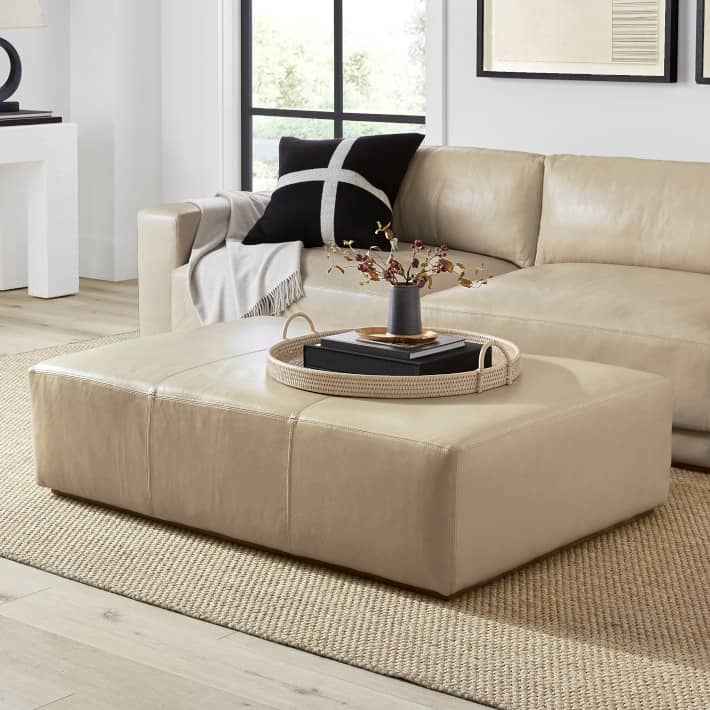 The name of the piece says it all. Meant as a coffee table substitute, this ottoman is perfect for entertaining. It can be used as extra seating, but it looks great when some classy books and a charcuterie board are placed on top of it. And with dimensions of 18.25"H x 55.5"W x 40.5"D, a lot of stuff can be placed on this ottoman. It also comes in a variety of colors.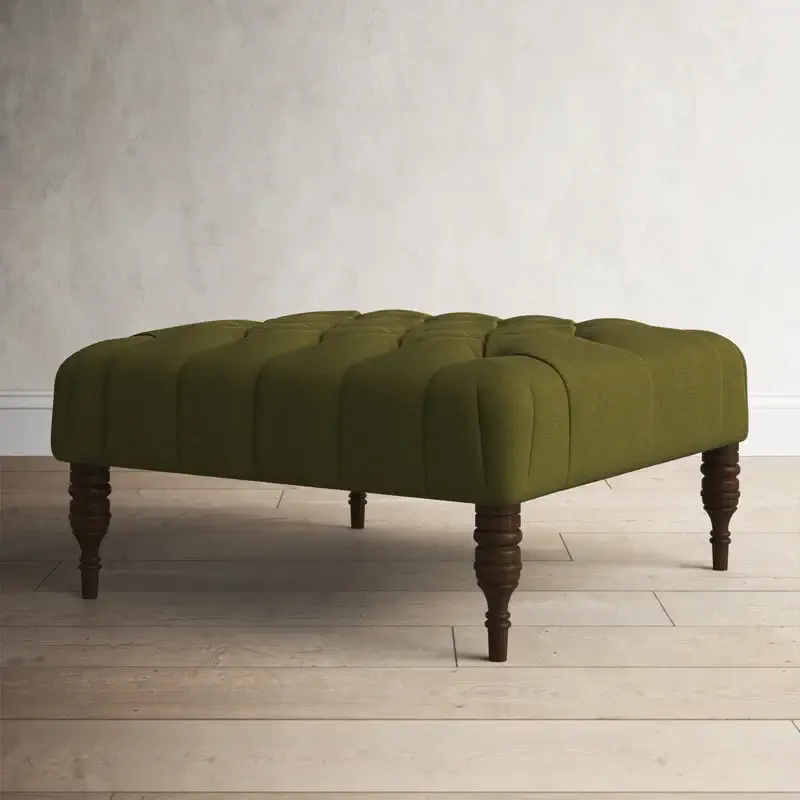 A more classical ottoman, this piece is perfect for a house filled with retro furniture. Classy and stylish, this piece comes in a wide variety of colors and stands tall at 18"H x 36"W x 36"D. It's the perfect accent for folks who love an old-fashioned design.
---
All poufs are ottomans, but not all ottomans are poufs. Whether your new piece of furniture has legs or not, the selections above will leave your home looking amazing. There's a piece for every aesthetic, so make sure you find the style and color that works best for your home. If you're seeking a little storage, this is a great way to do it. Frankly, everyone should have one of these versatile marvels in their home. They are comfortable, functional, and start a conversation wherever they happen to be in a home. These items are great purchases, so check out the item on this list for the stores that sell them.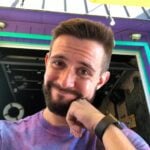 Russell is a writer and comic based in New York City. His plays have been featured at Penn State's Cultural Conversation's Festival, The NYC Thespis Festival, and Imaginarium's Inaugural Theater Festival. Follow him on TikTok and Instagram @pooleparty528