New York City has long been known for both its current thriving queer community as well as its rich history as a wellspring of LGBTQ activism. In the first half of the 20th century, when queer people across the country were largely forced to live in isolation and secrecy for fear of being disowned by their families or fired from their jobs, the city was home to a number of social groups (such as the New York branches of the Mattachine Society and Daughters of Bilitis) that allowed queer people to find their communities—and, perhaps more importantly, a number of places where these communities could congregate.
While bathhouses, drag balls, and good ol' "Screech Beach" (also known as the beach at Jacob Riis Park) were all important sites for queer gatherings, the city's queer community especially thrived in its gay bars. Bars allowed queer people to socialize without a political agenda and offered a space for them to celebrate their sexuality with relative freedom—"relative" being the key word, as homosexual solicitation was still illegal and police raids were common. It was one such raid that kicked off the famous Stonewall riots, today recognized as the event that gave birth to our country's modern LGBTQ rights movement.
In the early hours of June 28th, 1969, a squad of plainclothes police officers from the NYPD entered Greenwich Village's Stonewall Inn and began arresting the bar's staff as well as patrons they determined to be "masquerading" as a member of the opposite sex. Unlike in previous raids, however, the crowd amassed at the Stonewall Inn fought back. The resulting six nights of riots, led in part by transgender and gender nonconforming activists of color such as Silvia Rivera and Marsha P. Johnson, brought new visibility to the budding LGBT rights movement and galvanized queer communities across the country to fight for their rights.
New York City's first Pride march took place on the first anniversary of the Stonewall riots and has since become one of the city's most celebrated annual events. In New York's gay bars, however, pride is a yearlong event—and for your convenience, we've assembled a list of the best LGBTQ bars the city has to offer, from chic clubs to kinky dives to decades-old queer strongholds.
Gay Bars Near Me
View this post on Instagram
We of course begin our list with the Stonewall Inn itself, found in the heart of Greenwich Village. While the Stonewall Inn has closed and reopened several times since the events of 1969, and very little of the bar's original interior has been preserved, Stonewall still hums with the energy of its historic legacy. The Inn's management has been partnering with The Brooklyn Brewery since 2017 to craft The Stonewall Inn IPA, a portion of whose proceeds are donated to grassroots LGBTQ organizations through The Stonewall Inn Gives Back Initiative. Stonewall's fame means that it attracts a lot of tourists and can get quite crowded, especially during the summer, but is nevertheless well worth a visit. As a bonus, you can also head across the street to visit the Stonewall National Monument in Christopher Park.
View this post on Instagram
Consistently ranked as one of NYC's best gay bars by New York Magazine and The Village Voice, Industry is known for its sizeable high-ceilinged dance floor and industrial aesthetic. Industry regularly brings in high quality DJs and drag talent and offers ridiculously cheap happy hour drinks every weeknight. Catering primarily to a younger crowd, Industry is a dancing-heavy bar with a high-energy atmosphere. After a few too many crushed toes, Industry implemented a "closed toe shoe" only policy, so be sure to leave your flip-flops at home before heading down to this Hell's Kitchen staple.
View this post on Instagram
Another historic favorite, Greenwich Village's Julius' holds the distinction of being the oldest continually operating gay bar in New York City. In 1966, a full three years before the Stonewall Riots, Julius' was also the site of the Mattachine Society's "sip-in," a protest against the then-common practice of bars refusing to serve alcohol to gay people, that ultimately succeeded in forcing the State Liquor Authority to relax its discriminatory policies. Julius' is proud of its role in the LGBTQ rights movement, and the bar's walls are covered with photos and newspaper articles from the sip-in. The bar has a casual atmosphere and tends to attract a slightly older crowd. Alongside a more than respectable beer list, Julius' also offers a surprisingly robust menu from its grill, including delectably juicy hamburgers.
View this post on Instagram
If you've ever wondered what it would be like to kick back in a Western-themed watering hole where denim-clad barkeeps do-si-do on the bar between slinging out whiskeys, then Flaming Saddles in Hell's Kitchen is the joint for you. Swing by on Tequila Tuesday for $10 shots of top shelf tequila or on Wednesdays for $7 rounds of Jameson, Jack Daniels, or Jim Beam. If you're feeling peckish, be sure to try their "World Famous Frito Pie," a fascinating concoction of chili, cheese, and spicy mustard served inside a bag of Fritos. It may not be authentic Tex-Mex, but it'll certainly satisfy your cravings once the tequila hits.
View this post on Instagram
As one of only 21 lesbian bars left in the country and one of three in New York City (the other two being Cubbyhole just a few blocks north and Ginger's Bar in Park Slope) Henrietta Hudson is fiercely committed to creating a space that embraces members of the LGBTQ community who are often left alienated in queer spaces dominated by cis gay men. Found in the West Village, Henrietta Hudson proudly bears the title of the oldest lesbian bar in the country. The bar is open Wednesdays through Sundays and offers cocktails with risqué names such as "Two in the Pink," "Margaritatas," and "Dirty Diana." Henrietta Hudson has also recently reopened its dance floor on Friday and Saturday nights for the first time since the onset of the pandemic, so be sure to bring your dancing shoes.
View this post on Instagram
The Phoenix is a bar with a backstory almost as colorful as its clientele: it began as a beloved neighborhood dive known simply as "The Bar" and literally rose from the ashes to become The Phoenix after a fire ravaged the original establishment. There is something different going on every evening at the Phoenix, which currently hosts karaoke every Wednesday, a RuPaul's Drag Race watch party every Thursday, a dance night every Friday, and a drag comedy performance every Saturday.
View this post on Instagram
With a relaxed, welcoming vibe tempered with a hint of boho chic from its native Williamsburg, The Rosemont is fairly new on the scene but has already established itself as one of Brooklyn's premiere queer party sites. You can cram onto their crowded, sweaty dance floor to bop the night away to DJ sets and even the occasional live musician, and then step outside onto their spacious outdoor patio whenever you need some air. The Rosemont is also known for their drag performers—when the bar was forced to close its doors during the pandemic, it briefly converted itself into a unique drag queen delivery service to help keep the business afloat.
View this post on Instagram
If you're in the mood for a campy night of fun, just head down to Marie's Crisis to spend a few hours at "the world's only acoustic sing-a-long showtunes piano bar." Musical theatre lovers will have a blast belting along to whichever showtunes they desire as the bar's resident pianist gamely provides accompaniment—which can be a heroically difficult task when the performers have had a few too many of Marie's temptingly affordable cocktails and keep changing the tempo and key. History buffs may also enjoy (or at least be morbidly fascinated by) the fact that the bar was built on the site of Revolutionary War-era philosopher Thomas Paine's death. When you come, just be sure to bring cash to tip the pianist.
View this post on Instagram
In recent years, some gay bars have begun diluting the kinkiness and raw sexuality that previously defined these spaces in an effort to make them a little more accessible to heterosexual bar hoppers. Fortunately for NYC's leather-loving community, the Eagle has made no such accommodations. Priding itself on maintaining a "dark and sleazy" atmosphere, this two-story, chain-link-strewn establishment in Chelsea caters to members of the leather and denim fetish subculture and has a proud tradition of "hot men, great pool, and serious cruising."
View this post on Instagram
This old-school, cash-only dive certainly lives up to its name: the packed dance floor quickly becomes steaming hot during their nightly dance parties. The Boiler room is an unadorned, brick-walled establishment that doesn't care much for Instagram-worthy aesthetics, but the unbelievably cheap well drinks, casual environment, and loaded jukebox help to keep regulars coming back to this East Village mainstay again and again. For extra entertainment, you can also take advantage of their pool table, pinball machine, and dartboard.
View this post on Instagram
While today it can be found in the East Village's Alphabet City, Club Cumming originated as a jury-rigged nightclub run out of actor Alan Cumming's dressing room during his run in Broadway's Cabaret in 2014. When the permanent version of his avant-garde queer nightclub opened in 2017, it quickly became known for its dazzling, celebrity-studded cabaret, drag, and standup performances (in whose audiences Cumming himself can occasionally be spotted) as well as for hosting events that might not be traditionally found in a gay bar, such as jazz jam sessions and "drink and draw" nights with live figure models. The interior of the club is lush and lavish, with crystal chandeliers and red-hued lights. The drinks won't be cheap, but the ambiance is exceptional.
View this post on Instagram
Barracuda Lounge has been a cornerstone of Chelsea's queer nightlife scene since its opening in 1995, when it became one of the first bars in New York City to host drag performances every week. Swing by on Thursdays to catch their celebrated Star Search, a pageant that easily draws comparisons to RuPaul's Drag Race but predates the TV show by several years (Star Search proudly claims to be the longest-running bar show in New York). Though owned by the same proprietor as Industry, the vibe at Barracuda is decidedly more relaxed: the lounge lives up to its name by offering a room full of couches for hangouts or make outs, depending on how your evening goes.  
View this post on Instagram
Another Williamsburg favorite, Metropolitan is known for its sprawling outdoor lounge/garden and for cultivating an open, accepting vibe for all patrons. As such, the bar's clientele tends to skew slightly more toward the heterosexual side than in other establishments, but you'll still have plenty of opportunities to snag a cute date or make new queer friends. The interior of the bar features two fireplaces used to keep patrons warm during winter evenings, while weekly barbeques are offered outdoors during the summer months. Metropolitan is open 365 days a year and offers a rotating calendar of events—stop by anytime, because you never know what you might find! 
View this post on Instagram
Another of NYC's all-too-few lesbian bars, Cubbyhole has been serving "the LGBTQ+ community and their friends" from their current location in the West Village since 1994. The bar is small and cozy, and the bizarre array of stuffed animals, paper lanterns, and other knickknacks suspended from the feeling gives the establishment a kooky, playful air. Drinks are relatively inexpensive and the bar offers a particularly good selection of wines. Cubbyhole reopened this spring after undergoing renovations, and business is now booming more than ever.
View this post on Instagram
Serving as Queens' premiere gay bar, Astoria is known for its top-tier drag talent. Regular performers have included Misty Mountains Davenport, Sherry Poppins, Petti Cash, and even Jan Sport of RuPaul's Drag Race fame. The drag entertainment isn't just limited to shows: other regular events include drag karaoke, Drag Race watch parties, and even drunken drag spelling bees. Even their signature cocktails have playful drag-inspired names like "All Tea All Shade" so that patrons can sip in style.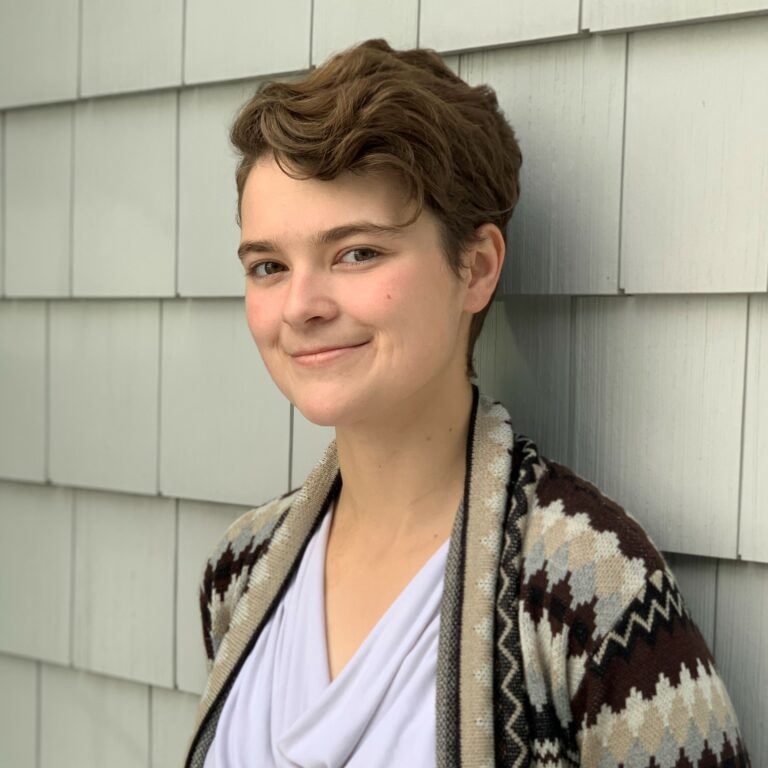 Sophie McIntosh is a Brooklyn-based writer and dramaturg hailing from Sun Prairie, Wisconsin. Her plays have been produced by Imaginarium Theatre Company, Platform Production Company, and in the Boston Theater Marathon. Check out more of her work at sophiemcintoshwrites.com!