In March 2020, the world came to a stop. In the wake of the pandemic, cohorts of office workers were mandated to stay home and dive into the universe of Zoom calls and remote work. Many New Yorkers took advantage of this opportunity to head for greener – and more spacious – pastures.
Nearly 20 months later, people have made their way back to the city – as the rising rents and high occupancy rates can attest – but most are still working from home. While the housing market has quickly recovered from the COVID-19-induced mishaps, the future of commercial real estate remains in the balance.
Remote work is here to stay.
 A mere 28% of New Yorkers have made their way back behind their desk. The vast majority are still telecommuting from their home office, kitchen table, or coworking space, with little prospects of getting back to a regular schedule. Companies are still wary of bringing employees back to the office full-time as the Delta variant made its way across the world, despite relatively high vaccination rates in NYC.
Most importantly, office workers themselves have come to appreciate the better work-life balance and absence of commuting that remote work affords. They are unlikely to renounce their newfound freedom even once the pandemic is under control. Most Americans would prefer to keep working remotely, at least part-time in the future.
The pandemic created an impromptu experiment on what widespread telecommuting could be. Working away from the office occasionally was already part of the routine for many workers. However, the stay-at-home orders contributed to the accelerated creation and development of communication and organizational tools (Zoom, Slack or Trello, just to name a few) that companies and their employees needed to work effectively without being face-to-face. Therefore, companies are likely to agree and maintain remote work as part of their employees' schedules.
Commercial real estate must adapt to survive.
 While remote work may be good news for employees, it is not cause for celebration for commercial real estate developers and landlords. Once a sign of prestige, the value of New York City's office buildings declined sharply in the wake of the pandemic for the first time in over two decades.
According to a report released in October by State Comptroller Thomas P. DiNapoli, the full market value of New York City office buildings declined by 16.6% between FY 2021 and 2022. For some higher-end office properties, such as the World Trade Center, the downfall was even steeper, with their value plummeting by 23.3%. The sharp decrease in demand has led to vacancy rates climbing sharply to a whopping 18.3%, "a level not seen in over 30 years," according to the DiNapoli report. Rents, however, remained relatively stable and only declined by 4.2%.
With remote work establishing itself as part of the new standard, such numbers are unlikely to be transitory. Large office buildings owners must rethink their business model to remain relevant. Some have evoked the possibility of repurposing obsolete properties into much-needed residential or mixed-use developments.
Nevertheless, the need for office buildings where employees can exchange and focus on the task at hand remains a necessity. However, the work model may be different. With part-time remote work becoming the norm, the need for assigned cubicles disappears. Instead, several employees could share the same desk on rotating days. The way people work will also affect the offices' organization, including replacing cubicles with a mix of conference rooms where employees can collaborate and meet with clients and individual sound-proof offices where they can concentrate on the assignment.
Instead of long-term, single-occupant models, landlords may need to improve the flexibility of the lease terms. Companies are likely to prefer short-term leases – monthly, weekly, or even hourly – depending on their current needs. They could also share offices with other companies, freelancers, and start-ups to maximize occupancy and alleviate the financial burden.
Commercial real estate is not dead.
While 9-to-5, five days a week at the office may be a thing of the past, the need for a local where employees can work together and regroup has not entirely disappeared. Although NYC commercial real estate may need to reinvent itself to keep thriving in a post-pandemic world, it still has some bright days ahead.
Big tech companies, such as Google, Facebook, Microsoft, and Amazon, have made the headlines with their widely publicized investments in large office buildings around New York City. While their employees are still working from home, for the most part, they are setting the stage for a rebound once contagion is under control. 
For now, the office buildings are still standing empty. However, plans in other cities give a glimpse of what these campuses could look like. Instead of offices only, companies like Google are starting to include mixed-use into their properties, turning them into live-work-play setups providing housing, entertainment, and restaurants to their employees as well as workstations. If such conversions – well in line with Millenials and Gen-Z workers values – were to occur in Manhattan, it would significantly change the face of neighborhoods focusing primarily on businesses like Midtown or the Financial District, where rents average $4,323 for a one-bedroom according to RentHop.
Companies still see office space as a worthwhile investment and are securing prime locations while they are available. New York City has retained its attraction despite the pandemic. Its population is back, and, in time, so will the businesses. The creative energy and entrepreneurial spirit that have made the city are still alive and well, and corporations are eager to access the talents that roam its streets – pandemic or not.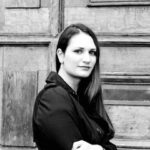 After graduating with a Master's degree in marketing from Sciences Po Paris and a career as a real estate appraiser, Alix Barnaud renewed her lifelong passion for writing. She is a content writer and copywriter specializing in real estate and finds endless fascination in the connection between real estate, economic trends, and social changes. In her free time, she enjoys hiking, yoga, and traveling.