Thanksgiving is remarkable not only because it gives a moment to stop and give thanks, but also because it pushes us to pause and connect. An NYC Thanksgiving tradition is the Macy's Thanksgiving Day Parade, with its huge balloons and vibrant music, but fall bread is another tradition for the thanksgiving table! Adding these Thanksgiving side dishes to your meal is incredibly easy to do. 
These two fall recipes for your Thanksgiving table are new twists on traditional cornbread, and they're an easy way to bring home made to your New York City family gathering for the holidays. They use the same basic cornbread recipe, done two different ways. The best part is that you can make these the day before Thanksgiving, leaving you more time to enjoy New York City fall weather!
NYC cornbread two ways
Basic recipe ingredients
Vegetable oil cooking spray

1 cup plain yellow or white cornmeal (make sure you're using plain cornmeal, not a mix!)

1 cup all purpose flour

1/3 cup sugar

1 ½ tsp baking powder

¼ tsp baking soda

¼ tsp salt

1 cup milk (substitute buttermilk or dairy free milk)

1 large egg, beaten

¼ cup oil of your choice

3 green onions, minced

2 T minced thyme leaves
Additional ingredients for the stuffing
½ loaf bread of your choice, cubed

2T butter

4 cloves garlic, minced

1 medium onion, diced

3 celery stalks, diced

¼ cups fresh parsley, chopped

4 T butter

3 cups vegetable broth

3 eggs, beaten

Salt & pepper to taste
Directions – Cornbread
Preheat the oven to 375 degrees.

Mix the dry ingredients in the cornbread recipe in a bowl – flour, cornmeal, baking soda, salt, sugar, baking soda, and baking powder.

Mix the wet ingredients in the cornbread recipe in a bowl – milk and eggs.

Combine the two and mix gently. Do not overmix. 

Stir in the thyme and minced green onions

If making the cornbread bites, divide the batter into three batches of 1 ¼ cups each. Spray a mini muffin pan with cooking spray. Fill each of the wells in the tray ¾ of the way full and bake for 12 minutes, until a toothpick comes out clean. Repeat with the other two batches. 

If making the cornbread stuffing, bake in an 8×8 pan for 35 minutes, until a toothpick comes out clean.
Directions – Cornbread stuffing
Allow the cornbread to cool completely, then cube it.

Place the cornbread and the bread on parchment paper lined baking sheet and bake for 20 minutes at 350 degrees.

Meanwhile, melt the butter in a large saucepan over medium heat. Sauté the garlic, onion, and celery together until soft, 5-10 minutes.

Add one cup of broth and continue to simmer for 10 more minutes.

Mix the rest of the broth with the whisked eggs, salt, and pepper.

Mix together the vegetables, dried cornbread and bread, and egg mixture, then place in a 9×13 inch baking pan.

Bake covered at 350 degrees for 30 minutes, then remove the cover and continue baking for 10 minutes until the top is crispy.
Incorporating cornbread thanksgiving side dishes into your New York City celebration is easy and delicious! They're a wonderful, simple way to enjoy Thanksgiving with your family. Plus they make great leftovers.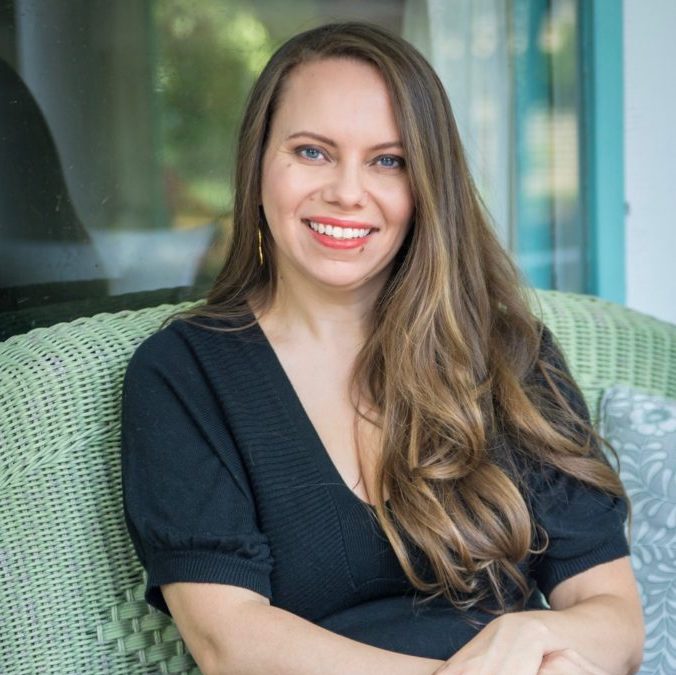 Autumn Karen chases words and her three rambunctious boys when she's not climbing mountains or teaching ghostwriting to college students. Her biggest passion is building community through information and communication.