The latest news regarding Big Tech and its invasion of NYC, is Microsoft, with their recent acquisition of office space at 122 5th Avenue. Yet just 2 miles away resides Apple at 767 5th ave, a beautiful glass building in close proximity to the iconic Sherry Netherland building. It seems quite apparent at this point that no self-respecting Big Tech Giant wants to be left out of the New York City scene.
When comparing these two companies' leases the first big difference shows up in square footage. However, the buildings' presence have yet to be determined.
Apple has 77,000 ft² in their location, while Microsoft now has 150,000 ft² to play with, nearly twice the space. Keep in mind that in terms of square footage, Google has the position of preeminence, solidified with their recent purchase of a west side Manhattan building totaling 1.3 million square feet. Additionally, Google purchased its first corporate building in Manhattan at 111 Eighth Avenue in 2010, totaling 1.3 million ft², making the grand total of 3.1 million ft²! Amazon and Facebook are reportedly currently looking at expanding their office space in NYC as well.
So what's the deal with Big Tech's sudden interest and infiltration in Manhattan?
Perhaps they know something the majority of us don't? I mean, there is a distinct possibility that these collective Tech Giants are in the final stages of collaborative control of the entire global marketplace.
All Five Tech Giants in NYC
More than likely, however, is that the extended mandates during the pandemic caused business closures everywhere, resulting in a plethora of premium office space in historically strategic markets suddenly being available. This created a limited window of opportunity for the companies with the most capital, who lept in to "buy the dip" of the market. It seems that these Big Tech Giants are making calculated moves. Who are they, specifically? The Big Five, in no particular order are: Apple, Google, Facebook, Microsoft and Amazon. In NYC, here is some information on each:
Apple – Has 11 locations in NYC and one in every borough. Their 5th Avenue location is one of their premier outlets.
Amazon – Paid approximately $1 billion in March 2020 for the Lord and Taylor building on 5th Avenue. They currently have 8 locations in NYC, mostly in Midtown Manhattan, and over 2 million square feet of office space.
Facebook – Now has leased 2.2 million square feet of office space in Manhattan, including the James A. Farley building in Midtown which is 730,000 ft².
Microsoft – Additionally has another 200,000 ft² at 11 Times Square, now has secured 122 Fifth Avenue, and may lease or purchase more.
Google – Had already purchased 2.9 million ft² with the Chelsea Market building, and recently added the epic $2.1 billion dollar purchase of the old St. John's Terminal.
It definitely seems like Big Tech is staking their claim, the lion's share of Manhattan, as well as making its presence known in the surrounding boroughs. In fact, according to data Forbes received from the New York State Comptroller's Office,  the number of tech companies in NYC passed 10,000 in 2020, which has doubled since the year 2000. New York City is fast becoming the Tech Hub of the country, known for both its thriving tech startup community, and now as the epicenter of business for the Tech Giants, as well. It is indicative of a strong economic recovery for the city that never sleeps.
Final Thoughts
As one of the most important and fastest growing epicenters of business, fashion, culture and the arts in the world, it is inevitable that NYC must lead the way for our nation to fully recover from the effects of COVID-19 and the global pandemic. And since economically, we were hit the hardest of the United States markets, it's going to take an extreme amount of effort for us to achieve the reputation of prestige we had begun to take for granted. Though it may be hard to swallow for the previous industry leaders, Big Tech is now an integral part of our success. Indeed, it appears Big Tech is here to stay, and New York welcomes them home.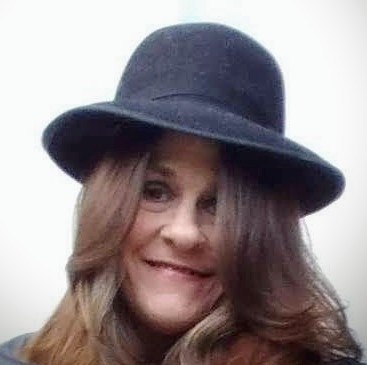 Rochelle Harris is a passionate writer originally from Phoenix, AZ. who credits her success to integrity and determination. She has a great sense of humor, loves music and her family, and writes fiction and poetry in her spare time. She is excited about the New York experience and lifestyle! Follow Rochelle on Twitter at @LinguisticAnRky or get in touch at [email protected]