Update: While housing prices haven't risen as much in previous years, on average they have still risen by 8%.
As we approach the tail end of the year, it's important to look ahead and know what to expect in 2022. Predicting accurate changes in the real estate market has been harder than ever. With the side effects of the pandemic still lingering, experts aren't completely confident in their research. 
If there's one thing the real estate industry learned from 2021 is that anything is possible. However, we still need to have some expectations about where the industry is headed in order to make informed decisions. Take a look at five real estate trends that are expected to take place in 2022 below:
Home Prices Will Begin to Stabilize
Regardless of where you are in the home ownership process, it's fair to say home prices have been mostly out of control. Year-over-year jumps are in the double-digits across most American cities and towns. According to the Federal Housing Finance Agency, August of 2021 saw a drastic 18.5% jump from the same month in 2020. For New York specifically, home prices jumped almost 11% from November 2020 to November 2021 based on data from the RealtyHop affordability index.
Luckily for aspiring homeowners, the huge price jumps will soon be a thing of the past. No real estate data source has predicted a decline in home prices, but they do expect prices to begin appreciating at a much slower pace than what we've been seeing lately. 
Predictions vary depending on where you go for your real estate data. CoreLogic predicts that by September of 2022, home prices will only increase by 2%. FreddieMac on the other hand, predicts the price of residential real estate will increase by 7%. Zillow reports the slowdown will begin at the onset of the new year. 
Mortgages Will Continue to Go Up
As inflation continues to rise, we can expect mortgage rates to rise as well. The Federal Reserve has already started to respond to inflation changes by tapering its mortgage-backed securities. In recent weeks, the average 30-year fixed-rate loan has jumped. 
The Mortgage Bankers Association expects rates to rise at a steady pace over the course of 2022, averaging 3.3% in the first quarter and hitting 4% by the end of the year.
Foreclosures Will Continue to Rise
For the past year and a half, foreclosures were practically nonexistent. This was in large part due to a nationwide foreclosure ban. This ban expired back in July of this year, which resulted in an uptick in foreclosure rates. As financial struggles continue in many American households, we can expect the foreclosure rate to start climbing. 
We've already started to see a significant increase in foreclosures in the third quarter of 2021, with a 34% rise over the second quarter and a 68% jump from this time, 2020. 
Inventory is Expected to Improve
Although foreclosures are negative experiences for former homeowners, the increase in vacant homes means there'll be more homes available for sale—possibly at more affordable prices. 
One of the biggest issues faced by the real estate industry in 2021 was the lack of housing inventory. Inventory was actually at its lowest ever at one point in the year, with only a 3.5-month supply of homes for sale. This essentially means it would take 90+ days to sell a home in the current market, which is much longer than usual.
More Millenials Are Expected to Purchase Homes
2021 saw more millennials enter the real estate market than previous years. This trend is expected to continue as we enter 2022. It's a good sign because this demographic is sustaining the bottom portion of home sales. As first-time homebuyers, they're sustaining the circulation of entry-level homes.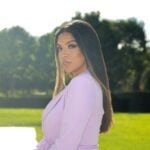 Vivian Tejada is a freelance real estate writer from Providence, RI. She writes SEO blogs for real estate, travel and hospitality companies. She's passionate about the future of work and helping Latin American freelancers achieve time, location, and financial freedom. When she's not writing you can find her at the gym, a family cookout, or at brunch with her girls. Follow her on Linkedin to learn more.