Real estate has a proven track record as one of the best forms of long-term investments. It also has the reputation of offering an edge against inflation since property values typically improve over time, and landlords can increase the rent if needed, which is particularly attractive in these days and age. However, real estate investing requires a significant amount of knowledge and capital far superior to stock, bonds, and other financial products. It can also present many risks for new investors. In the light of potential complications, many prospective investors shy away.
Enters Roofstock. The prop-tech company, founded in 2015, is an online platform claiming to significantly simplify the buying and selling process and make it more affordable for would-be investors. The platform focuses on single-family homes, which are often more accessible in terms of price range and requirements for new investors than large multifamily properties. Besides, many of them are already rented so that buyers can rely on a cash flow immediately.
How does Roofstock function, and what are the pros and cons of using the company to buy or sell an investment property?
How Does Roofstock Work?
Roofstock is an online real estate marketing platform that brings together buyers and sellers of investment properties – primarily tenant-occupied single-family homes. Roofstock certifies the listed properties according to specific requirements, giving buyers the confidence to purchase sight unseen, potentially in faraway locations. Each potential listing is subject to a home inspection and includes a list of estimates for long- and short-term repairs, a title report, a review of the lease terms, and a complete overview of the property, including a floor plan, a virtual property tour, and interior and exterior photos. Besides, the company also offers the services of vetted property management companies, simplifying the process further.
In addition, Roofstock advances several securities for potential buyers, such as the promise to buy back the property for 30 days after the purchase if it is not satisfactory and a "lease-up guarantee" covering your rent for up to a year if a lease hasn't been signed on your "rent-ready" home within 45 days. Roofstock offers other services, including investing in actively managed Roofstock portfolios of real estate (a.k.a. Roofstock One), which requires a minimum investment of $5000 and investing classes at Roofstock Academy.
What Are The Pros of Roofstock?
Roofstock offers a streamlined approach to the investment property buying and selling process. They have in-house certifications for all their listing and provide services ranging from financing to property management. The process is similarly handled exclusively online for sellers after the property is accepted, and owners can expect a rapid closing.
In addition, Roofstock is relatively affordable. Buyers pay a marketplace fee of 0.5% or $500 (whichever is greater), and sellers pay a 3% listing fee or $2,500 (which is greater), which is significantly lower than the typical real estate agent commission of 5 to 6% of the sale price.
Roofstock can be an exciting tool for first-time investors since it does not require the users to be accredited and offers a wide range of potential properties with thorough information at their fingertips.
What Are The Cons of Roofstock?
Although Roofstock makes real estate investing more straightforward and accessible, it does not erase many of the caveats of this form of investment.
By nature, real estate is not liquid. Buying an investment property requires accepting that the capital will be largely immobilized for years if you want good returns. Besides, it is also expensive. Lowering the real estate fees may make Roofstock an attractive option for buyers and sellers compared to the traditional market route. However, would-be investors will still need a down payment equivalent to 20% or more of the purchase price to be approved for financing.
In addition, owning rental properties – even with the help of a property manager – is still an involved process. The landlord will need to make multiple informed decisions regarding funds allocations, repairs, and so on, for the venture to be successful. Investing in real estate far away from home presents additional challenges since the investor may not be familiar with the intricacies of the local market.
Finally, although Roofstock is actively marketing toward individual investors, the company is effectively feeding into the wave of institutional investors who have taken an interest in single-family homes across the country. Would-be bidders can expect to compete with well-funded cash buyers bringing property prices up.
The past couple of years have seen an influx of tech companies catering to the needs of the real estate industry, with mitigated success – the misadventures of Zillow, Better.com, Opendoor, or Homie certainly stand out. The ups and downs experienced by these companies show that real estate can be adverse to change and that the use of new technologies does not guarantee success. Instead of claiming the use of revolutionary technologies, Roofstock relies heavily on the human factor, including a network of trusted home inspectors and property managers. Technology is used as a tool rather than facilitating the connection between buyers and sellers as a deciding factor. In a world that showed the disconnect between AI and the reality of the real estate market, this may be a good move on Roofstock's part.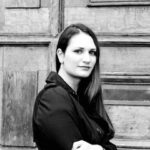 After graduating with a Master's degree in marketing from Sciences Po Paris and a career as a real estate appraiser, Alix Barnaud renewed her lifelong passion for writing. She is a content writer and copywriter specializing in real estate and finds endless fascination in the connection between real estate, economic trends, and social changes. In her free time, she enjoys hiking, yoga, and traveling.