Near Jackie Robinson Freeway, in the quiet, affluent neighborhood of Forest Hills in Queens, Orsolya Gaal, a 51-year-old mother of two sons, 13 and 17, was stabbed 58 times to death – in her own home, presumably with her own knife, on April 16th. This horrific crime of passion happened in the family's basement, while her 13-year-old son slept upstairs. Further details of this grisly crime will shock you.
The Background
It was a typical Friday evening in the lovely, bourgeois neighborhood of Forest Hills, where the residents are both respectful and respectable, in their million-dollar homes. With a combination of stately buildings, tree-lined roads, and wonderful shops and boutiques, the upper-middle-class enjoy its charm. On the weekends, a huge farmer's market has an amazing variety of fresh food that's the envy of all Queens. The median household income in Queens County is $59,758, according to RealtyHop. In a very nice house on Juno Street, the husband, Howard Klein, grew up on Long Island and founded RK Equity, described as a "New York-based boutique capital markets advisory firm." At the time in question, he was traveling out of state with the couple's 17-year-old son, but the pair were on their way back home to Queens, New York. The wife, Orsolya Gaal, was at home with their 13-year-old son.
Friday Evening, April 15th
On Friday, April 15th, Gaal decided to catch a show at the Lincoln Center in Manhattan, after which she took the train back to her neighborhood. She had left her youngest son at home, where he fell asleep in his room upstairs before she returned. Gaal was a kind person who was well-liked in her community, and she was a regular at a local restaurant/bar called the Forest Hill Station House. She stopped there at around 11:20 pm and had a bite to eat and one drink was friendly with the staff and seemed perfectly normal. She left for home at about 12:15 am.
Saturday – Early Morning, April 16th
At approximately 12:30-12:40 am, now Saturday morning, Gaal gets an unwanted visitor – her on-again, off-again lover and handyman for the past 2 years, 44-year-old David Bonola. It's unclear if she opened the door for him, or he used the key he knew she kept hidden outside. Either way, when the two encountered one another, a fight ensued. Somehow, they ended up arguing loudly in the basement, and Gaal asked Bonola to leave several times. Suddenly he brandished a knife and began stabbing his sometimes-lover in the neck, torso, arm, and hand. Gaal also had wounds on her hands, likely from trying to fight against the knife taken from her own home, wielded by Bonola, in the struggle for her life – one that she ultimately lost.
Bonola went into a frenzied rage, and stabbed Gaal some 58 times – and then slashed her throat, before using her son's hockey duffle bag to stuff her body in. He then pulled the rolling bag about half a mile from the victim's house down Metropolitan Avenue, leaving it near the Union Turnpike. Bonola fled through Forest Park, discarding bloody clothes along the way. He was captured on a neighbor's video surveillance camera, dragging the rolling bag down the street. Additionally, Bonola texted Klein from his wife's phone saying his whole family was next, before Klein even knew what happened, at around 5am or so.
What Happened Next
At about 8:10am Saturday, April 16th, some unlucky stranger found the duffel bag and called the police. When they arrived, they found Gaal's body inside covered with blood. She had no identification on her, but all the police had to do was follow the blood trail – all the way back to her home. Entering the house in this emergency situation with caution, police made their way through the home until they reached the top floor and found the victim's son asleep. When questioned, the boy said his Mother lived there, but he didn't know where she was. After ruling him out as a suspect, he was released.
At first, after the police ruled out Klein as a suspect due to his airtight alibi, they ran into a brick wall for a time. In fact, a reward was offered for anyone with information that could help. On Wednesday, April 20th, police say Bonola voluntarily came with police to the station for questioning, where he subsequently made incriminating remarks. Ultimately, he confessed to the crime and gave police all the details, also admitting to texting Klein from Gaal's phone.
Currently
Bonola had his initial court appearance on Friday, April 22nd, where he was held without bail on second-degree murder charges. His attorney, David Strahan, requested that Bonola be placed on suicide watch. He has another court appearance next week and faces 25 years to life if convicted.
Final Thoughts
It's sad to think that this boy woke up to a living nightmare he cannot escape. He will live with the fact that he slept through his Mother's murder, though the rest of the notoriously quiet neighborhood heard nothing, either. Or the father, who found out his wife was having an affair with the man who murdered her in cold blood. The community of Forest Hills is understandably "shell-shocked"; their peaceful sanctuary shattered. Because a man could not take no for an answer, multiple lives are permanently damaged needlessly. And Orsolya Gaal's light has been snuffed out forever.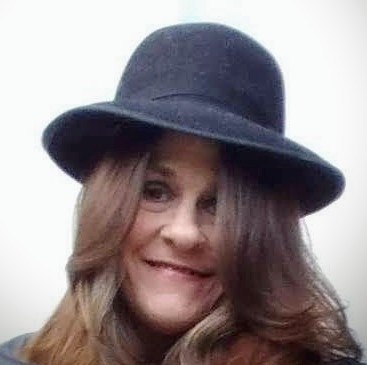 Rochelle Harris is a passionate writer originally from Phoenix, AZ. who credits her success to integrity and determination. She has a great sense of humor, loves music and her family, and writes fiction and poetry in her spare time. She is excited about the New York experience and lifestyle! Follow Rochelle on Twitter at @LinguisticAnRky or get in touch at [email protected]