When it comes to shopping for a home, especially when seeking something affordable, you may come across an older build with a number of problems. And while you might be thinking something along the lines of, 'I'll use the money I saved in purchasing an older (rundown) home to fix it up, but keep in mind there are times when the glamorized idea of a fixer-uppers tetters into liability territory, remedying the fixer-upper unfixable.  Below is a breakdown of the best course of action should you come across an old home while house shopping. 
The Rundown on Old homes
While older generations often complain of today's cheaply made goods compared to back in the day, they're usually talking about toys or belts, not homes. Older builds inherently come with a whole host of problems, especially as time goes on. From outdated building materials, think lead paint, and no ventilation systems because builders genuinely didn't know any better seventy years ago, to general wear and tear.
Remodeling and rebuilding are two processes that require an insane amount of energy on the homeowner's part. Every last decision is on your shoulders. While you would like to trust that builders and construction crews will honor all of your requests endlessly, the truth is, sometimes things will go wrong. They'll run out of this, charge you for that, and in addition to your day-to-day life, you will need to put on the almighty supervisor hat while the project takes place to make sure all goes to plan. If you can't cope with the idea of calls about something going wrong or needing to shop for doorknobs and hinges during free time, a new build ready to go may be the best option for you. 
When to Tear Down and Rebuild or Renovate:
Signs a home may benefit from being torn down, rather than rehabbed as outlined by Tri-State Disposal.
A faulty foundation (buckling, cracks, mold, and mildew damage)

You need to expand or modify the layout

Enough renovations to exceed the value of the home or the price of a new build

You want to keep the home in the family for a long time
Take some to reflect on cost and time and how these two constraints fit into your needs and day to day life:
Costs
When the amount of money and energy being put into a home to upgrade it is more than the home is worth, the home would most likely benefit from a teardown. When determining the costs of each, it's important to consider all aspects. Within the cost of tearing down and rebuilding, it's paying for someone to tear down the old home, discarding materials, purchasing a building plan, and the hefty cost of rebuilding a foundation. If you can gut the home, keep the foundation, and opt for a remodel, you'll be able to save significantly.  
Time
One other major aspect to keep in mind with teardowns and rebuilds is the time constraints. Remodels can often be done in pieces, and you may be able to continue living in the home while some renovations are performed.  With a full tear down, living in the home is not an option and in the process of the rebuild, the home will be inhabitable for quite some time. Be sure to consider whether you have enough money to live elsewhere in the case of a rebuild or that you're okay with living in the home during remodeling. 
The Alternative: Newer Builds
Newer homes, particularly built in the 2000s, come with a higher price tag thanks to increased amenities and longevity. A home built from the ground up according to specifications? Way out of reach for many which leave the rebuilds or remodels as the only option.  According to Construction Elements "Housing prices have increased substantially due to four primary factors: a construction labor shortage, skyrocketing costs of building materials, too few homes on the market and too much demand for these houses".  
It's difficult to afford a new home these days and many might be opposed to a cookie-cutter option in a neighborhood they don't love or with little to no character. If you have your heart set on an older build, whether for the location, lot size, or the home itself, the decision to tear down or remodel to adapt to your lifestyle may be the best choice. It's important to speak with a qualified professional who can analyze the home beyond cosmetics to help advise on which decision is best for your unique case.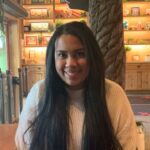 Kylee was born and raised just outside of Sacramento in a small town full of history and charm. She stays up-to-date on the real estate market and hopes to empower hopeful buyers and sellers to make the best decisions for themselves. Kylee is particularly interested in bridging the gap for younger generations, helping them understand the power of owning and investing in real estate.