William Henry Gates, III – better known to most as Bill Gates, Microsoft founder, and multi-billionaire. According to Wikipedia, as of January 2022, he is worth approximately $139 billion, making him the 4th richest person in the world. But from 1995 to 2017, minus a couple of 'off' years, he reigned as King of the Forbes list of the wealthiest people in the world, holding the number one spot. Additionally, you can hardly read anything about Gates without reading about his philanthropic efforts. He and now ex-wife Melinda founded the Bill & Melinda Gates Foundation in 2000, which as of 2020 is the second-largest charitable foundation in the world, having about $50 billion in endowments.
But now Gates has also been tied to the Epstein scandal, and the public exposure of the relationship between the two is believed to be a factor in his recent divorce from Melinda, after 27 years of marriage and 3 children together. The Gates' are both extremely private people, and despite being barraged with relentless questions from the press, not much further is known about the split, finalized in August, 2021. It is widely believed, however, that Bill's bad behavior was a source of contention for years. In fact, Microsoft recently announced a probe into past allegations of sexual misconduct by its founder. The recent exposure to these previously unknown tendencies has left many people wondering which is his true persona.
His Early Years
As you may already be aware, Gates was born and raised in Seattle, Washington by a prominent family in the affluent Sand Point area. He knew from an early age that his parents wanted him to be a lawyer, like his father. The middle child, somewhat awkward and small for his age, he was bullied badly in his younger years, made worse by an extremely competitive family. Also a gifted child, with an interest in and a knack for tech, at 13 in private school he was exposed to a computer and wrote his first code for a version of tic-tac-toe vs. the machine. In high school, Gates's best friend Kent Evans was killed in a mountain climbing accident, affecting him deeply. On his SAT scores at the end of high school, Gates got a 1590 out of 1600. He enrolled in Harvard in 1973 but dropped out after two years to start his own software company with his childhood friend Paul Allen. Allen named their venture "Micro-Soft" and the pair instantly had the jump on any competition, right out of the – Gates (ha), in 1975.
Microsoft
Their first office was in Albuquerque, New Mexico, where Gates incidentally was arrested the only time in his life for a traffic-related traffic-related infraction, resulting in a mugshot.
After the first year, Allen and Gates decided to drop the hyphen and register the Microsoft trade name officially, in 1976. They moved to Bellevue, Washington where the business underwent restructuring under Gates, in 1981. During the restructure, Gates became President and Chairman of the Board, and made Allen the Vice President, and Vice-Chairman.
After that, their relationship was never the same, and when Allen was diagnosed with cancer in 1983, he left the company. The first version of the Microsoft Windows operating system was launched in November 1985. In 2000, Gates stepped down as CEO of Microsoft but remained the Board Director until 2020, when he left the company altogether amidst scandalous headlines.
Bill Gates Real Estate
The Primary Residence
Bill Gates has a massive real estate portfolio, as one might expect from one of the wealthiest people on earth. He spends most of his time at his Lakeside house in Medina, Washington (shown above), named Xanadu 2.0. This high-tech luxury mansion is a massive 66,000 ft² and has features unlike any other. When guests arrive at the home, they're given a pin # to access the high-tech sensor system, where they enter temperature and lighting preferences. From then until their departure, these special sensors follow them from room to room – and with 24 bathrooms and 6 kitchens alone, this can be quite the feat! Music plays on hidden speakers that also follow your movement. There's even an underwater sound system in the 60′ pool, located in its own separate 3,900 ft² building. From the pool, you can swim under a glass wall and emerge on a private lakeside area with a terrace.
Bill Gates primary residence in Medina, Washington. Photo via Missy Leon/flickr
There's a sports court, a putting green, boat docks, an artificial stream stocked with fresh fish, and Gates even has the sand on his beach imported from St. Lucia in the Caribbean, delivered in large quantities by barge. Gates bought the land in 1988 for $2 million, put 7 years and $63 million into building the home, and it is now valued at $130 million. Ah, to be a multi-billionaire.
The Private Island of Grand Bogue Caye
Apparently, having your own private island isn't exclusive. Grand Bogue Caye in Belize is 314 acres, the largest private island in Belize, located in Central America. The island is said to be worth $25 million and is owned by Bill Gates.
Other Properties
The Wellington Property
Gates also has several other properties. One is an equestrian ranch in Wellington, Florida that was purchased in 2016 for $13.5 million in support of his daughter Jennifer, an avid equestrian who is a competitive showjumper.
Rancho Paseana Property
One is located in California, the Rancho Paseana property. This ranch is 229 acres and has a horse racing track, an orchard, and 5 barns. Gates paid $18 million in 2014 and intends to use it as a hunting and jumping training facility for his daughter.
Del Mar Property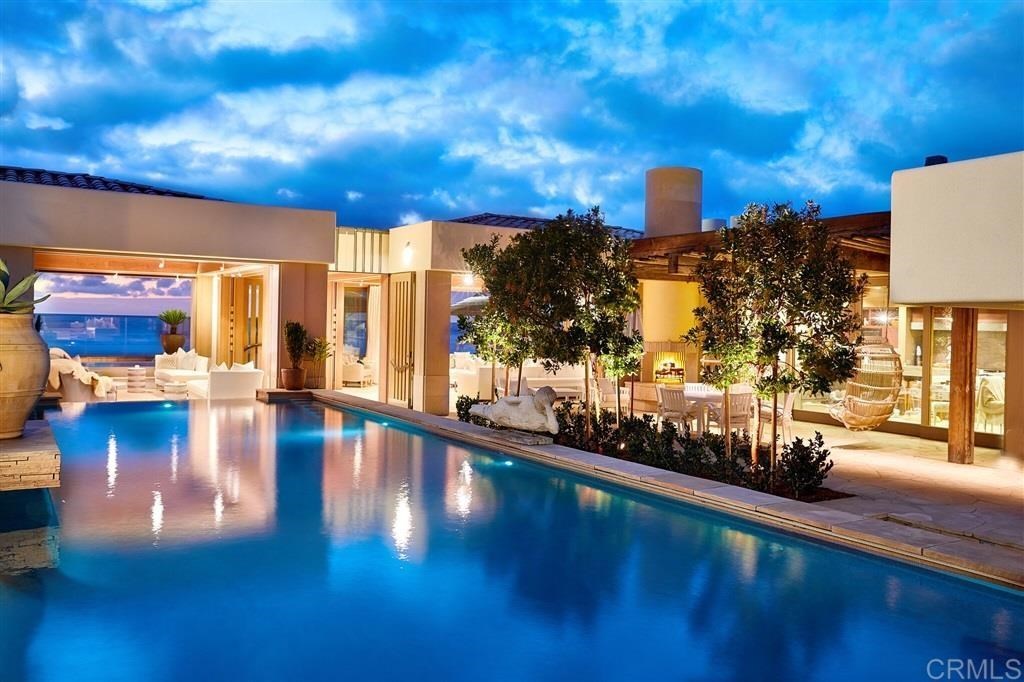 Another is located in Del Mar, California about 20 miles north of San Diego. This vacation retreat was purchased in 2020 for $43 million and is one of the most expensive transactions of all time in this area. This house has 5,800 ft² with 120 feet of private beachfront. It has 6 bedrooms, a glass tiled pool, home theater, tennis court, hot tub for 10 people plus 2 guest houses.
Other Property and Assets
Additionally, Bill Gates is said to own 242,000 acres of farmland across 18 states, with the largest amounts in Louisiana with 69,071 acres, Arkansas with 47,927 acres, and Nebraska with 20,588 acres. He and Melinda own everything together, but have agreed to donate more than half their wealth to charitable causes, and are leaving $10 million for each of their 3 children. Even so, the Gates also has 4 private planes, a yacht, a car collection, an art collection – well, you get the idea. It's impossible to list the enormous amount of property and assets of a person with this kind of vast wealth.
In My Opinion
Personally, I was left with a dull, unpleasant taste in my mouth after intensive research on Gates. These elite people are in high places, have unimaginable wealth, and as such are practically untouchable. In my opinion, when you have enough money to buy a private island, maybe our society needs to keep a closer eye on these people instead of looking the other way.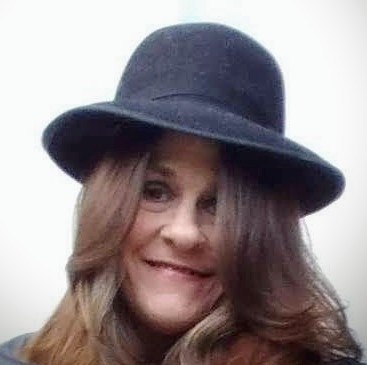 Rochelle Harris is a passionate writer originally from Phoenix, AZ. who credits her success to integrity and determination. She has a great sense of humor, loves music and her family, and writes fiction and poetry in her spare time. She is excited about the New York experience and lifestyle! Follow Rochelle on Twitter at @LinguisticAnRky or get in touch at [email protected]