Upper East Side Basics
Welcome to the Upper East Side, the neighborhood that's home to some of New York's most elite people and institutions. When people think of the Upper East Side, they think of rich socialites who love the Opera and spend half their time at galas. While those people are definitely part of the neighborhood, it's also home to some of New York's most prestigious institutions and has a rich culture all its own. Right next to Central Park, this place is definitely worth checking out.
History of the Upper East Side
The Upper East Side was used as fishing land for the Lenape nation and remained largely untouched by Europeans throughout colonization and the revolution. Major development started around 1837, when the New York and Harlem Railroad was built, making the area easier to access. Several villas and farmhouses peppered the area, but rowhouses started popping up around the 1870s.
During the neighborhood's hay day, many famous people lived in the neighborhood in homes built right next to Central Park. Some of these figures included the Rockefellers and the Kennedys, who then helped build up the area and its reputation. The neighborhood remained popular throughout the 20th century adding taller apartment buildings and museums to its famous roster. Today, the neighborhood is still a popular spot to both live and visit.
Where to Shop in the Upper East Side
View this post on Instagram
The Upper East Side is full of shopping experiences, some from famous brands while others are off the beaten path. Some of the best in the neighborhood include:
Kitchen Arts & Letters
This bookstore is dedicated to books about cooking and drinks. These books range from cooking manuals to memoirs by famous chefs, and they even hold special events with celebrity chefs and sommeliers.
LoveShackFancy
This boutique store is very popular in the area, and has a ton of fashionable clothes and accessories for women. Light and airy, these outfits are perfect for any occasion, be it a fancy gathering or a night on the town.
Carolina Herrera
This store is everywhere now, but we had to put it on the list since the Upper East Side is home to their flagship store. This place specializes in dresses, and you'll be the talk of town if you show up to an event wearing one of their stunning pieces.
Museums of Museum Mile
View this post on Instagram
Museum Mile is a stretch of 5th avenue that is full of famous museums and galleries. Some of the most famous include:
The Frick Collection
This museum is full of some of the world's best art pieces. Filled with paintings and sculptures from famous artists throughout history, this museum has a number of events, including free admission days and cocktail hours.
The Metropolitan Museum of Art
One of NYC's largest museums, this museum has art from just about every corner of the globe. Some of their current exhibits include "The Tutors" featuring art from Renaissance England, "Hear Me Now" featuring works from Black Potters from South Carolina, and "Dutch Masterpieces."
The Guggenheim
This fancy museum is full of art both modern and historic. They have a number of exhibitions that grace the museum every year. Some of the current ones include "Thannhauser Collection", a collection of French sculptures, and "Gathering" by artist Alex Katz.
The Jewish Museum
This cultural museum focuses on Jewish history, art, and contributions to society. They have everything from artifacts to paintings, and they all share the story of the Jewish people and how they have helped shape modern society.
The American Irish Historical Society
This museum and library tells the story of the Irish in America, and celebrates the contributions they have made in this nation. They hold special events and exhibitions every year to teach people about Irish Heritage and history.
Restaurants in the Upper East Side
View this post on Instagram
The Upper East Side is mostly known for shopping and cultural institutions, but there are plenty of great places to eat here too. Some of the best include:
E.A.T ($$$)
Since 1973, this restaurant has been dishing out huge sandwiches and deli meats to customers all over the city. With special deals on Rosh Hashanah, Passover, and more, this place is the perfect way to celebrate the holidays.
Kappo Masa ($$$$)
This Japanese restaurant specializes in Omakase style meals, where the chef selects a tasting menu based on seasonal sushi. They also have a regular menu you can order from, as well as a huge wine menu, full of drinks that will pair well with any meal.
BLT Prime ($$$$)
This steakhouse is one of the best in the city, and is full of delicious delicacies like Scottish Salmon, Filet Mignon, and Branzino. They also have a stellar cocktail menu that's full of creative and classic drinks.
Le Bilboquet ($$$)
This French restaurant is full of delicious foods that will make you feel like you're exploring Europe. Some of their best dishes include beluga lentils, le poulet cajun, and their caviar ossetra royal, which is meant to be shared by the table.
The East Pole ($$$)
This New American restaurant has one of the best brunches in the city, and is full of food that looks like it came from a painting. Some of their most delectable dishes include their egg white frittata, pappardelle, and their brined Amish chicken.
Bars of the Upper East Side
View this post on Instagram
While you won't find energetic night clubs in this part of town, there are plenty of classy establishments that are worth visiting. Some of the best bars in the neighborhood are:
David Burke Tavern ($$$)
This bar and restaurant serve delicious food in a low-key atmosphere, and the head chef, David Burke, even appeared on Top Chef. They have a huge wine list and cocktail menu, as well as happy hour specials that will blow your mind, including the "Beer of the Day" which costs the same amount as a gallon of gas.
Melody's Piano Bar ($$$)
This quiet and classy establishment does have a cover charge after 8pm, but it is well worth the $20. The music here will melt your heart and the drinks will soothe your soul. Their cocktail menu is divided into four sections: shaken, stirred, fun, and non-alcoholic.
East End Bar and Grill ($)
Popular with sports fans who aren't too fussy, this bar has a ton of large TVs that play sporting events of all kinds. The beer is cold, the bar food is plentiful, and the fun never stops unless your team ends up losing.
Cafes of the Upper East Side
View this post on Instagram
Cafe culture is big in this area, and there are a number of places where you can grab a cup of coffee and get some work done. Some of the best include:
Cafe Blériot
This classy cafe is perfect for coffee lovers who enjoy some atmosphere. In addition to your fresh cup of joe, they also have a variety of pastries and sandwiches to enjoy. They even have an online shop so you can order their coffee to your home.
Innocent Yesterday, Guilty Today
This fun coffee shop is all about getting your fix, whether that be some strong coffee or a sweet treat. This farm to table cafe has a little bit of everything, including a variety of ice cream flavors and hot cocoa that will make your heart dance.
Neil's Coffee Shop
This fun shop is full of great food, comfy seats, and friendly faces. This establishment is so popular, that they have had several famous visitors grace their shop, like Liza Minelli, Patrick Stewart, and Steve Martin.
Where to Live in the Upper East Side
The Upper East Side is an extremely popular place to live, and has some luxurious buildings just waiting for people to fill them. Some of the best places to live here include:
East River Tenants
This beautiful co-op faces the water, and has a ton of home with private outdoor patio spaces that face the water. This place also has a fitness center, as well as a full time doorman and concierge for your convenience.
17 East 67th Street
Between Fifth and Madison Avenue, this rental building is in an ideal location. It's close to Central Park and Midtown, but just far enough away that you won't be bothered by all the noise that comes out of those places.
Mill Rock Plaza
This massive co-op faces the East River, and sports beautiful views from its massive homes and its roof-top deck. Every home in this building is unique, but residents can expect every apartment to share one quality: luxury.
415 East 73rd Street
This rental building was recently renovated, and has newer hardwood flooring and stainless steel appliances, including dishwashers. Rooms here are huge, and the bathrooms will make you feel like you're staying in a luxury hotel.
180 East 88th Street
A newer condo in the area, this beautiful building has amenities like a fitness center, children's playroom, and bike storage room. They even have an indoor basketball court. If you're lucky, you get to live in one of the penthouses, which come with large, private outdoor spaces.
164 East 90th Street
This rental building was built in 1910, and maintains some of its original charm while also having some modern luxuries. Homes here come with stainless steel appliances, a live-in super, and large rooms. In fact, this six story building holds only 14 apartments, meaning all homes here are quite big.
927 Fifth Avenue
This co-op features twelve stories and twelve homes, meaning every apartment here is enormous. With great views of Central Park, a fitness center, and beautiful architecture, it's no wonder this place is so popular.
The Blake
This rental building was built in 1963, and has been renovated to keep up with modern sensibilities. Along with a fitness center, there's also a virtual doorman, community lounge, and even a parking garage.
Manhattan House
This condo has huge apartments, many of which have private balconies. This building was designated as a landmark in 2007, and comes equipped with a fitness center, a children's playroom, cold storage, and a roof deck.
314 East 91st Street
This rental building is near the water, and has stainless steel amenities in each apartment, including a dishwasher. Built in 1910, you'll be living in Upper East Side history, with the added benefit of a washer and dryer in your home.
Traveling in the Upper East Side
The Upper East Side is pretty easy to go to and walk through. Some of the best ways to get around include:
Trains
The New York subway system services this neighborhood well. Trains that go to this area include the 4, 5, 6, and Q trains.
Buses
There a number of bus lines that service the Upper East Side, including the M1, M2, M3, M4, M15, M31, M66, M72, M79, M86, M96, M101, M102, and M103.
Ride Shares and Rental Bikes
Driving is pretty popular in this neighborhood, but traffic can get hectic, especially once you get closer to Midtown. That's why it's best to avoid rideshares during rush hour. However, cars can easily navigate in the northern parts of the neighborhood, especially after 6pm. Biking isn't as popular in this neighborhood, but there are dedicated bike lanes and Citi Bike docking stations for your convenience. That said, this neighborhood is also very walkable, especially during nice summer days. Seeing tourists and locals strolling by Central Park is pretty common.
---
The Upper East Side is a posh neighborhood that some New Yorkers think is out of reach for them. However, even visitors will find some fun, affordable things to do in this neighborhood. Full of food, shopping, museums, and more, the fun never stops in this area. If you're lucky enough to live here one day, you'll find it a very peaceful place to settle down and plant roots. Rich in so many ways, the Upper East Side is New York City at its best. It's a welcoming community that invites you to explore all the amazing sites and sounds it has to offer.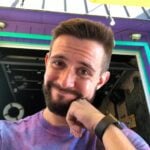 Russell is a writer and comic based in New York City. His plays have been featured at Penn State's Cultural Conversation's Festival, The NYC Thespis Festival, and Imaginarium's Inaugural Theater Festival. Follow him on TikTok and Instagram @pooleparty528