New York City is a rich tapestry of many different neighborhoods. It's possible for almost anyone—even those who have lived here their whole life—to walk just a block or two and suddenly feel like they are in an entirely new place.
New York is also known for its generally high real estate prices (a city-wide average of $910 per square foot is no joke). But it is important to realize that the price you pay for a specific property will strongly depend on which neighborhood you are in.
As the old saying goes: The three most important things to think about when buying property are "location, location, location."
If you are able to do your research and explore your options, it is possible to find New York City properties that are incredibly undervalued. By the time the market, as a whole, realizes how much value these properties can have, it might be too late to invest. Every neighborhood has a different story and appreciation rates vary across the city.
Suppose you could go back to 2011 and purchase a property as an investment. Where could you have gotten the most bang for your buck? Which neighborhoods tend to preserve value the best? How are these neighborhoods faring today?
We take a closer look:
The Upper East Side is not exactly a "diamond in the rough." But the neighborhood has proven itself to be remarkably resilient during a decade that, in hindsight, ended up being very volatile.
Over the course of the past decade, Upper East Side properties appreciated above the city average. These values stayed strong during the economic volatility that was unleashed in 2020.
This is largely due to the neighborhood's numerous "recession-resistant" co-ops. Additionally, the neighborhood's proximity to Central Park and Midtown help to preserve its already high value.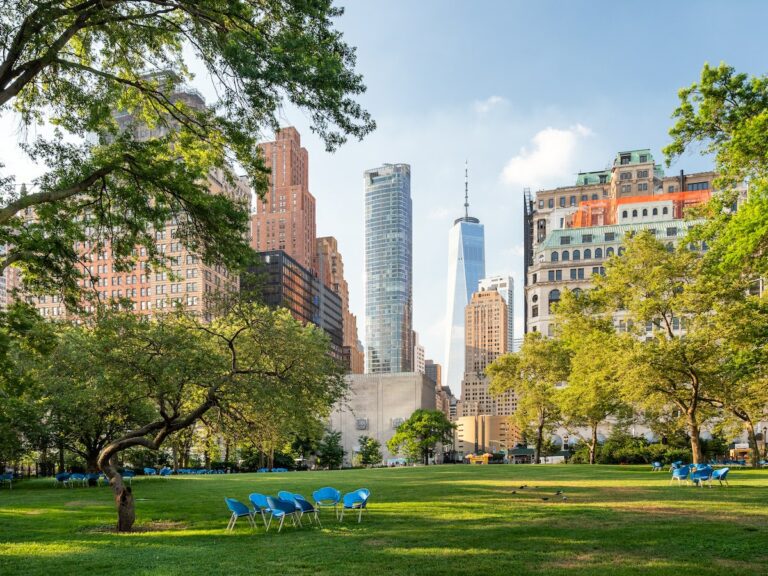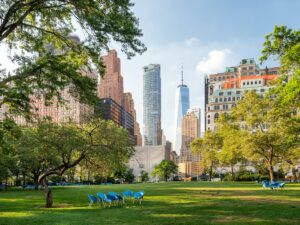 Located at the southern tip of Manhattan, Battery Park has undergone some major transformations.
Two major companies, Alphabet Inc. (NASDAQ: GOOGL) and Walt Disney (NYSE: DIS), have both decided to open offices in the area.
In addition to new jobs being brought into the neighborhood, new capital—even throughout the pandemic—has been pouring in as well. Greenspace, new restaurants, better infrastructure, and other investments have all helped increase property values in the year.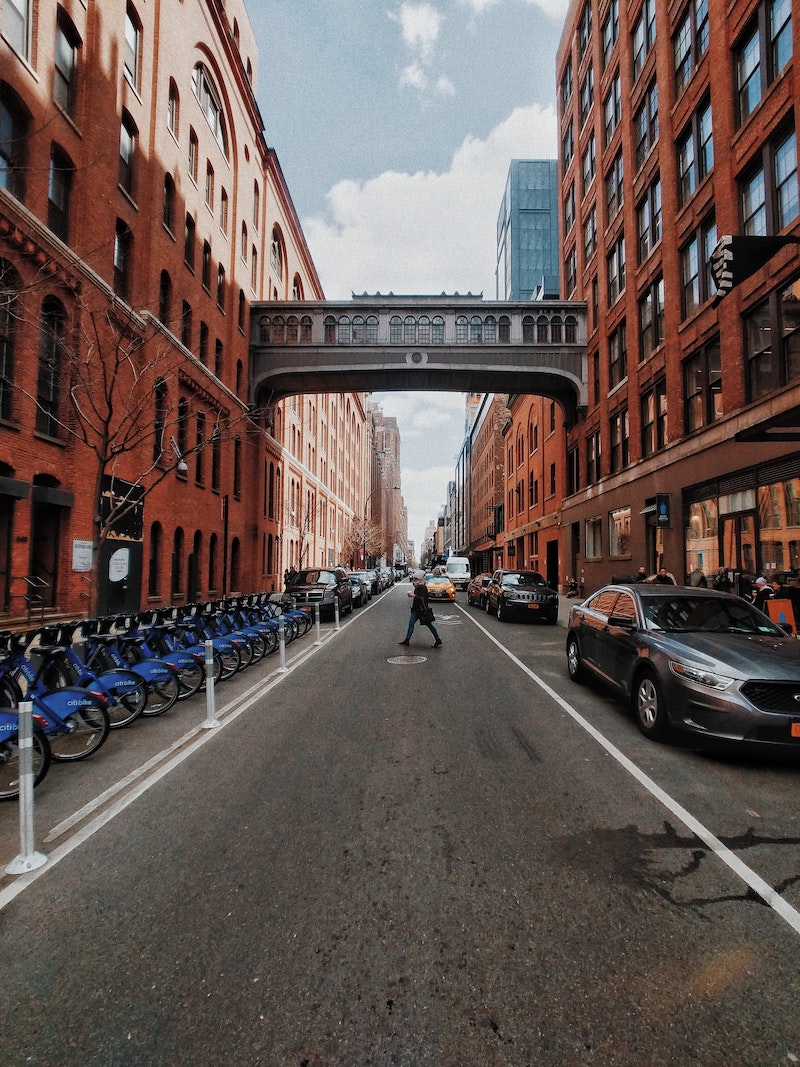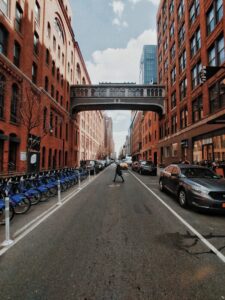 There is no development project that—for better or for worse—has attracted more scrutiny than Hudson Yards. The project, which costs upwards of $25 billion, has been dubbed by Business Insider as "the most expensive real-estate development in US history."
Located near Hudson Yards is the always-evolving neighborhood of Chelsea. Over the past ten years, development caused real estate prices to jump by more than 45 percent.
Though Chelsea has begun to cool off (and the Hudson Yards development loses some of its initial allure), investing here ten years ago would have certainly been a good idea.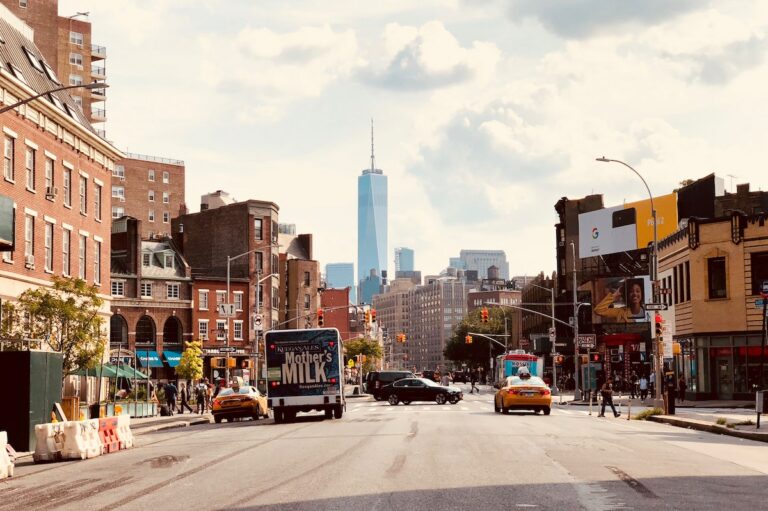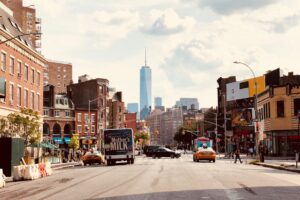 Anyone who has visited the West Village neighborhood will be sure to tell you about its unique brownstones, intimate atmosphere, and general charm.
But what they might not even realize is that, even during some incredibly difficult years, the values for West Village properties have been absolutely skyrocketing.
The past year alone has been unbelievably lucrative for West Village property owners. Over the course of the past year, the median sales price for properties in the neighborhood (according to Property Shark) increased by an astounding 34 percent, rising to $1.6 million.
This means that West Village properties are now selling with a median price of $2,078 per square foot, making them some of the most valuable pieces of real estate in the country.
Bay Ridge, Brooklyn has become an increasingly viable investment option.
Recently, a ferry service began that allows workers and other individuals to transport between the two boroughs with ease.
Better infrastructure, combined with ample green space and a growing number of shops and restaurants, has caused Bay Ridge to get touted as one of "Best Brooklyn Neighborhoods for First-Time Buyers."
The nearby development of Downtown Brooklyn will also likely help support the continual rise of Bay Ridge property values.
Midwood is another Brooklyn neighborhood, but unlike its counterparts closer to Manhattan, Midwood has been able to preserve a diverse range of housing options, creating a range of possible options for investors.
Housing options include both smaller apartments, stand-alone homes, townhomes, multi-use properties, and many others.
According to principal Gea Elika, "There was a flight to value but I think the pendulum is in the middle now. It's not swinging in Brooklyn's favor anymore unless you go deeper into Brooklyn like Midwood."
The need for looking "deeper" into boroughs like Brooklyn, Queens, and the Bronx will likely become a defining trend in New York City real estate.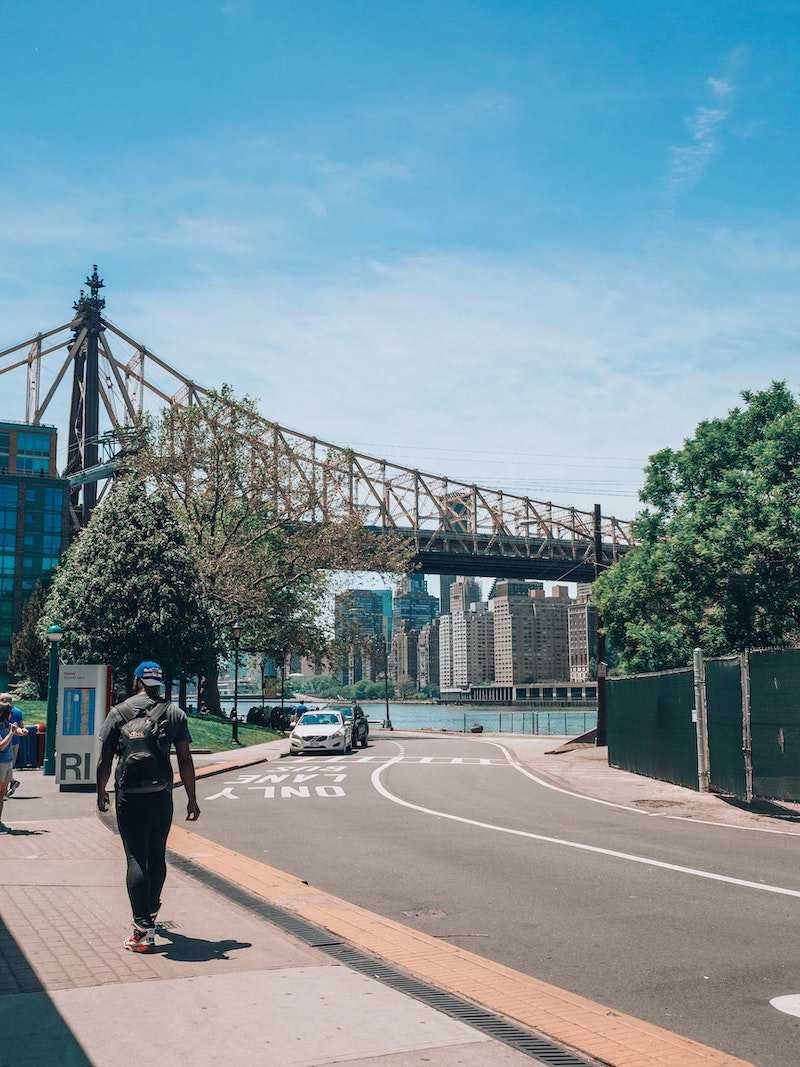 New Yorkers tend to overlook Roosevelt Island. It doesn't really feel like it's connected to any of the surrounding boroughs (Manhattan, Queens, Brooklyn).
However, the island's centralized location and very limited amount of developable land have combined to create a new real estate investment hotspot.
Over the course of the past year, Roosevelt Island has enjoyed a sharp uptick in property values. As of Q2 2021, the median sales price in the neighborhood has reached $1.3 million, representing an incredible 30 percent increase year over year.
Additionally, the median price per square foot rose by 28 percent over the last year, breaking the $1,000 threshold for the very first time.
Located at the very northern tip of Manhattan, Washington Heights contains a wide range of opportunities for value-focused investors.
Though the neighborhood is indeed the third-cheapest neighborhood on the island of Manhattan, this means there is ample room for growth and appreciation.
The average value of a Washington Heights property was $325,000 in March 2012. Today, just nine years later, the average value is $563,000. As long as Manhattan continues to dominate the broader NYC property market, you can expect Washington Heights' impressive turnaround to continue.
Central Park South
Located next to Midtown as well as Central Park, Central Park South has leveraged its desirable location to generate strong returns for developers and property owners.
The neighborhood is now home to several of the largest residential towers in the city, causing other nearby neighborhoods to also increase in value.
The neighborhood is split almost evenly between condos and coops (there are no houses in the neighborhood).
While coops, whose prices are typically more stable, have experienced a 35 percent drop in value over the course of the past year, condos have nearly doubled in median sales price, reaching an incredible value of $4.6 million.
The 22 condos sold in the last year have accounted for nearly $100 million worth of activity—truly an incredible feat.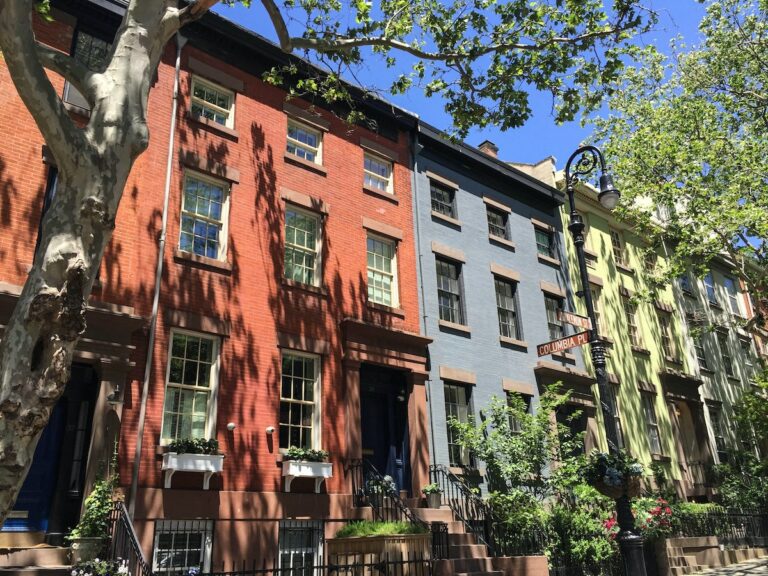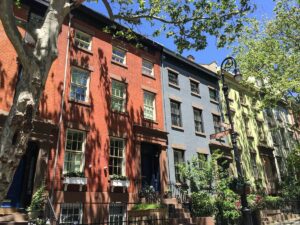 Brooklyn Height's iconic brownstones have long been attractive to those who want to have at least some square footage while living in New York City.
However, these already desirable properties have become even more desirable over the course of the past year, with many wanting to invest in a home that is more conducive to the work-from-home lifestyle.
Real estate broker Nadine Adamson succinctly described the Brooklyn real estate investment scene: "A solid multi-unit brownstone in a chic neighborhood that's close to the subway with low annual taxes is always the best investment."
In Brooklyn Heights, along with nearby Fort Greene and Clinton Hill, these sorts of properties certainly exist, though you'll need to act fast if you want to make one of them your own.
Conclusion
New York City properties are always fluctuating in value, but the general trend indicates they will likely continue to rise. Even the most middling or underperforming neighborhoods will still have plenty of gems worth investing in. However, if we could go back ten years and do it over again, it is clear that investing in these neighborhoods would have been a good idea.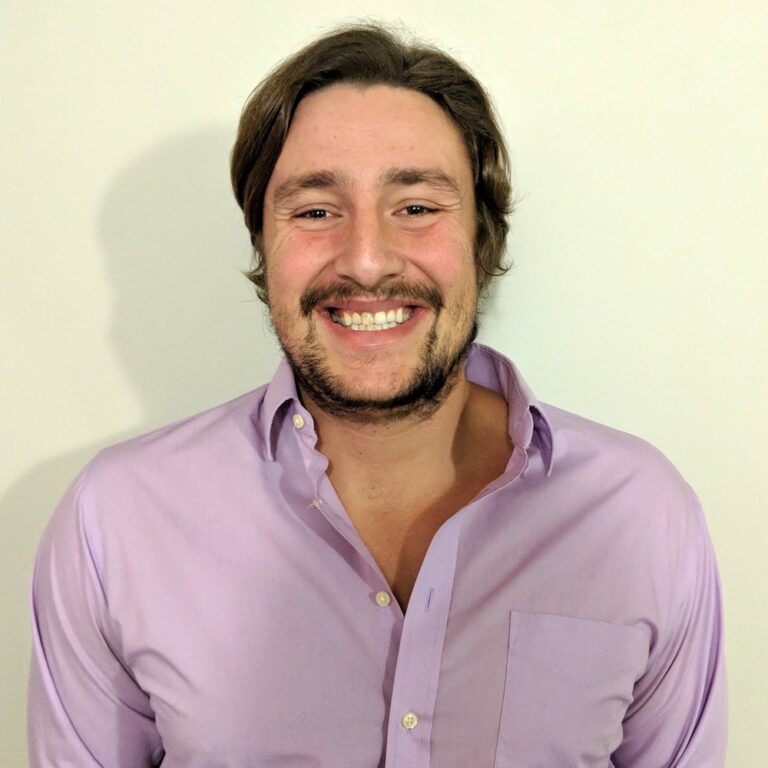 Andrew is a freelance writer that primarily focuses on real estate and finance topics. He graduated from the University of Colorado with degrees in Finance and Political Science and has since worked in the real estate, life insurance, and digital marketing industries. When he is not writing, Andrew enjoys skiing, playing piano, painting, and spending time with his wife (Maggie) and cat (Crow).