There are 288 middle-income apartments that have become available on NYC Housing Connect in the residential skyscraper located at 2959 Northern Boulevard in Long Island City, Queens.  The Sven is the second tallest building in Queens, rising to an impressive 71 stories. Qualifying New Yorkers who earn 130 percent of the area median income (AMI) are able to apply for these apartments which range in rents from $2,132 per month for a one-bedroom to $3,843 per month for a three-bedroom apartment.
The Sven
The modern building was developed by Durst Organization and designed by Handel Architects.  It is located on the northern part of Court Square, in front of the Bank of Manhattan Building, a landmark constructed in 1927. The Sven features a concave design with a glass façade.
At 71 stories, the building houses 958 apartments with high-end finishes. The Sven has many luxury amenities such as a beautiful, landscaped terrace with a pool, a 20,000 square-foot fitness center with Pilates and yoga studios, bike storage room, catering kitchen, screening room, and co-working space. There is also a children's playroom and it is close to nearby schools, making it a good choice for families. A new half-acre public park is being constructed in front of the building.
Another unique feature of the building is that residents are provided with a membership to Spireworks in which they can change the colors of the lights on spires at One World Trade Center, One Bryant Park, and 151 West 42nd Street—right from their phones.
The Residences at the Sven
All residences were thoughtfully designed to maximize the space and light of the rooms. Floor-to-ceiling windows take advantage of views of the city skyline, river, or bridge. High-end finishes, programmable thermal systems, and stainless-steel appliances are just a few of the features in the residences. Units also have air conditioning, hardwood floors, and washers and dryers. The rent includes electricity and gas for cooking.
The 288 units on NYC Housing Connect are for qualifying residents who are at 130 percent of the AMI with incomes between $68,229 and $192,400. Fifty studios at a monthly rent of $2,189 are available for incomes between $75,052 and $124,150.  There are 188 one-bedroom apartments for incomes between $73,098 and $139,620 with a rate of $2,132 per month. There are 40 two-bedroom apartments with a monthly rent of $3,328 for incomes between $114,103 and $167,570 and one with a monthly rent of $2,560 for incomes of $87,772 and $167,570. There are nine three-bedrooms with a monthly rent of $3,843 for the income range of $131,760 to $192,400.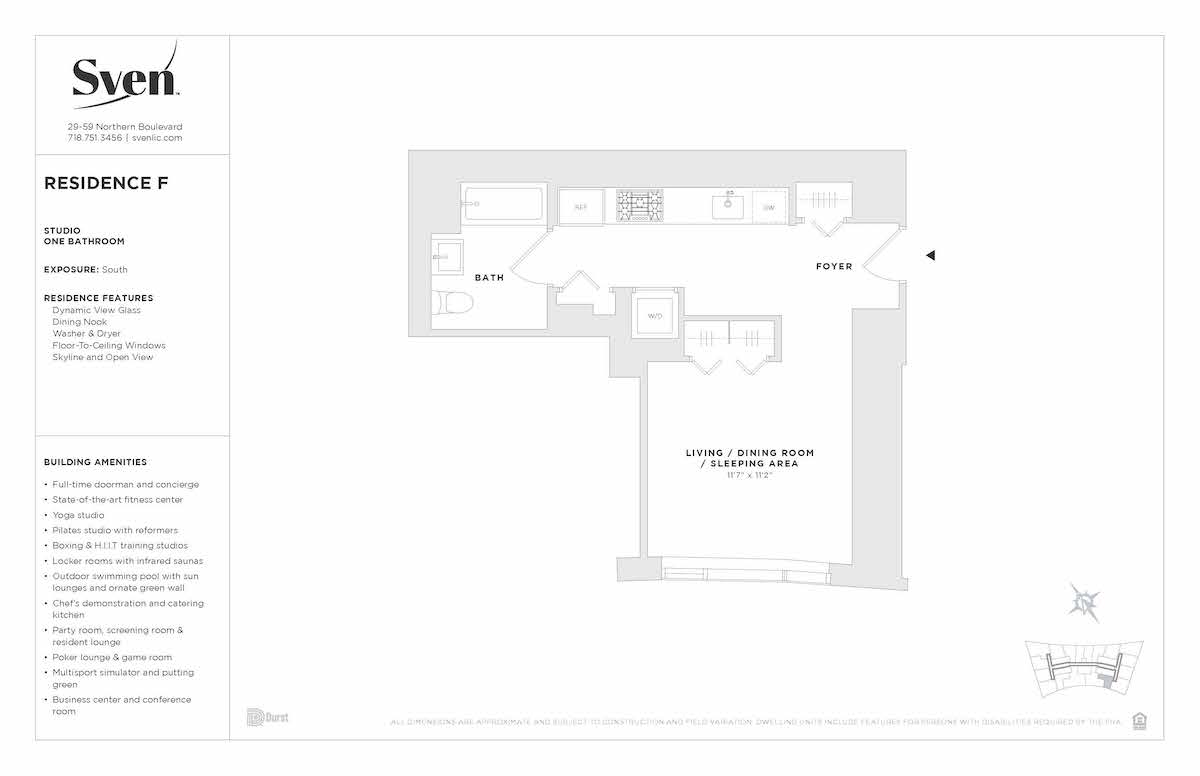 Area Around the Sven
Located about 10 minutes outside of Manhattan, the Sven is very convenient to mass transportation including the E, M, R, N, and W trains as well as buses. The area has seen a regentrification with new hotels and offices as well as some new restaurants. Art spaces and local entertainment spots are popping up throughout the area. Previously, we discussed how the area has strong industrial roots as it has only been labeled for residential use since 2001.
How to Apply for the Sven
Applicants must meet the income and household size requirements to apply.  Those who already reside in New York City will be given preference. Applications must be postmarked or submitted online by March 21, 2022.
You can read more about how to apply for an affordable housing lottery or other buildings available on Housing Connect on CitySignal.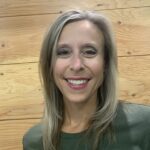 Lara Popeck has been writing for over 10 years, with a focus on business and real estate-related articles. She has a degree in Economics from Bryn Mawr College and an MBA from Montclair State University.