As monthly costs for rent and mortgage payments continue to rise, there has been quite a recent buzz around affordable housing. You may be wondering how to get into the lottery for a chance to live with lower rent costs. The affordable housing schema is an enigma for many folks, but you can benefit significantly once you understand the ins and outs. This article will walk you through the basics and hopefully shed some light on that black box of mystery.
What is NYC Housing Connect?
NYC Housing Connect (found here) is the government-sponsored online portal where you can search real estate listings and apply for housing opportunities (both to rent and to own).  
How Does It Work?
Search
: 
The first step is going to the website and searching by entering the number of people in your household and your household total income. The site will then provide you with all of the housing opportunities that you qualify to apply for. These results will include a summary, details, and map location, as well as the general status of "units still available" or "waitlist" for each listing. The summary includes information like the lottery dates, the address, the borough, and how many units are still available. By clicking on a listing, you can see further details such as: a list of amenities, who is responsible for utilities, parking and laundry details, interior and exterior photos and unit floor plans, a chart/list of available units and their respective income/household size requirements, and a map with nearby facilities like transit stops, schools, and hospitals.
Apply
: 
Now that you have browsed the housing opportunities you are eligible for; hopefully, you have found at least one or two properties to pursue further. The next step is to create an online account with NYC Housing Connect. Here, you can provide qualifying information about yourself and your household members. Be sure to update your details on the site whenever you have changes to your income or other entered data. Once your account is complete, select and apply to the properties you are most interested in. This is done by clicking "apply" on the listing. Be aware of lottery dates, and be sure to apply before your desired property lottery closes!
If you prefer to apply via paper application, you can send a request for an application to the address noted on the listing for each respective property.  
Housing Ambassadors
:
Need help with the application process? There are many housing ambassadors who are well-versed in the system and can help you navigate each step. A list of housing ambassadors and ways to contact them is found here. You can search this site by borough, language, and accessibility needs, or simply browse the general list of ambassadors.
Selection Process
:
Each application is assigned a random number. If your number is selected, you will be notified that you have been chosen in a lottery.  
The next step is to confirm your eligibility by providing necessary documentation such as proof of income for each household member, birth certificates and/or photo IDs of household members, and details about your current apartment. Required documentation is detailed in an "after you apply" checklist, available in 18 languages, the English version is here, additional languages in text and audio are here.  It is best to gather the required documents ahead of time so that you are prepared to move quickly when you are selected. As you submit your documentation, you may also be asked to undergo a credit check. You can provide a positive rental history in lieu of a credit check.  
After you have submitted documentation, you may or may not have your application approved. If your application is rejected, you can appeal within 10 days of your rejection letter postmark. Your appeal letter should include why you think you should be approved and additional supporting documents. If your appeal is not accepted, you can still file a complaint with HPD (Housing Preservation and Development) or HDC (Housing Development Corporation) within five days. 
Remember, each property application is separate, so even if you do not qualify for one, you are still in the running for all of the others you have applied for.
Lease or Purchase
:
Once you have been selected and confirmed your eligibility, facilitators will assist you in the remainder of the process, from working with developers to signing your lease or purchase to moving in. Often, you will need to move quickly once you are accepted, so be sure to check your current lease terms as you prepare for your next and more affordable home.
Key Points
There is no application fee.  

You can apply online or by mail. To apply by mail, send a request for a paper application to the address specified for the listing you are interested in. There is a different address for each listing, so make sure you submit the correct one for your desired housing location.

You can apply to more than one property simultaneously. But be sure not to apply for the same lottery twice, as you will be disqualified.

It may take up to several months for your application(s) to be processed. You can keep up with the status of your applications via your online dashboard on the site.

Two helpful tips are to start saving records to keep aware of your credit and rental history.

Section 8 vouchers can be applied to NYC Housing Connect applications. Minimal income requirements do not apply but provided voucher amounts do count towards maximum income requirements.

Asset limits do apply; this refers to bank accounts, investments, and other savings. See

here

for details.
Each property has a few "set-aside" units for residents with hearing, vision, and mobility disabilities.  These units are equipped with physical accommodations for respective access needs.

Other FAQs can be found

here

.
More and more affordable housing opportunities are springing up across the five boroughs.  You might be surprised what you can qualify for!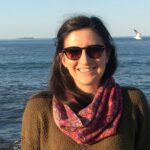 Leland is a writer and curator, passionate about the arts and real estate.  She especially wants to share clear details about the housing market so that prospective buyers and tenants can make their best-informed decisions.