We thought it would be interesting to do a follow-up on Zillow, especially since some intense critique was made in other pieces, which ostensibly were written by yours truly. In doing some other real estate-related work, I see them in search results constantly and thought perhaps they deserved a second chance. And though I went in armed with this positive attitude, I honestly am not feeling any more confidence in the company, coming out. Now, granted, it's really only been 2-3 months since they announced the end of Zillow Offers, their iBuying venture before it bankrupted them. That is not to say they're going to declare bankruptcy or anything, at least not in the near future. I'm saying, "the jury" is still out, as far as what kind of company they'll turn out to be – or whether they'll quietly disappear, as so many tech companies do. 
Zillow seems to still have quite a bit of authority when it comes to real estate information. Their platform appears professional and undaunted. Plus, they own the following other companies: 
Trulia

StreetEasy

Hotpads

Zillow Offers (still showing as a viable brand)

Zillow Closing Services

Zillow Home Loans

Zillow Rentals
The company's founder and CEO is Rich Barton, a good example of what they call a "serial entrepreneur". He has founded the following internet companies (all successful): 
Zillow Group – real estate

Expedia – travel app 

Glassdoor – job search engine and career community 

Trover – travel photography sharing site 
He is on the Board of Directors at: 
Netflix

Avva

Nextdoor

Artsy
Yes, he's a billionaire as well, and is it any wonder? Needless to say, most of these brands are successful in their own rights. It's likely that Zillow Group will, ultimately, pull through this. Still, you never know…
Although an opinion piece, Matt Levine of Bloomberg makes an astute observation. The piece basically states the fact (as told by Zillow representatives) that Zillow Offers started out with the algorithm they implemented making offers that only netted about 10% of homeowners who requested offers actually following through, as they were too low for most people. However, their Q1 report was twice as high as expected, as they were making a killing on the flips since they were buying low and selling higher than expected. Yet they admittedly tweaked the algorithm to generate higher offers in an attempt to outbid the competition – their goal was to be a "market maker", you see. Being that this was a brand new venture in a relatively new industry, Zillow's CEO and other executives had to realize that that was a "make it or break it" bet. At the time, Spencer Rascoff was the CEO that took Zillow Offers into iBuying in 2018. But Rich Barton had been standing by as executive chairman and rejoined as CEO to take the reins again in 2019. 
As brilliantly illustrated in Levine's article; if you always bid too low, you only do a few transactions, but you make a lot of money on those transactions. On the flip side (pun intended), if you always bid too high, you will do a lot of transactions and lose a lot of money on each one. But this seems so elementary, dear Watson. It does make a person wonder, was it simply greed? Megalomaniac syndrome? Or truly just a bad bet? 
As for Zillow Group itself, as an article in Seeking Alpha recently iterated, they have some work to do in proving themselves, at this point. If and when they do, I'll be happy to do an update.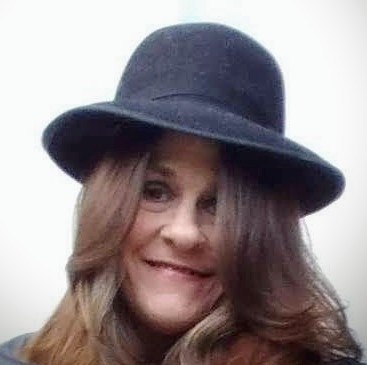 Rochelle Harris is a passionate writer originally from Phoenix, AZ. who credits her success to integrity and determination. She has a great sense of humor, loves music and her family, and writes fiction and poetry in her spare time. She is excited about the New York experience and lifestyle! Follow Rochelle on Twitter at @LinguisticAnRky or get in touch at [email protected]