The real estate industry is often on the cutting edge of technology. Now with BlockChain and the Metaverse, that is no exception. Prop-tech has had a rocky year, but with each day comes a new app, feature, or company designed to solve real estate issues experts thought could never be solved. 
But what about the future of real estate agents? In the past, the old guard have been the ones in the business for years, closing deals by subsisting on referrals. Minimal marketing is needed.  Now we've entered into a world dominated by the underdog like the TikTok entrepreneur, the Serhants, and the Eklunds who have now come from behind with the zeal and determination needed to make it in New York City as a top agent.
Everyone can agree that the future of real estate is already the present. Wait too long, and you'll have missed your opportunity. 
Bring On the Next Generation of New York Agents
There's no doubt that the real estate market in New York City this summer is shaping up to be a scorcher, and the rental market is no exception. With 62.9% of the available housing stock in the city dedicated to rentals, a city mostly recovered from the pandemic, and international borders open for students and tourists, one can expect to see the same heat in the rental market as sales. 
Steven Clair, real estate advisor for the Heydt Compass team, also known as "The Millennial Broker," has found a way to both take advantage of the impending rental rush and capture the new agent energy by expanding the team. Clair has an extensive rental portfolio of buildings and private owners and brought this to mix with broker Alex Heydt's vast reach and large platform with multi-million dollar listings. Between the two, they've set up a powerhouse machine designed to service a wide variety of New Yorkers and soon-to-be residents. Just take a look at their most recent historic listing in Greenwich Village, 29 Downing Street, the former home to Aaron Burr. This isn't exactly low-level stuff.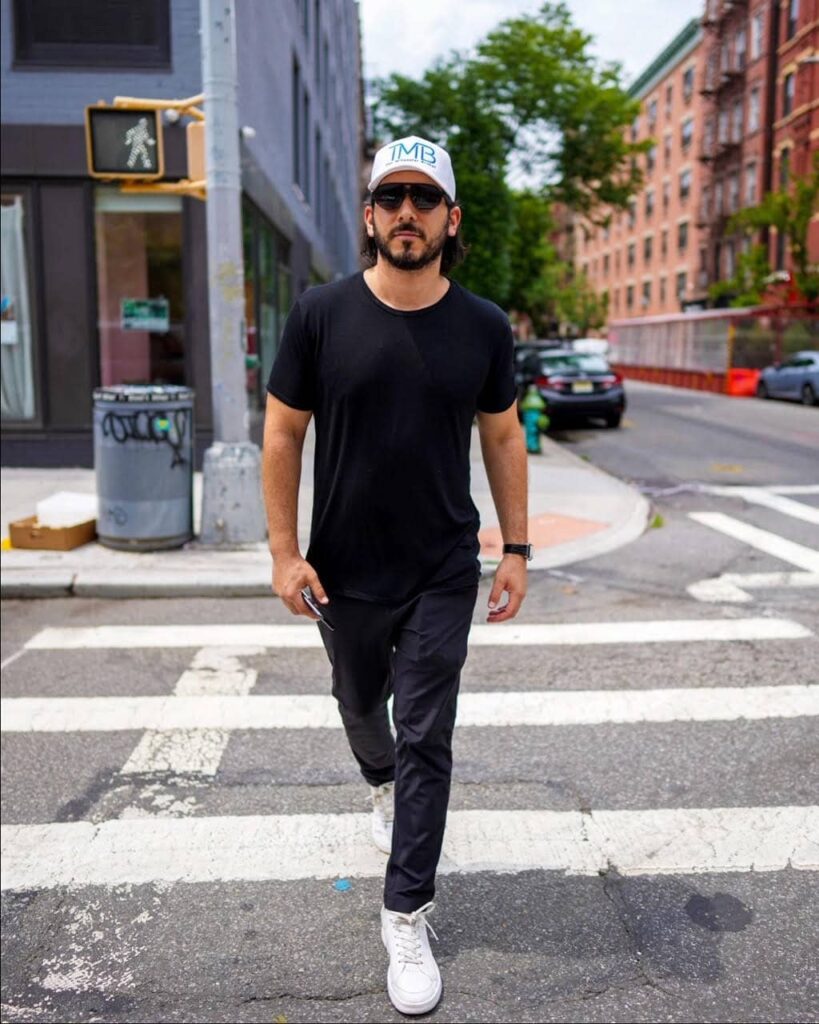 Clair has recently brought on two agents, Chris Sanchez and Andrew Arrigo, to give his team more breadth and perspective. In a world where youth can be underestimated and brushed aside due to lack of experience, Clair knows that what these agents lack in years, they make up for in drive.
A Cut Above The Rest
Both Arrigo and Sanchez shared that they were the ones who sought out working with Clair. Since many in their individual circles knew of or followed Clair on social media, they knew they wanted to get involved with the team. Getting an opportunity to pitch yourself is one thing, but proving your worth is another.
"The thing that agents need to understand is you put in the work. Overtime upon overtime. It's the experience that holds value. It's not a monetary value. It's a consistent learning experience," Clair says about the younger agents wanting to work with him. But don't misunderstand, these agents aren't working for free, they're cashing real checks. On top of dealing in rental properties, the team has Sanchez and Arrigo working on listings under a million, like ones similar to 140 W. 10th, to wet their palate and get them ready to jump in deeper.
There is no doubt that these two agents are ready to work. Arrigo's goal is to be able to do everything himself and not have someone hold his hand through the process. (If you're not familiar with the process of renting or buying a property, just know it requires endless documentation and shrewd action to even get a chance to be considered for the listing in question.) He eventually wants to move fully into sales, spread the right business to his team, and help them take over the market. 
For Chris Sanchez, the goal is less clear, but as someone who likes to try a variety of things (a true entrepreneur) and has started his own clothing brand and had a successful sneaker reselling business, he's not one to be a passive worker. "I don't give up on something unless I've killed it. I don't have it in me. You'll know when you're done," he says about his future in real estate. 
Sanchez has been attached to real estate since high school. Through Project Destined, an organization designed to teach students about investing and other professional skills in a Sharktank-esque setup, he's been pitching real estate to investors like JLo and Arod. This meant that the second he had the chance to get his real estate license, he jumped at the chance.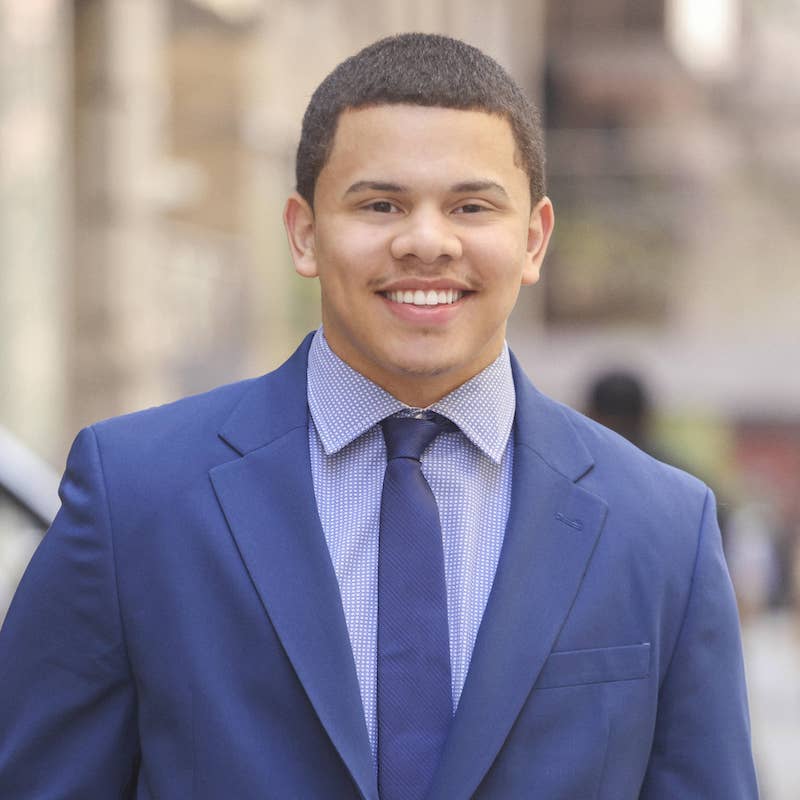 Age hasn't gotten in the way of clients wanting to work with Sanchez. In fact, it makes it easier for many of his clients to relate to him instead of an out-of-touch broker looking just to close a deal and move on. Usually, clients will remark, "that's crazy! That's dope." when finding out that he's closer in age to the iPod than the first PC. 
For Andrew Arrigo, getting started in real estate seemed like a natural progression for a career change. After working in cyber security right out of college, Andrew found himself in a walk-up studio apartment in a quickly emptying city. The pandemic cleared out the community of New York City, but Arrigo quickly found joy guiding his new neighbors through the complicated system that can be apartment searching. Everyone he met had moved from out of the city and knew no one, and for him, he thrived off of helping them in their home search, even going as far as to join them at open houses or take videos for them. Another entrepreneur, like his new teammate, Arrigo has dabbled in the e-commerce space, which made the entrepreneurial career of real estate agent the perfect fit.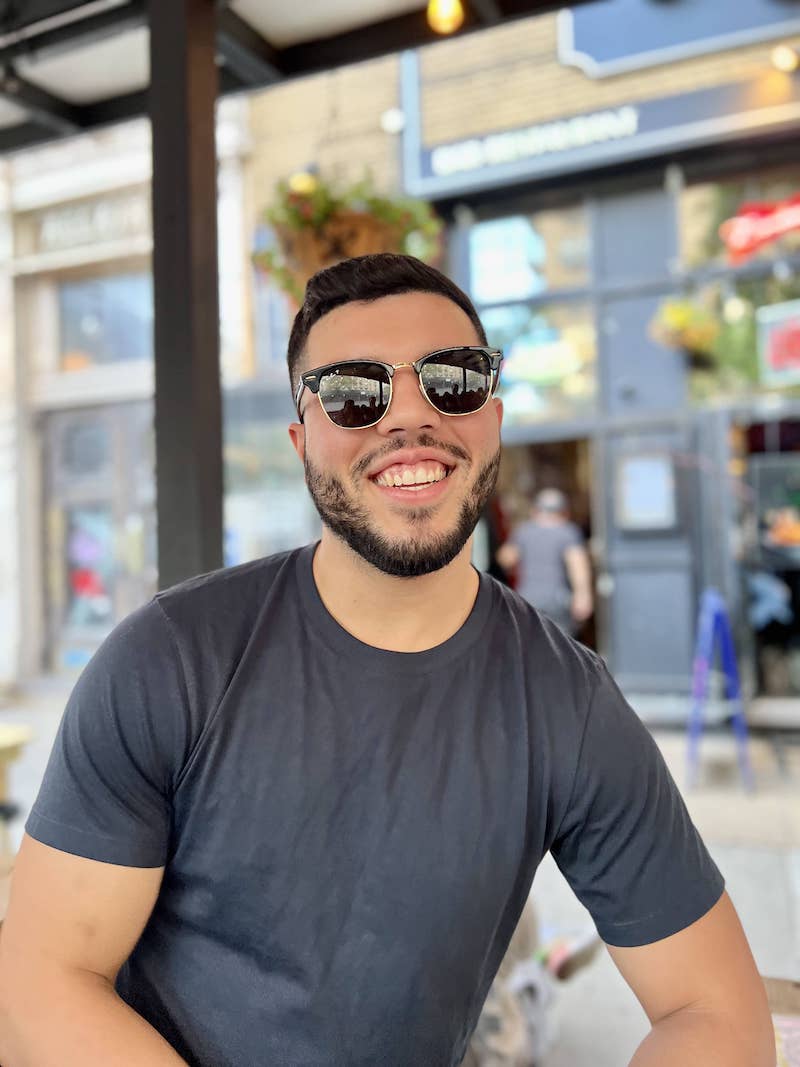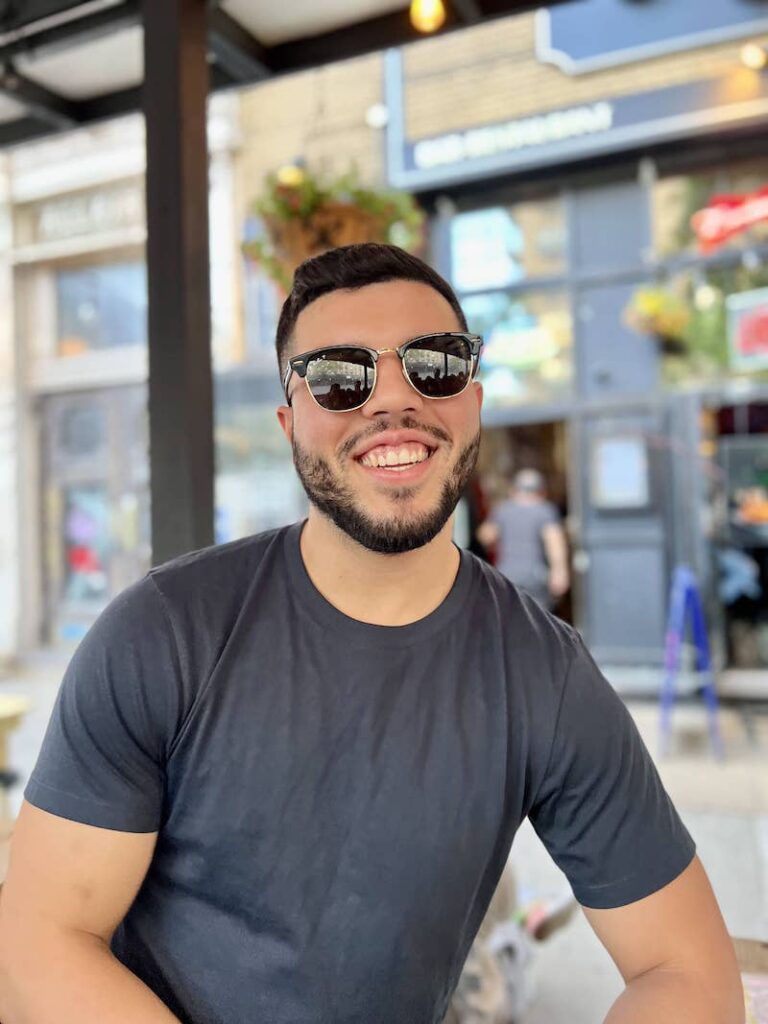 Not Just Here To Cash A Check
Most interesting when speaking with these two agents is that they are both so guarded with their accomplishments. Both required a bit of prodding, and even so, they spoke of their achievements and joy of helping others through apartment hunting in such a casual manner that it seemed they felt it is so commonplace that everyone is doing it. These two agents aren't focused on the past and how they got to where they are but are ten steps ahead thinking about their next move. In fact, one of the things that attracted Arrigo to want to work with Clair was that he is where Arrigo hopes to be in ten years, but let's be honest, it'll probably happen in less time.
Sanchez has been impressed by how Clair and the Heydt team make the clients feel like they are the center of everything. There is a transparency that is appreciated when the clients know everything about the process. They leave with a great experience. "Agents want to get you in and then leave," he says when referring to agents' desire to just cash a check and move on to the next client. Things are seamless and comfortable. The mission with the renter doesn't end with the closing. This is a "service-based business, even if they never come back, knowing we got them into a home that they love [and] seeing people's faces light up" when they find the home of their dreams.
The Renter Becomes The Buyer
Why is the approach by Clair and the Heydt Team so smart? At a recent Inman conference in NYC, prop-tech company RentSpree hosted a lunch and learn where the speakers emphasized the importance of not ignoring the rental market. "The renter becomes the buyer" was thrown around, and it couldn't ring more true. Even Arrigo sees the potential for working with the renter as an opportunity to network now, "people are still renting. They don't want to take out a mortgage." With demand in the rental market at an all-time high and inventory at a massive low, it's a tough situation "finding the clientele that is going to be able to find things they want to buy," Arrigo says.
It's no secret the current rental market is tricky to navigate. Everyone and their mother is shocked by the rates being given for lease renewals. The occurrence of buildings that offered concessions during the pandemic has drastically faded into oblivion. Places like 88 Leonard Street, which offered 4 months of free rent previously, now have 1 beds for $5,500 with no sweet deals in sight. In Brooklyn, the landlord concessions fell to its second-lowest level in four and a half years, and in Queens, it was the second-lowest in five and a half years, according to Douglas Elliman. The neighborhoods like Greenwich Village, NoLita, SoHo, West Village, and NoHo that are currently seeing a massive jump in renter interest are also the ones that saw the biggest migration and vacancies in Q1 2021 during the pandemic, according to the RentHop Q4 2021 rental report. 
Many people are being priced out of buying as interest rates are at the highest they've been since 2009. To put it into perspective, a two percent rate increase for a $300,000 home (not that there are really any of those in Manhattan) can increase monthly mortgage payments by more than $500. So while the renter is being cast aside by many agents, thinking about the future and branding as the client's agent is important to ensure that a lead for a renter in the present turns into a multi-million dollar closing in the future. This is how industry domination occurs.
In 2021, 156,000 people in the US got their real estate licenses, and with only 1 in 10 agents succeeding in the industry, the competition is cutthroat. Thousands of people work as real estate agents in the city, and as Arrigo says, "as nice as everyone may seem, they are all working against each other." This means branding is so important to stand out and make yourself known. There are many fish in the sea, but there are even more brokers in New York City. 
Looking Ahead With The Team
Branding is a strong part of the Heydt team, especially where Steven Clair, "The Millennial Broker," is involved. While both Arrigo and Sanchez are still working on their own personal brand, it's hard to ignore the fact that they're creating a name for themselves and their team as being altruistic and client-driven.
Of course, to get the full benefit of their expertise, you will have to work with them, but for now, keep in mind this advice regarding the current New York City rental market that's all demand and little inventory.
"People coming into New York think they can have everything but realize they can't. Everything is give or take," Sanchez says. This means if you're dreaming of a spacious apartment in Tribeca with a washer and dryer, doorman, and fitness center, for under three grand and rent-stabilized, you'll need to curb your expectations. 
He also shares that if you're looking for a place to start your search, go internal and consider "what do you like in your community? Try to replicate that." And if all else fails and you're still not finding a place that suits you, go uptown. 
Alda is a mom, Brooklynite, and real estate lover. In her free time, she cruises real estate listings to dream of a perfectly attainable several million-dollar brownstone, much to her husband's annoyance. Alda is also convinced she knows everything there is to know about New York City, based solely on consistent people-watching and eavesdropping. Mrs. Burrows would be an amazing trivia partner but instead chooses to write about all the random stuff she knows.