New York City is full of great and varied artists, who make their mark by changing the city and the world around them. Whether it's painting, theater, graffiti, sculpture, or any other art under the sun, New York is the place to make a name for yourself and for your craft. Today we celebrate those magnificent artists who keep New York at the forefront of expression and culture. These names are well known in all their circles and are hailed for their innovation and how they make people think and feel on a daily basis.
NYC Graffiti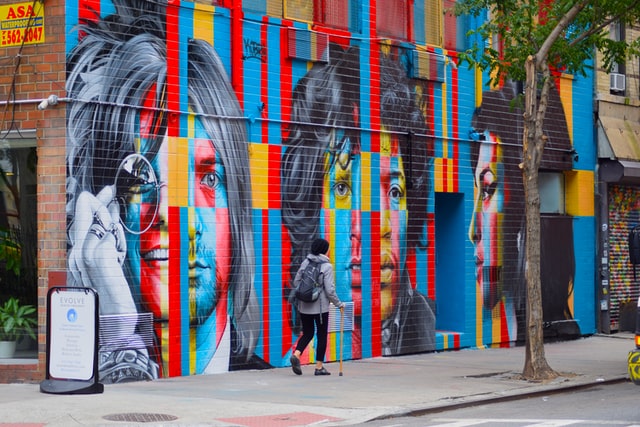 Eduardo Kobra: This Brazilian artist has several murals in NYC that are bright, colorful, and celebrate street art, advocating for it as a legitimate medium. His work often features prominent figures in the artistic community, like his mural on 366 Park Place featuring Mexican artist Frida Kahlo, or his mural at 147 Bedford Avenue featuring both Andy Warhol and Basquiat. The latter has the icons wearing boxing gloves, and features the hashtag "Fight For Street Art." Kobra's work expands outside of the city as well, but his murals on the walls of NYC buildings are iconic, even if you don't know his name.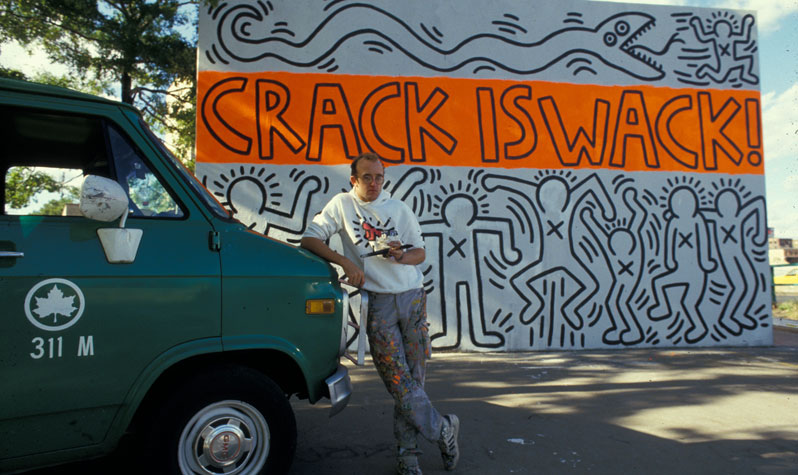 Keith Haring: A vocal AIDS activist who was tragically lost in the 1990's, Keith Haring used his art to advocate for his, and every community's, continued fight against HIV. His mural on 128th Street, Crack is Wack, is part of his larger commitment to improving communities and society. Holding governments accountable for their roles in human suffering, he was also a staunch advocate for ending apartied and practicing safe sex. As political of an artist as they come, his memory lives strong in his murals, as well as in the hearts of the communities he fought for.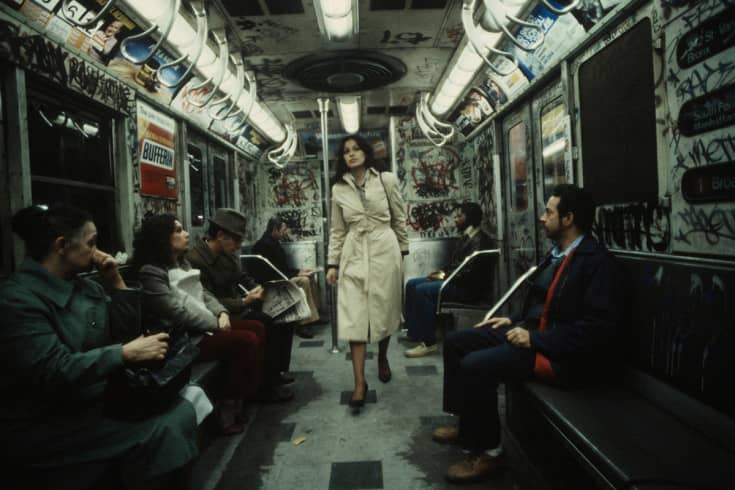 Zephyr: Also known as Andrew Witten, Zephyr was one of the most influential graffiti artists of all time, and New York City is lucky to call him its own. His artistic work began as a teenager when he rebelled against the MTA by tagging subway cars. He wanted to make a statement that public transit belonged to the people, and that statement was heard by graffiti artists everywhere. Zephyr eventually became a household name, and soon brought his works to art galleries, where classic images from the 70's and 80's were sold at high prices. Today he has wall tags all around the world, including some in Japan, Spain, France, and of course, right here in the Big Apple.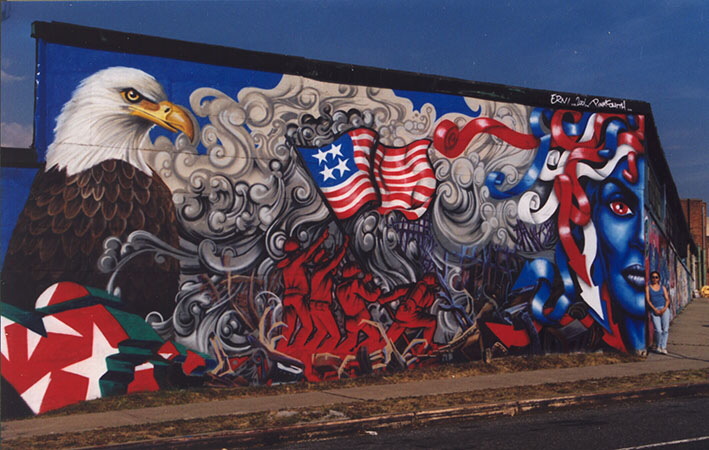 Lady Pink: In 1979, a young Sandra Fabara lost her boyfriend, and her grief was unimaginable. She chose to turn that grief into artistic expression, and now NYC is decorated by the stunning, eclectic works of Lady Pink. Her murals are poignant and bright, bringing a touch of flair to any street they reside in. Some of her most famous works include her 9/11 memorial in Sunnyside, Queens, her Lady Liberty mural which is also in Queens, and the numerous murals of the Wellington Court Art Project. Today, she and her husband still make joint works and influence young artists.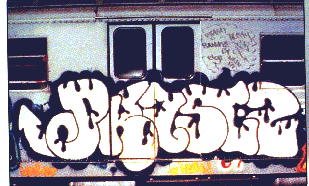 Phase 2: Michael Lawrence Marrow, also known as Lonny Wood and Phase 2, is credited for inventing the "bubble letter" style of graffiti. Starting his work in the 1970's, his tags could be found all over the city, especially on the subway. His work was so influential that he became the art director for The International Get Hip Times, a small publication all about graffiti culture. His works can still be seen in neighborhoods like Washington Heights. Sadly, he passed in 2019, but his work lives on in galleries, as well as buildings and train stations around the city.
Architects in NYC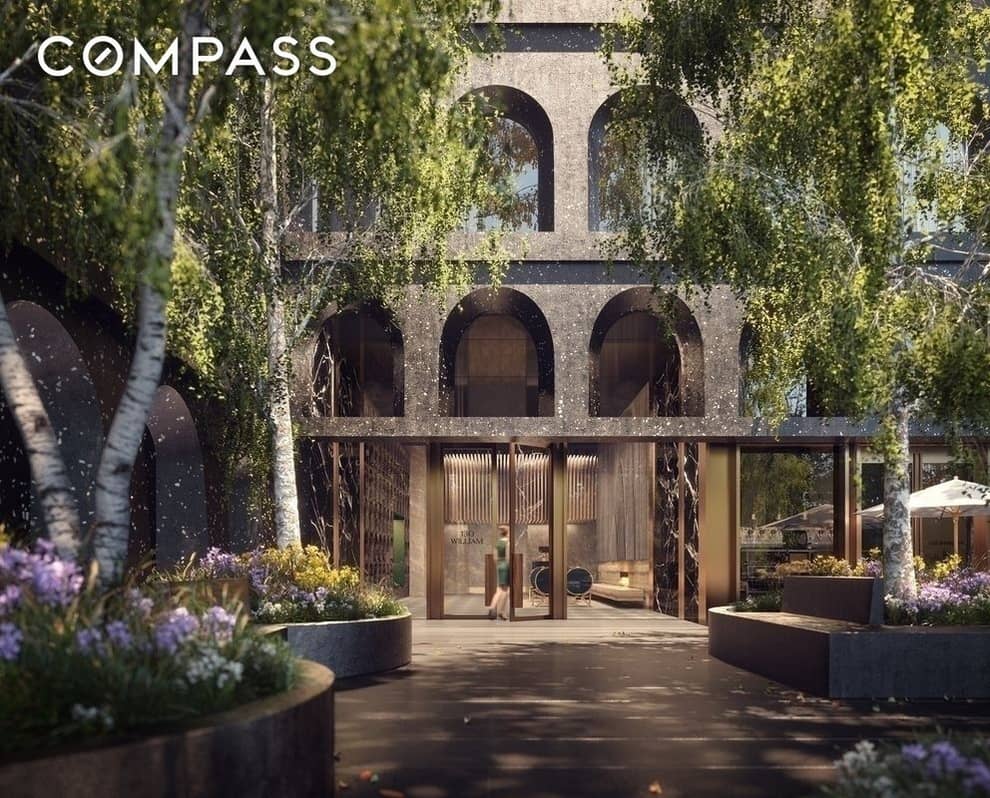 David Adjaye: Originally from London, and operating a second office from there as well, David Adjaye is a visionary who has contributed to the New York City skyline with pieces like 130 William, a highrise that's wildly unique while also matching the surrounding neighborhood, and the Sugar Hill Mixed-Use Development, a commercial and residential building in Harlem. His work is always striking, yet subtle, making a statement with unique angles and coloring not seen in much of the city's backdrops. He's young too, so expect much more from him.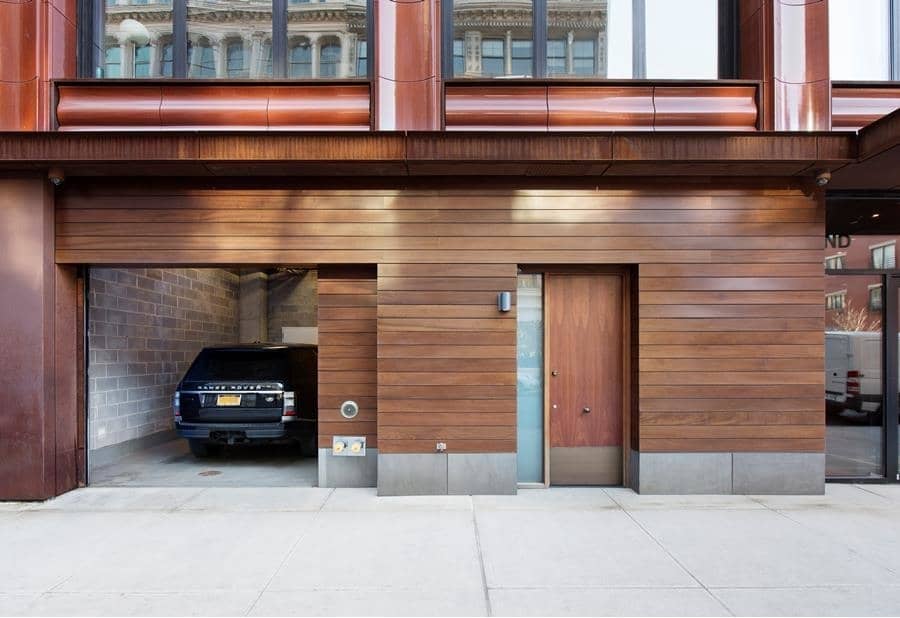 Annabelle Selldorf: Known for subtlety and elegance, Selldorf is a master of turning older buildings into new, energy-efficient marvels. She turned a former nightclub into the Hauser & Wirth Gallery to name one example. She is also known for her stunning structures that are, again, energy-efficient. Some of her finest work includes 347 Bowery and 10 Bond Street. She often uses recycled materials to build her structures too, going the extra mile for her environmentally sound practices. Her style matches the aesthetics of the neighborhood she's in, and her attention to detail is almost unrivaled.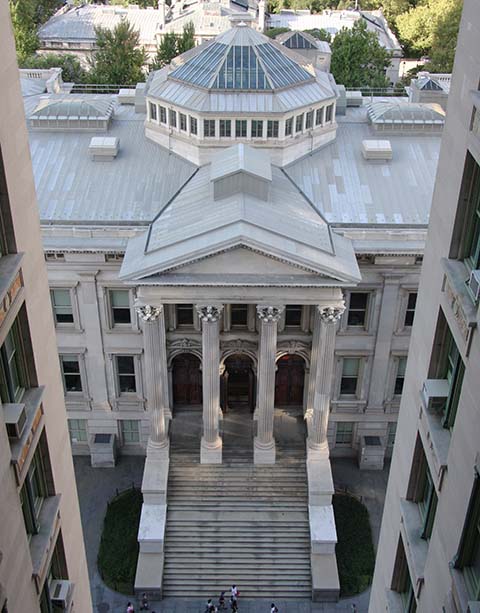 Leopold Eidlitz: Born in 1823 in Prague, Eidlitz came to New York in 1843 and began to shape much of the city in his image. Though many of his buildings have been destroyed, like the original Brooklyn Academy of Music on Montague street in Brooklyn, much of his works still stand today. He is responsible for a number of religious buildings like St. Peter's Church in The Bronx and St. Geroge's Episcipol Church in Stuyvesant Square. His most famous NYC contribution is the Tweed Courthouse at 52 Chambers Street. These major statements about the city have left a lasting impression that has inspired architects for generations.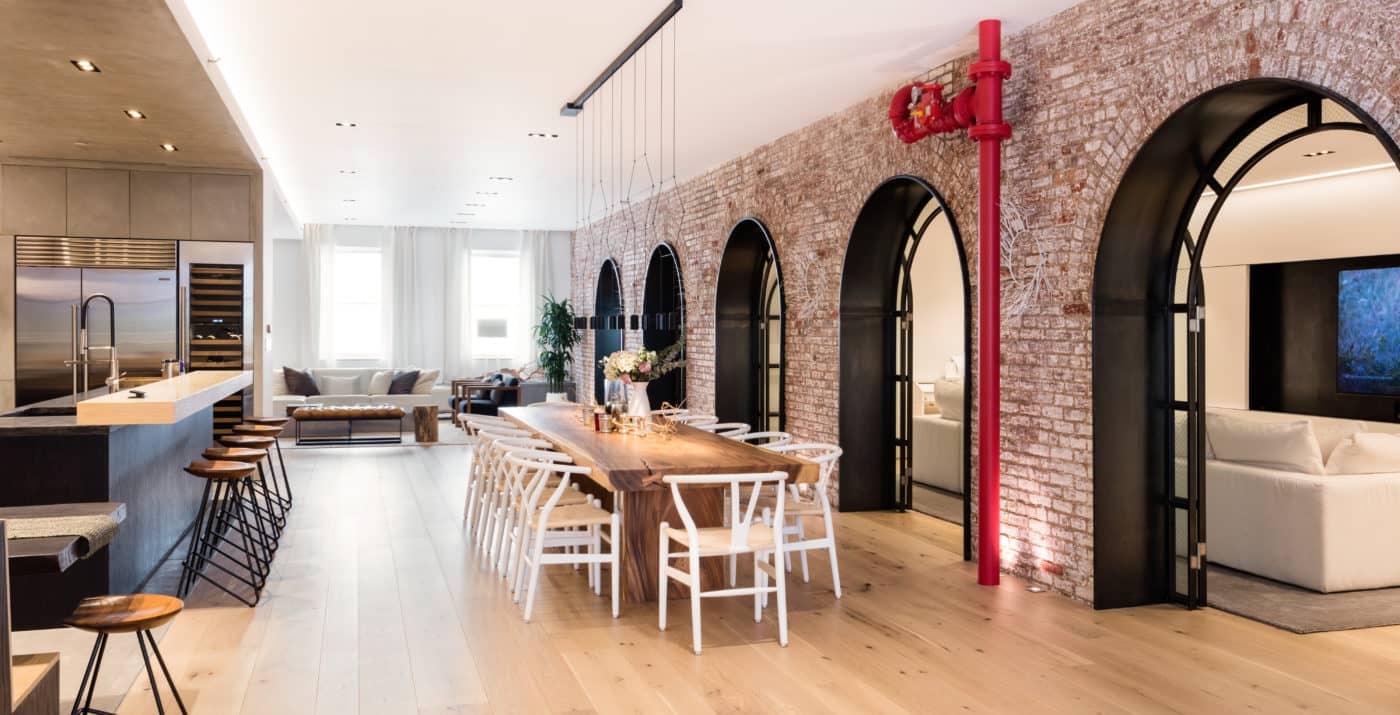 RAAD Studios: Founded by James Ramsey and Dan Barasch, these innovative architects are changing the way New Yorkers live. One of their most exciting projects is The Low Line, an underground park that's lit, and powered, by solar panels sticking out of an abandoned train terminal. Their other works, like 40 Riverside Drive and a unit within 440 Riverside Drive, also play with light and texture, creating unique spaces without disrupting the flow of the neighborhoods they reside in. RAAD is definitely a firm to look out for.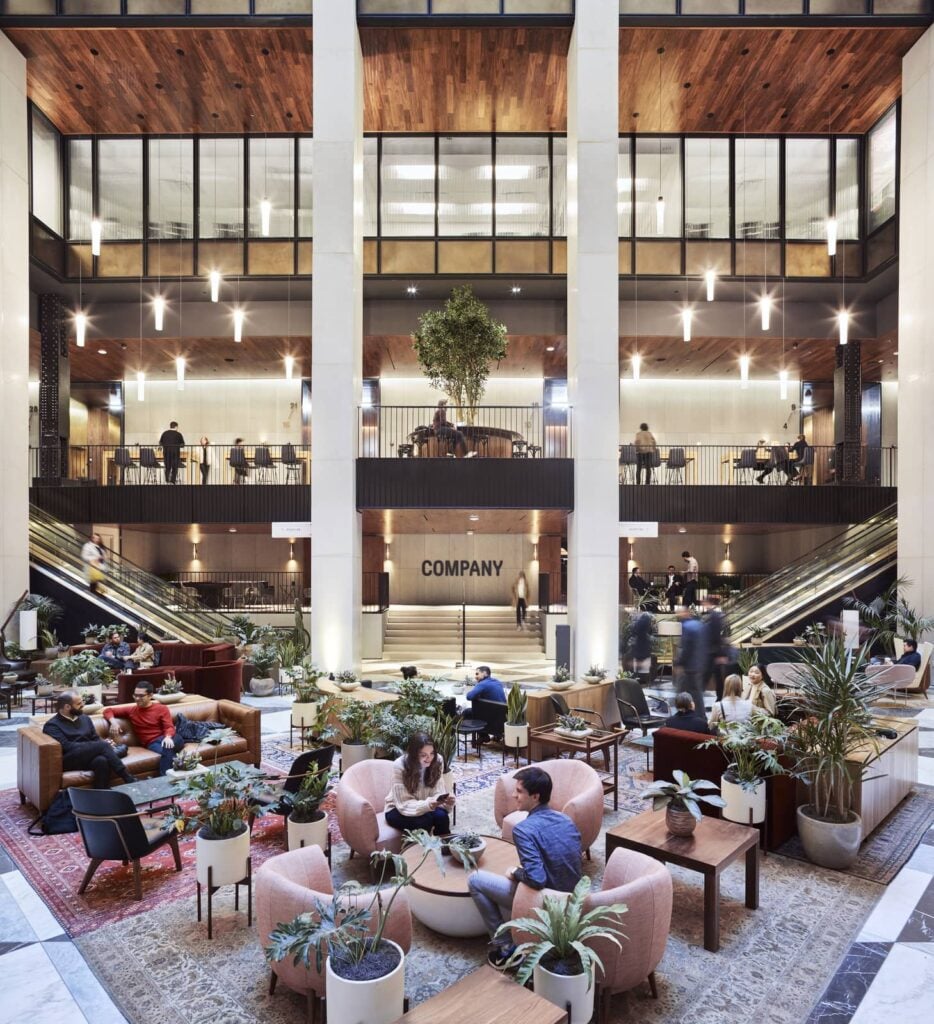 SHoP Architects: Responsible for the Barclays Center, SHoP is a major player in the NYC architecture game. They've added some major towers to the skyline like 335 Madison Avenue, The Brooklyn Tower, and American Copper. SHoP Architects like to dive headfirst into projects and create fully unique buildings. They are a jack of all trades, never sticking to one style or method. Their innovative practices have netted them multiple awards and honors. They are truly the peak of New York architecture, and we aren't just saying that because of their tall towers.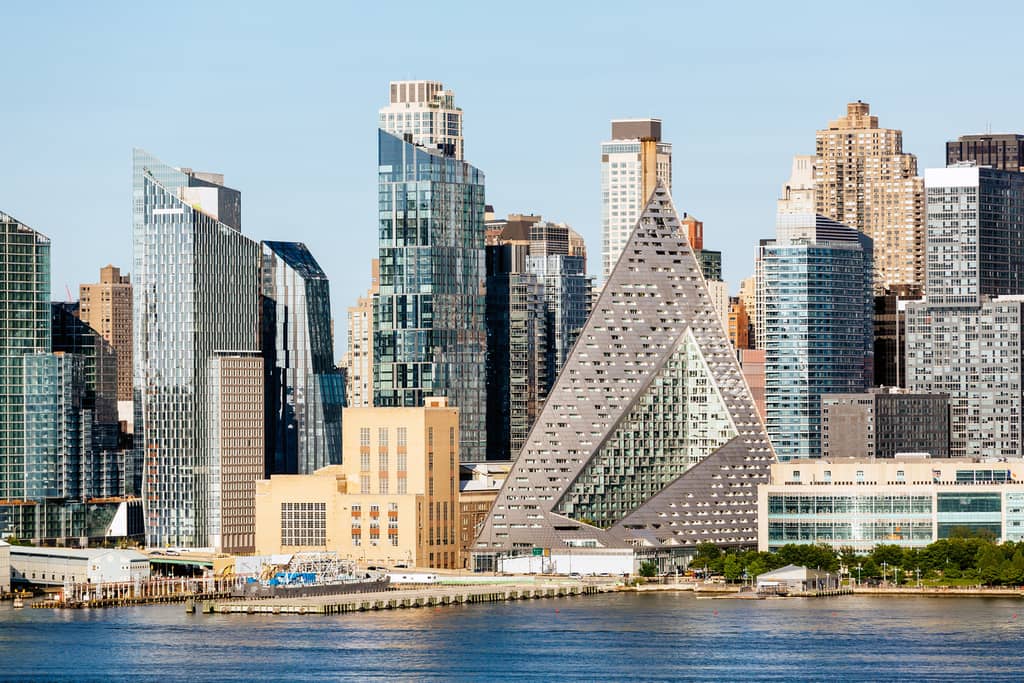 Bjarke Ingels: With headquarters in Copenhagen and NYC, Ingles has made a name for himself, at a young age, in the NYC architecture world. Responsible for VIA 57 West, Ingel is getting New York to rethink how people live in the city. The pyramid-shaped building is full of happy residents, and still has plenty of natural lighting, great views, and pristine amenities. This is the style he's aiming for in his new project, The XI in Chelsea. He's also been involved in the climate architecture of the city. His project, The Big U, is part of the Lower Manhattan Coastal Resiliency Project and would create inlets so small, controlled floods would replace big, not at all controlled floods.
Famous Sculptors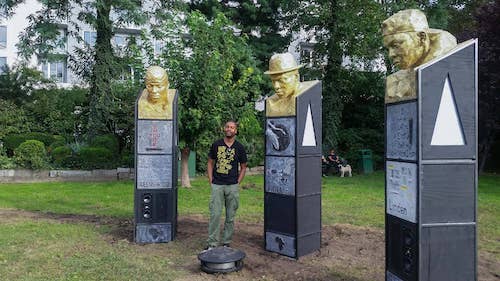 Sherwin Banfield: Born in Trinidad, but raised in Queens, Banfield's sculptures can be found all over the world. Many of his works are featured prominently in parks around NYC. His work, A Cypher in Queens, depicts three lost Queens Hip Hop artists, Jam Master Jay, Phife Dawg, and Prodigy in the Socrates Sculpture Park. They gather in a circle, each with sound coming from the sculptures, and one can be surrounded by amazing sound and design all at once. His other sculptures capture similar ideas and themes, though each one is unique, providing parks with a visual story.
Jim Rennert: This artist is all about capturing the human experience, especially the more mundane experiences we go through on a daily basis. That's why Rennert's work is so universally recognized as great. With more than five sculptures in New York City, his current piece is a temporary display outside of Grand Central Station. It showcases three, six-foot-tall sculptures all experiencing a different aspect of the workday. It's subtle, yet powerful, as the struggle to just make it through the day is displayed right outside a massive transport hub. But Rennert is all about making big statements.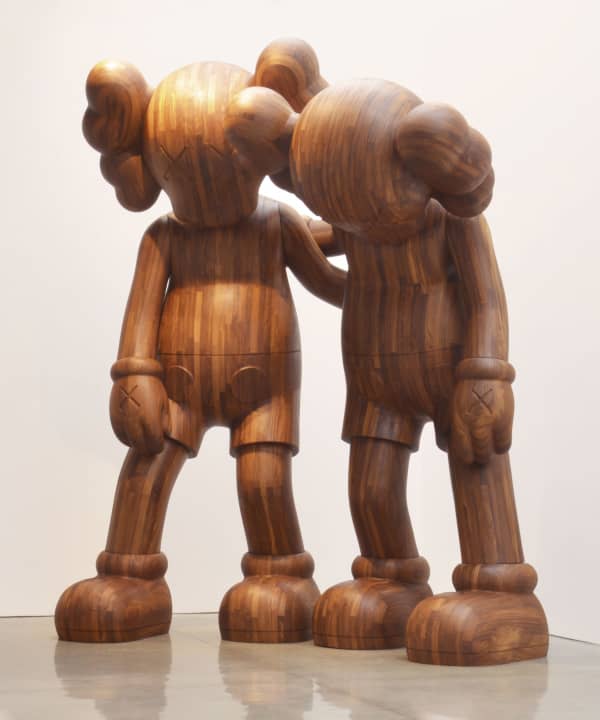 Kaws: Brian Donnelly is an artist and sculptor whose large, cartoonish sculptors and paintings have found their way to every corner of the globe. By appropriating characters like Spongebob and Mickey Mouse, Kaws provides a striking juxtaposition to the antics of most children's cartoons. These sculptures can be seen in places like the Brooklyn Museum, which features his work Along the Way. The piece shows two, large wooden figures who seem to be supporting each other through a very difficult time.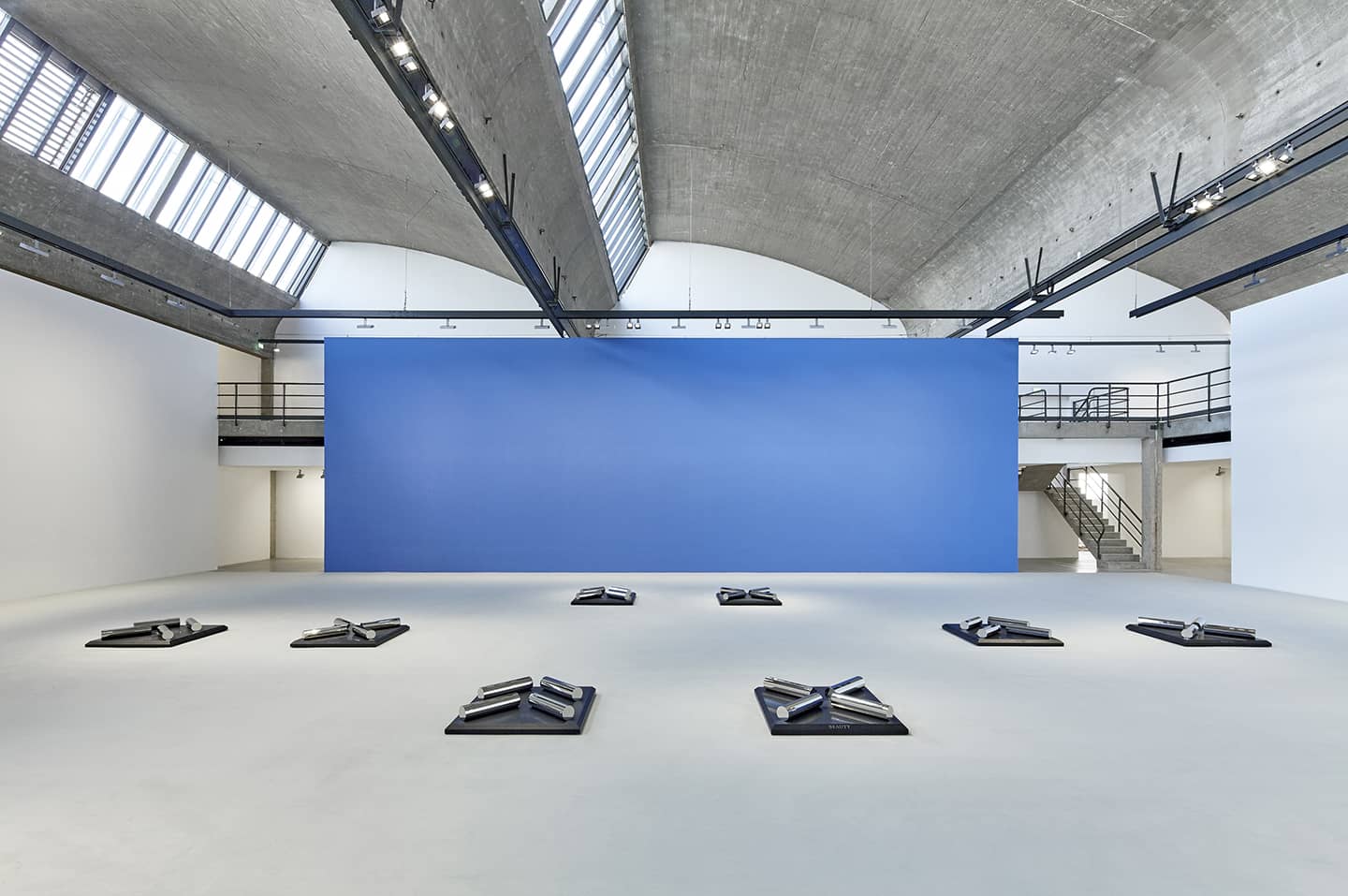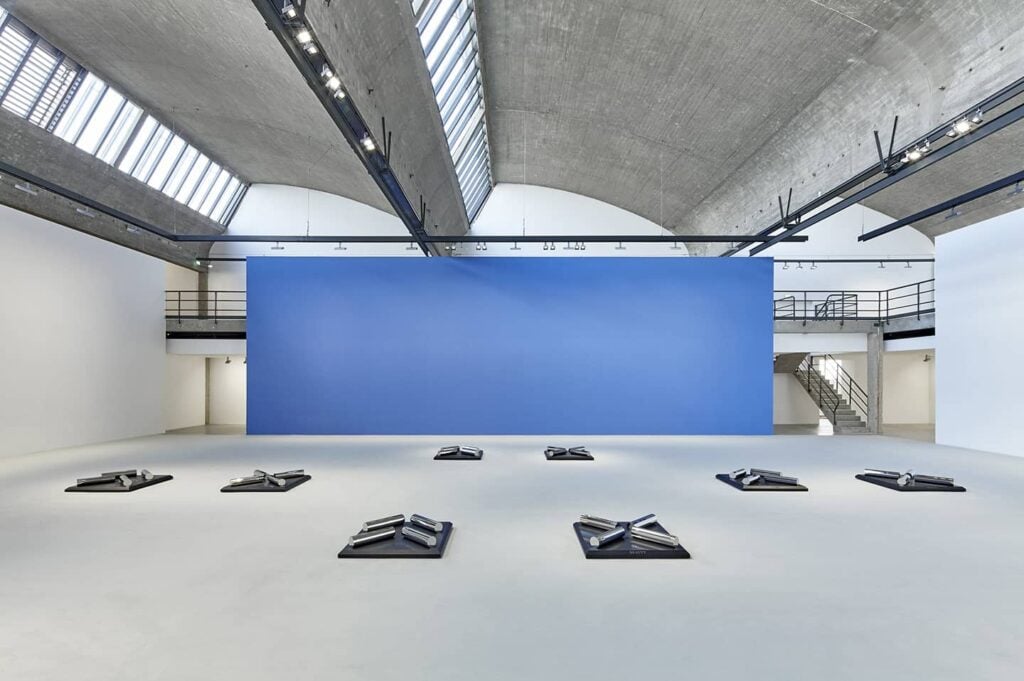 Walter De Maria: Walter De Maria worked his entire professional life in NYC, and his work is still often featured in exhibitions to this day. While working in the city, he focused on basic shapes fitting in symmetrical patterns based on geometric sequences. You can step even an inch to your left and experience one of his pieces in a completely different way. His sculpture, Truth and Beauty, for example, feature seven sculptures each with four identical rods. Each of the seven sculptures is different, yet the same, and can show the audience the possibilities of working with a set space.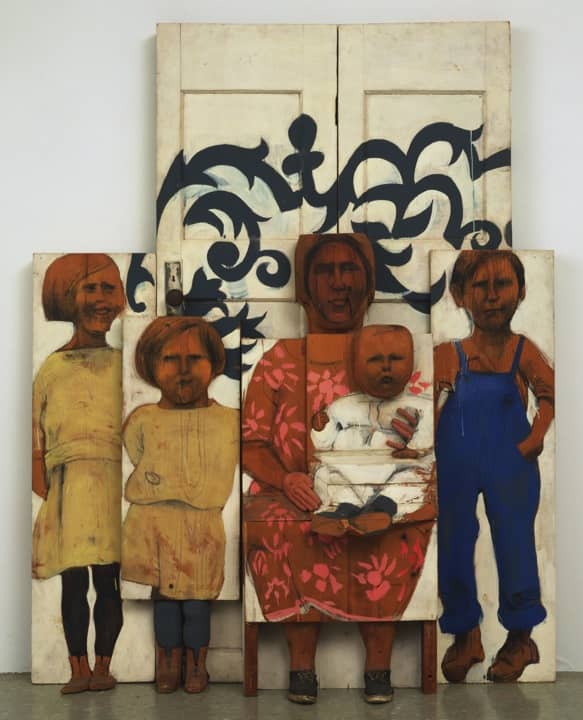 Marisol Escobar: Escobar was born in France and came to the United States in 1949. Inspired by the likes of Andy Warhol, who became a close friend of hers, she began creating three-dimensional portraits of people she'd see in photographs. Escobar invoked the voice of feminism in her work, portraying how the male gaze and society affected her, as well as women everywhere. Sadly, she fell into obscurity after the 1970's, but her works began receiving recognition again in the late 1990's. Now her works can be seen in the MoMA and the Met, forever appreciated by the city that inspired her creations.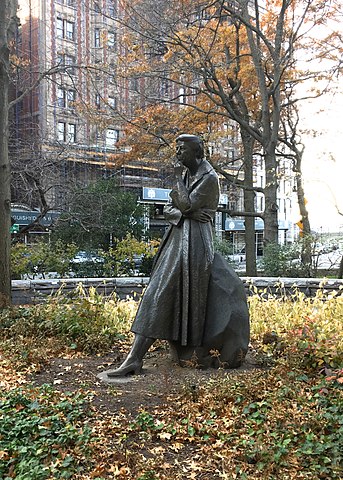 Penelope Jencks: Though she's worked in Massachusetts for most of her career, Jencks made a memorable contribution to New York City in the 1990's. Her sculpture of Elenor Roosevelt in Riverside Park is the first government monument dedicated to a First Lady of the United States. Hillary Clinton even gave the keynote speech when the sculpture was unveiled. Jencks often erected statues of the women who made America what it is today. A celebration of women and the nation, her works are meant to honor the works that keep this nation thriving.
Famous Writers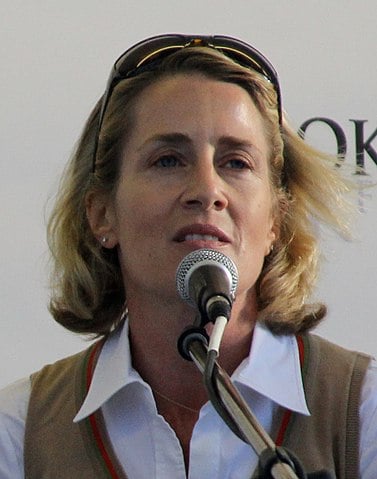 Cecily von Zieger: Born and raised in Brooklyn, Zieger is a master of New York iconography, and not in the usual ways. For example, her book Cobble Hill, a story of four families living in Cobble Hill, makes the neighborhood itself an icon, rather than glorifying just one building. Though brownstones and the Cobble Hill Historic District are very well defined in this book. New York is, after all, more than its big flashy skyscrapers. It's about families trying to live in peace, in their calm, historic neighborhoods, and Zieger knows that.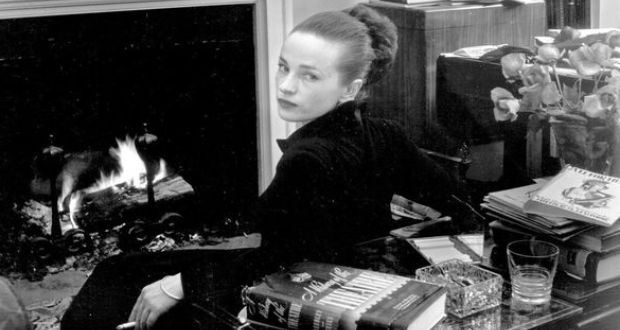 Maeve Brennan: Born in Ireland, but spending most of her life in the Big Apple, Brennan captured the essence of the city, and her people, in a series of essays that have been collected into a book, The Long-Winded Lady. She often wrote about the life of the poor in Manhattan, her favorite borough to write about. She also described the middle and upper classes in satirical fashions that were often met with harsh criticism. However, she managed to capture an essence of the city that most media failed to glamorize, the people who actually kept it running. It wasn't glorious or glamorous, but it was honest.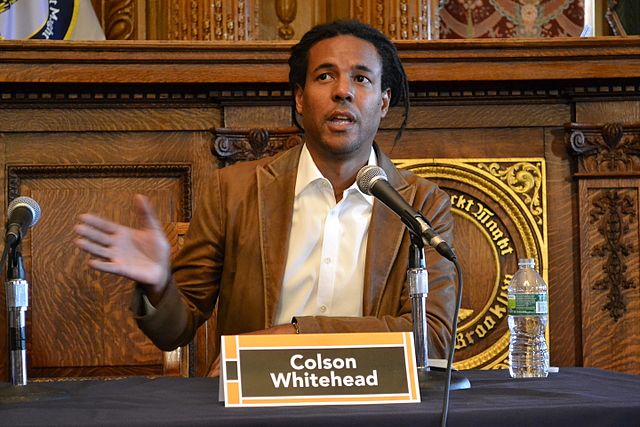 Colson Whitehead: Whitehead is one of NYC's most esteemed novelists, and is highly decorated. His newest book, Harlem Shuffle, is a New York Times Bestseller and discusses crime in the Big Apple. Other works of his are reflections on the city that shaped who he is today, as well as the ways the city shapes those around him. Though his works might be fictional, they always have a mountain of truth that is impossible to miss. Check out books like The Underground Railroad, The Nickel Boys, and The Colossus of New York. His entire body of work is brilliant and will leave you wanting more.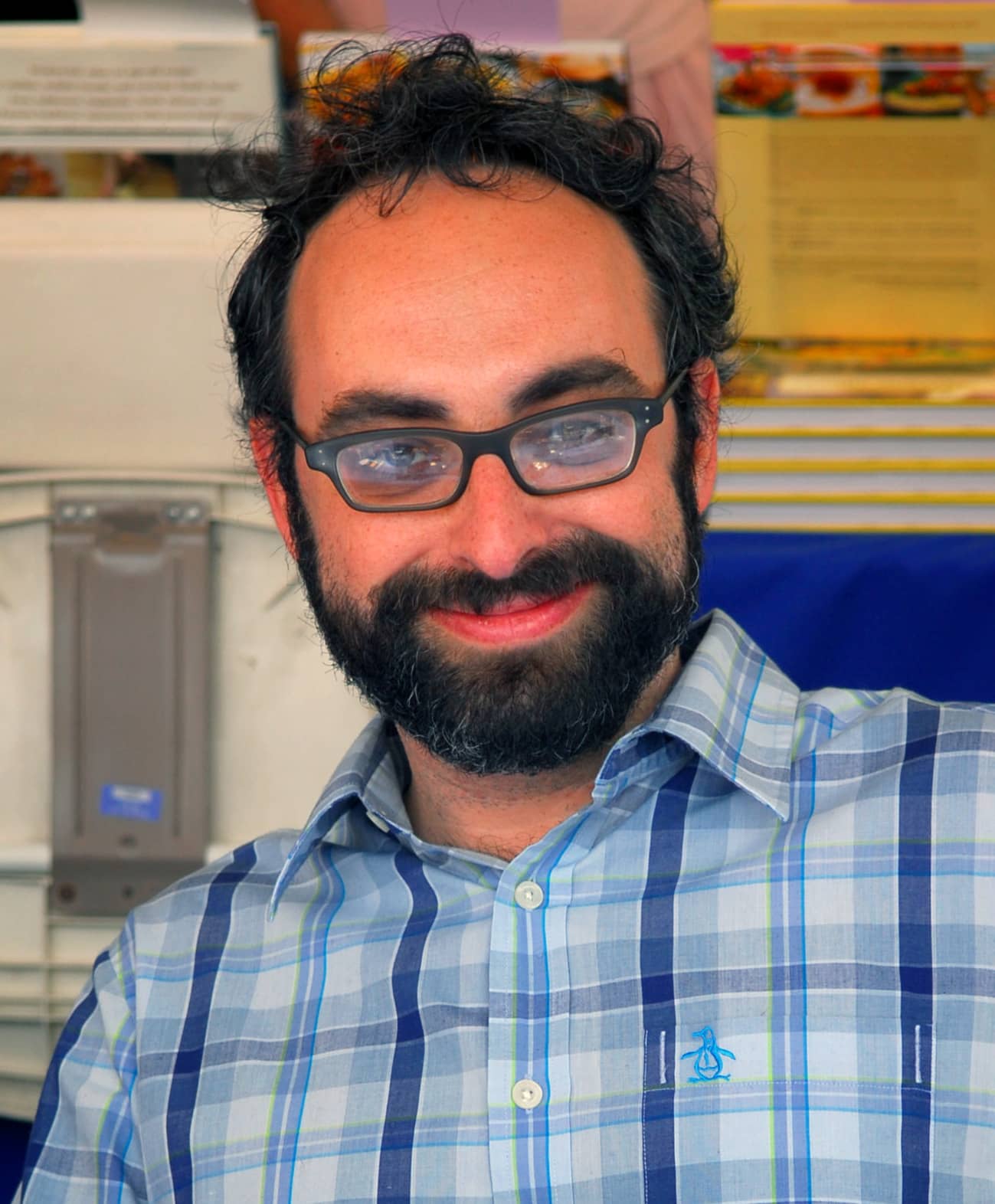 Gary Shteyngart: A satirist who was born in Russia, Shteyngart made a name for himself by doing what needs to be done in NYC: Sending his manuscripts to strangers. He received an MFA in Creative Writing from Hunter University after sending part of his first novel to a professor at the school. From there, the man continued to write and network, using his knowledge as a city dweller and goofball to win awards and sell books like The Russian Debutante's Handbook and Super Sad True Love Story. He currently teaches at Columbia University, raising the next generation of great New York Artists.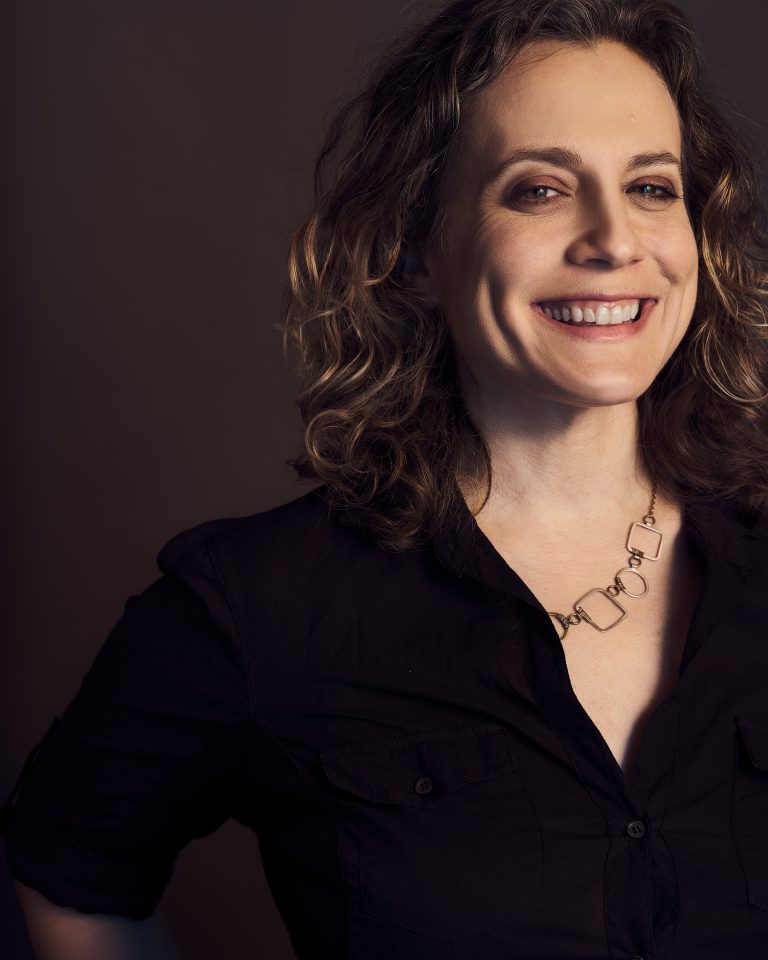 Amy Sohn: This Brooklyn-based author is a game-changer in New York City, largely due to her role in the production of the Sex and the City companion guide: Sex and the City: Kiss and Tell. Her novels include Run, Catch, Kiss and Prospect Park West, both of which are heavily inspired by romance and adventure in the city of dreams. Sohn's writing is evocative, romantic, and usually features the city, almost, as an additional character. She recently has branched out into nonfiction as well, so she can really do it all.
---
New York City is ideal for art because of its versatility. You can celebrate it, critique it, try to fix it, or just observe the fast pace it goes in. The options are endless in a city so large and iconic. It's no wonder, then, why so many artists choose to come here. They want to experience the city and thrive off the ideas that simply going for a walk in Midtown can provide them. In return, New York celebrates its artists, even when those artists are saying the city needs to improve. It's a mutual understanding and respect between artist and muse. This is why New York City is fine with being used as a canvas. Because art can invoke change.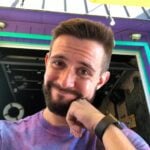 Russell is a writer and comic based in New York City. His plays have been featured at Penn State's Cultural Conversation's Festival, The NYC Thespis Festival, and Imaginarium's Inaugural Theater Festival. Follow him on TikTok and Instagram @pooleparty528