In 2021 a record number of Americans became real estate agents. According to the National Association of Realtors, more than 156,000 people got their real estate license from 2020 to 2021—a 60% increase over two years prior. 
From single parents looking for more flexibility in their work schedules, to burnt out healthcare workers exploring new careers, the real estate industry has managed to attract a plethora of workers while almost every other industry has struggled to retain talent. 
Despite its widespread appeal, being a successful real estate agent isn't as easy as it's made out to be. As few as 10% of new real estate agents are expected to make a full-time living selling homes in the current market. 
Why Real Estate?
As a commission-based industry with low barriers to entry, the desire to join real estate is understandably high. The pandemic ushered in record high home prices, peaking the interest of aspiring agents across the country. Median home prices are up 13.7% from a year ago, with the average home selling for $408,000. 
Although agents are not salaried they are entitled to a 2-3% commission on the total price of the home sale when representing either buyer or seller. High earning potential, work autonomy, and time flexibility are key selling points for agents new to the industry. It's no wonder why the top job-related search on Google in 2021 was "how to become a real estate agent."
Getting started in the profession is relatively simple. Training takes about two to three months, can be self-taught, and only costs a couple hundred dollars. Ease of entry has motivated thousands of real estate agents to join the profession much before the pandemic came about.
Real Estate Has Always Been Alluring
The number of agents active in the real estate industry tends to go up when the market is booming. In the two years leading up to the market collapse of 2007, more than 250,000 people became agents. When the market took a nose dive in 2008, the amount of real estate agents in the US went down by more than 10%, according to the Realtor's Association. 
Like any industry, professionals tend to make an entrance when they see an opportunity. However, this time in particular there may not be as much "opportunity" to go around. 
In December of 2021, there were only 910,000 homes on the market. That's 14% less than the year prior. In that same month, the Realtor's association welcomed a record high number of agents—1.5 million to be exact. With more agents than homes to sell in the U.S., competition among realtors can be relentless. 
It's worth noting that sky-high home prices aren't the only factor influencing people to become agents. After being forced to work from home, or in many cases not work at all, people outside of the industry began wondering what a career in real estate could look like. 
Offering a multitude of work-related benefits, such as the ability to "be your own boss" and make your own schedule, it's an attractive field to join for professionals across all industries. 
How Accurate is that Appeal?
Finances
Making a sustainable living as a real estate agent is often harder than people imagine. As few as 1 in 10 agents stay in the industry long enough to make a full-time living selling homes. Few brokerages offer realtors base pay, meaning an agent's monthly income is entirely commission-based. Should there be a slow month for the brokerage, agents don't get paid. 
When realtors do get paid, it's not the entire 2-3% commission that is frequently discussed. Marketing and brokerage fees eat into agents' commissions, as do income taxes. The real percent commission a realtor receives depends on how many ways that commission is split. 
Realtors also don't get paid right after closing. After a sale goes through, agents and brokers have to wait anywhere between 30 to 60 days to receive payment. Given these financial implications, making money as a real estate agent isn't always as straightforward as new agents believe. 
Work Autonomy 
Another major appeal to becoming a real estate agent is being able to set your own hours. For those trying to escape the 9-5, this is especially enticing. However, the daily life of a realtor is often not the same as a typical freelancer or contract worker. 
Agents operate under the guidance of a brokerage. The only way you can go off on your own as an agent is to become a broker yourself. In order to qualify as a broker, you need to put in a certain amount of time as an agent. 
Although agents have more dominion over their work schedule than a typical office worker, they still technically work under someone else (their broker), and have to accommodate multiple schedules (their clients). Take this into consideration when deciding whether or not the work autonomy offered to realtors is for you. 
Government Interference
A third point to consider before becoming an agent is the Department of Justice's recent move to ban commissions. In an attempt to crack down on the National Association of Realtors anti-competitive practices, the Biden Administration served the Association a civil subpoena requesting they reevaluate fixed commissions. 
As the median price of homes sold in the U.S. continues to rise nearly 40% over the past decade, homeownership has become increasingly elusive for first-time home buyers. In response, the government is attempting to limit agent commissions to level the playing field for consumers. 
Future Outlook for Aspiring Real Estate Agents
If your heart is set on becoming a realtor in 2022, don't be discouraged by the points mentioned above. You can still pursue a successful career as an agent by maintaining an awareness of the future challenges and opportunities in the industry. 
Locating Budget-Friendly Housing
The number one issue facing realtors in 2022 is pocket-friendly property pricing. Demand for affordable housing options is high, but supply is low. Real estate agents will have to get creative about how they pair seemingly out-of-reach housing opportunities with prospective homebuyers on a budget. 
Strategizing Real Estate Digital Marketing 
Despite having lived in the digital world for some time now, not all real estate companies are equipped to handle digital marketing campaigns. A real estate agent that knows how to effectively manage social media, run ads, and measure digital reach for its brokerage will be at a huge advantage over other realtors. 
Keeping Up with Advanced Technology 
Knowing how to seamlessly offer virtual tours and operate smart technology within the home will become more important than ever before. Buyers are constantly looking for convenience in their home buying experience. A real estate agent who can effectively provide viewings online or immersive home experiences via VR technology will be highly sought after.
The Market Will Eventually Level Out
In addition to developing skills that will set you apart as a qualified agent, you also want to keep in mind when the market will take its natural downturn. Although it's often a shock to those who operate outside of the industry, the market will eventually return to a point of stability. 
When demand is satisfied, prices drop. That's how most markets work. They each have their ebbs and flows; the real estate market is no different. Since home price growth is forecasted to be moderate this year, there's still time to reap the fruits of your labor as a real estate agent in 2022. 
---
Interested to see what a real estate agent's life is really like? We've got more on the inner workings of real estate agents in NYC.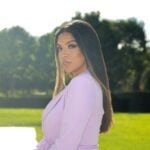 Vivian Tejada is a freelance real estate writer from Providence, RI. She writes SEO blogs for real estate, travel and hospitality companies. She's passionate about the future of work and helping Latin American freelancers achieve time, location, and financial freedom. When she's not writing you can find her at the gym, a family cookout, or at brunch with her girls. Follow her on Linkedin to learn more.