While we try to incorporate at least a few positive market developments into each of these updates, we are going, to be honest with you: the stock market is down, inflation is still high, and there are quite a few signs that our economy might be heading towards a recession.
Nevertheless, it is also clear that markets have been "heading towards a recession"—at least in the eyes of most economists from all sides of the spectrum—many times before, and everything ended up being alright. So, before you start liquifying your current assets, it will be important to take a closer look at some of the most important financial and economic stories in the news.
Let's take a closer look at what has been going on over the course of the past week, and how these developments might directly affect your financial well-being.
Federal Reserve Formally Raises Rates
Bounded by its "dual mandate"—to simultaneously minimize unemployment and also minimize inflation—the Federal Reserve decided to raise interest rates by half a percentage point.
While many economists and financial analysts have been expecting this decision for quite some time, the official announcement which was made last week was immediately reflected in other components of the economy.
Whenever the Federal Reserve, currently headed by Chairman Jerome Powell, decides to raise rates, the cost of borrowing will increase, which affects consumers, lenders, homebuyers, and pretty much every other participant in the broader economy. The decision was, as the Fed helped explain in its most recent meeting, fairly logical and unsurprising—unemployment is currently very low and inflation is currently very high, which is usually the prime moment for raising rates. Nevertheless, the economic fallout that results from this decision will likely be felt by nearly all Americans.
NASDAQ Experiences a Terrible Run
The NASDAQ 100—a composite index that includes some of the largest tech stocks in the United States—just completed its worst three-day run since 2020, losing more than $1.5 trillion in value in less than 72 hours.
The most dramatic drop of the tech-dominated index—which includes several multi-trillion dollar companies, like Apple, Microsoft, Amazon, Tesla, and Alphabet (Google)—occurred on Monday, which included a stunning value drop of more than 4 percent. During the most recent downturn, these stocks have collectively lost about 10 percent of their total value.
In total, the NASDAQ 100 Index has lost about 25 percent of its value since the beginning of the year, which has created a sort of snowballing effect as many high-cap investors begin looking for more stable investment options.
It wasn't just the NASDAQ 100 that saw a sharp drop following the Fed's announcement last week. The S&P 500 also experienced a 3.2 percent drop, pushing it below the elusive (though arbitrary) 4,000-point cut-off. Keep in mind, markets are typically overreactive to developments in the news, so it is quite possible that some of these losses will be reversed within the week.
United States Commits More Resources to Ukraine
The ongoing war in Ukraine has exhibited a few signs of a possible peace deal but, at least in most cases, continues to escalate. As part of its commitment to helping Ukraine defend itself from the Russian invasion, the United States has committed an additional round of funding to the war effort, with more support expected in the near future (pending congressional approval).
As the war rages on, the United States is contributing an estimated $100 million per day in aid, which consists of a mixture of humanitarian aid (including food) as well as military weapons. Currently, nearly $40 billion in aid is waiting to pass the House and Senate. Supporters of the aid package claim it is necessary in order for Ukraine to defend itself against a much larger force. Opponents claim the package is wasteful and might inadvertently escalate the war. Regardless, it is clear that these financing efforts will have an impact on the global economy.
Gas Prices Back on the Rise
After what appeared to be a brief period of relief, gas prices have once again jumped to record highs. As of Tuesday, May 10, gas prices across the nation are averaging $4.37 per gallon, just a little bit higher than the previous highwater mark of $4.33 which occurred on March 11.
High gas prices affect not only people who are driving but also the cost of most goods and services dependent on transportation. In addition to the ongoing conflict in Ukraine, the current high prices are also likely a result of inflation and supply restrictions introduced by OPEC.
Mortgage Rates Reach Post-Recession High
During a period when the costs of most goods and services have been on the rise, mortgage prices are no exception. According to the Federal Reserve, the average price for a 30-year fixed-rate mortgage is now sitting at 5.27 percent—the highest it has been since 2009. This also represents a significant jump from the market's all-time low point, less than 3 percent, which occurred in the fall of last year.
Increased mortgage rates have made it significantly more expensive for prospective homeowners to purchase a home—a two percent increase for a $300,000 home can increase monthly mortgage payments by more than $500. However, due to the existence of a genuine housing shortage (and other factors), it appears that the current market is in a very different position compared to the 2007-09 housing crisis.
While none of these trends seem to be present much of a reason for optimism, there is still a lot of time for things to change before anyone should declare we are experiencing a recession. Still, be sure to follow up next week and stay tuned to the most important economic developments.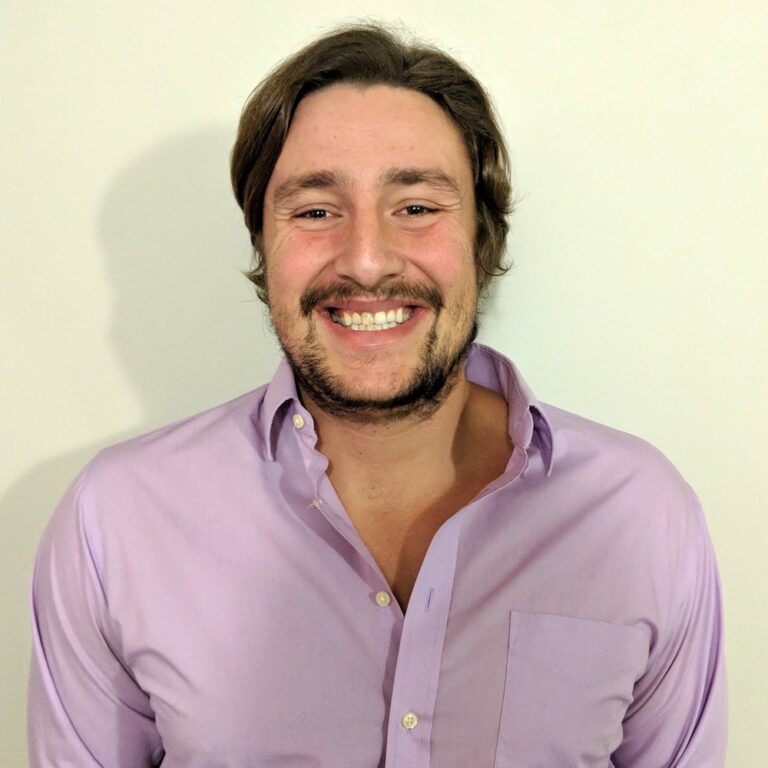 Andrew is a freelance writer that primarily focuses on real estate and finance topics. He graduated from the University of Colorado with degrees in Finance and Political Science and has since worked in the real estate, life insurance, and digital marketing industries. When he is not writing, Andrew enjoys skiing, playing piano, painting, and spending time with his wife (Maggie) and cat (Crow).