On January 18th, 2023, an $80 million listing on the Upper East Side caught the attention of… well, everyone, due to both the exorbitantly high price tag and the noteworthy history of the property's former owners. The listing in question is the Benjamin N. Duke house, a 20,000 square foot Beaux-Arts style townhouse located 1009 5th Avenue. Built between 1899 and 1901 at the height of New York City's Gilded Age, the home is directly across from the Metropolitan Museum of Art, and is one of the last remaining mansions on 'Millionaire's Row.' 
For over 100 years, the home was owned by members of the Duke family – yes, that is Duke of Duke University. In their heyday (the late 1800s and early-mid 1900s) the Dukes were prominent members of society and prolific business magnates. North Carolina born and raised, brothers Benjamin N. Duke and James Buchanan (J.B.) Duke made names for themselves as the respective founders of Duke Energy and American Tobacco Company. The fortunes amassed from those two companies afforded the men – and their children, and their children's children – lavish and outlandish lives. 
Despite Southern roots, the Duke family had a significant impact on New York, and their palatial city abodes have withstood the test of time. Some homes remain residential, like the $80 million Benjamin N. Duke listing, while others have become museums, such as the former residence of James Buchanan Duke – now the NYU Institute of Fine Arts. 
Early Days in NYC
The sons of tobacco manufacturer Washington Duke, James and Benjamin got their start at the family business in Durham, North Carolina. It quickly became successful and in 1884, James Buchanan Duke moved to New York to open the new offices of Duke and Sons and help expand operations. And expand they did: in 1890, James created the country's largest tobacco manufacturing firm in American Tobacco Company. By consolidating four manufacturers into one corporation, American Tobacco Company had a monopoly on the industry. This would be addressed later via the Sherman Antitrust Act, but in the corporation's early days, the monopoly led to unchecked growth and money-making. 
The creation of the American Tobacco Company cemented the Dukes' place in the New York business scene. In 1893, James B. Duke began another significant legacy-building endeavor, however this one was a bit outside of the city, and involved lots and lots of land.   
Duke Farms
The first major Duke land acquisition in the New York area was James's 1893 purchase of a farm in Somerville, New Jersey. Inspired by the North Carolina farms he grew up on, by the time of his death in 1925 the 2,000-acre property boasted "45 buildings, 9 lakes, 18 miles of roads, 810 acres of woodlands, 464 acres of grassland bird habitat and 1.5 miles of stone walls."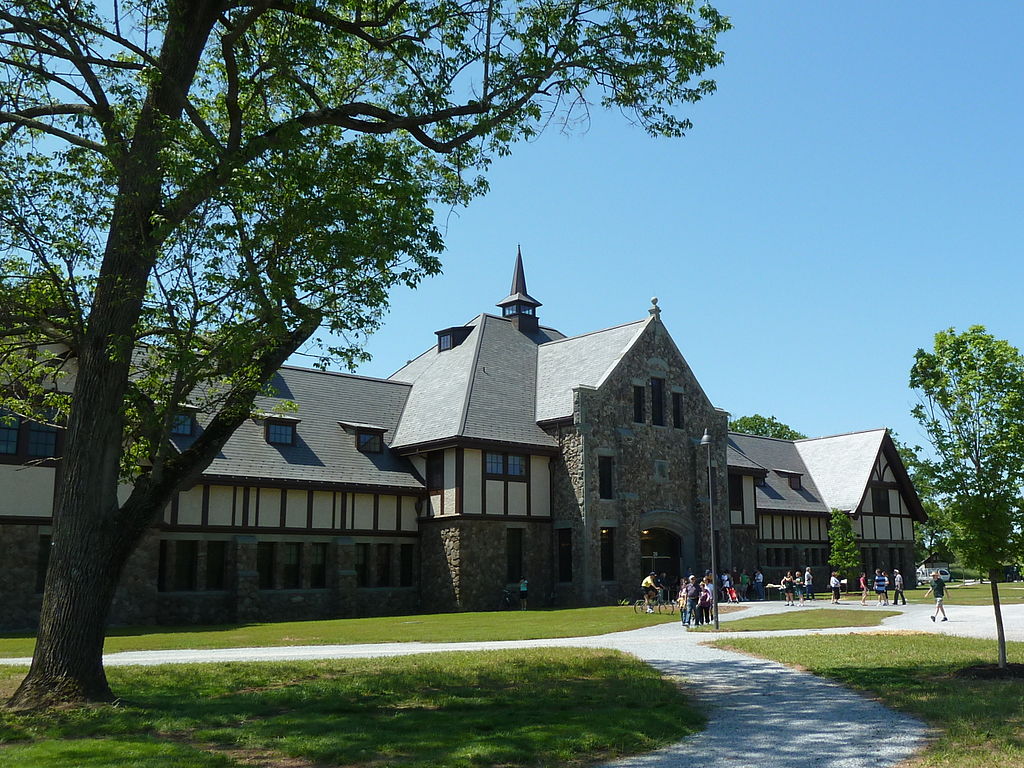 The property also served as the primary residence of J.B. Duke, his wife Nanaline, and their daughter Doris (she would later inherit the estate at age 12 after her father's passing). What started as a simple farmhouse eventually grew into a 67,000 square feet mansion through expansions by both James and Doris. The home boasted a "swimming pool, shooting gallery, theater, casino, and bowling alley," and even featured a "gigantic, ornate glass conservatory" which reflected the horticultural interests of Doris and of her father.
Unfortunately, the mansion fell into disrepair after Doris Duke's death in 1993, and in 2015, the Duke Farms Foundation made the controversial decision to demolish the mansion in order to open up the land to the public.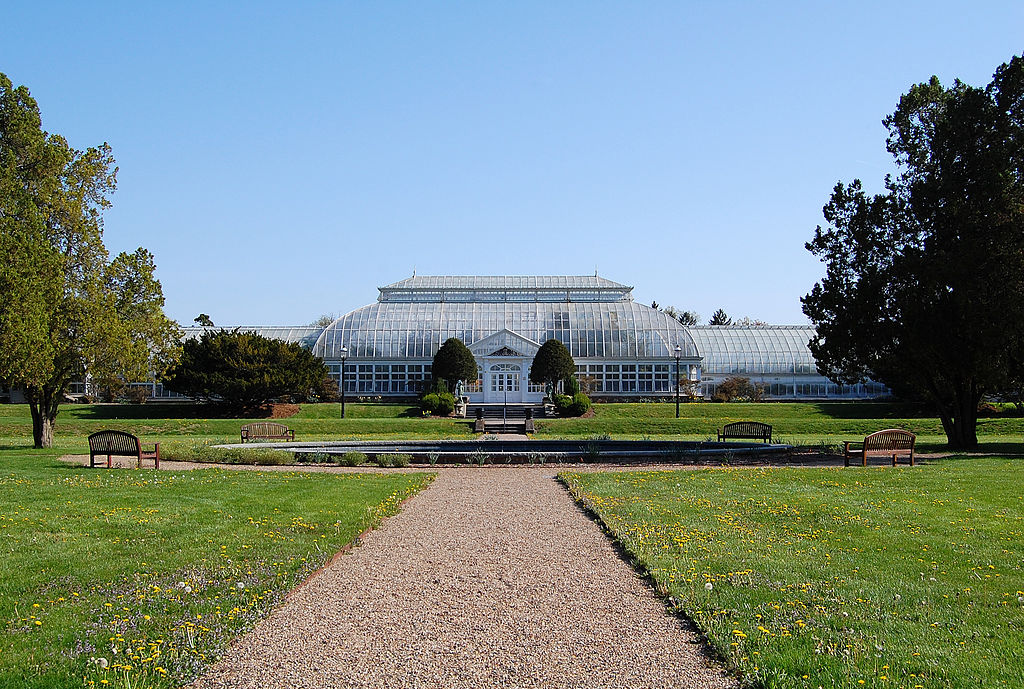 "An environmentalist long before it was fashionable," Doris Duke spent much time building upon her father's work and transformed the estate's impressive acreage into an innovative ecological residence. One of her most significant contributions was the building of Duke Gardens, a botanic display in a glass conservatory designed by notable Gilded Age architects Horace Trumbauer and Julian Abele. The Duke Gardens were opened to the public in 1960, and then closed in 2008, after which the display was dismantled to make way for a "new vision." 
Today, Duke Farms is managed by the Doris Duke Foundation. Opened to the public in 2012, the farm operates "with a mission to be a leader in environmental stewardship and to inspire visitors to become informed stewards of the land." 
Benjamin N. Duke House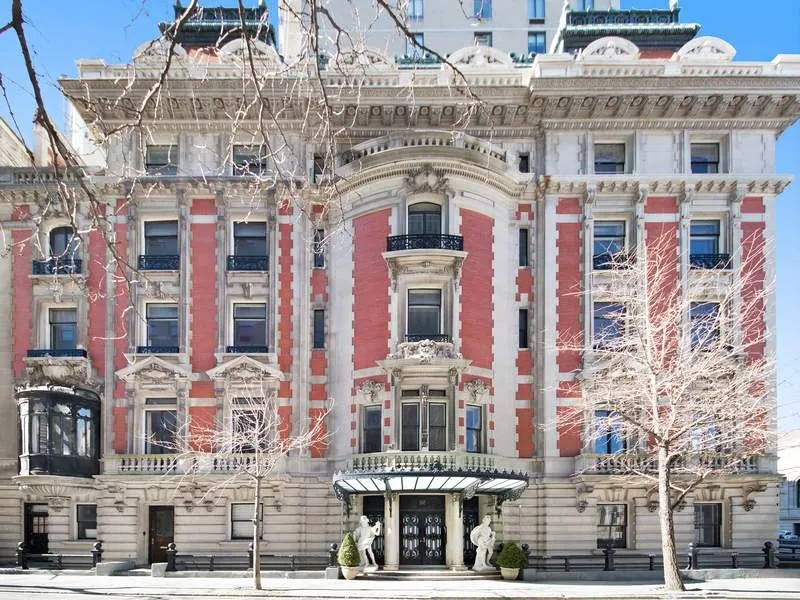 In 1901, Benjamin N. Duke joined his brother in New York, and in the real estate game through the purchase of his mansion at 1009 Fifth Avenue – the very townhouse which fetched an $80 million price tag in early 2023. Benjamin Duke lived at the residence until 1907, when it was purchased by J.B. Duke, who needed a place to live until his Manhattan home was completed in 1912. Ownership then passed to Benjamin's son Angier Buchanan Duke, then Benjamin's daughter Mary Lillian Duke and her husband, A.J. Drexel Biddle Jr., and finally landed in the hands of his granddaughter: Mary Duke Biddle Trent Semans. 
Growing up across from the Metropolitan Museum of Art exposed Semans to culture at an early age, and her appreciation for art would ultimately lead to several significant contributions in the American cultural landscape. It was Semans' mother who started the Mary Duke Biddle Foundation in 1956; Mary took it over after her mother's death in 1960. Still in operation today, the foundation "provides support for private higher and secondary education, specified churches, cultural programs (particularly in music, dance, and theater), projects in the arts, and aid to the community and the handicapped. Giving is limited to North Carolina and New York City." 
Despite roots in New York City, much of Semans' energy was focused on bringing art and new opportunities to Durham. Semans and her husband, James, helped to start the University of North Carolina School of the Arts, and created several foundations through The Duke Endowment intended to support underserved artists and their work. 
While not all of her contributions directly affect New York City, the support for creatives likely inspired and fostered careers of artists making cultural contributions worldwide. 
Sale of the Benjamin N. Duke House
Mary Semans was the last Duke to lay claim to her grandfather's mansion. It is currently owned by business magnate Carlos Slim, who previously listed the home in 2015 for $44 million. Constructed in the Beaux-Arts style, the massive townhouse includes "eight bedrooms and 10 bathrooms across seven stories, one grand staircase connecting each story, towering ceilings, a private roof deck, and sweeping views of Central Park and the Metropolitan Museum of Art." It was designated a New York City landmark in 1974 and added to the National Register of Historic Places in 1989. 
As far as the future of the Benjamin N. Duke house goes, if it sells, it may not be for residential purposes. According to the Compass listing, "The building can be reimagined as a private residence or converted into a gallery, store, museum, or foundation."
If the home is converted into a museum, it will be joining the ranks of several other Duke estates that now function as such – one of which is only a few blocks down Fifth Avenue. 
James Buchanan Duke House
In 1909, eager to participate in the New York social scene, James B. Duke purchased the Henry H. Cook mansion located at 1 East 78th Street. Built-in 1878, the original opulent and exquisite mansion was demolished by Duke, who initially intended to remodel the building but then decided to rebuild from the ground up. Architectural historian John Tauranac called the Henry H. Cook Mansion, "the best-built house ever torn down in New York City."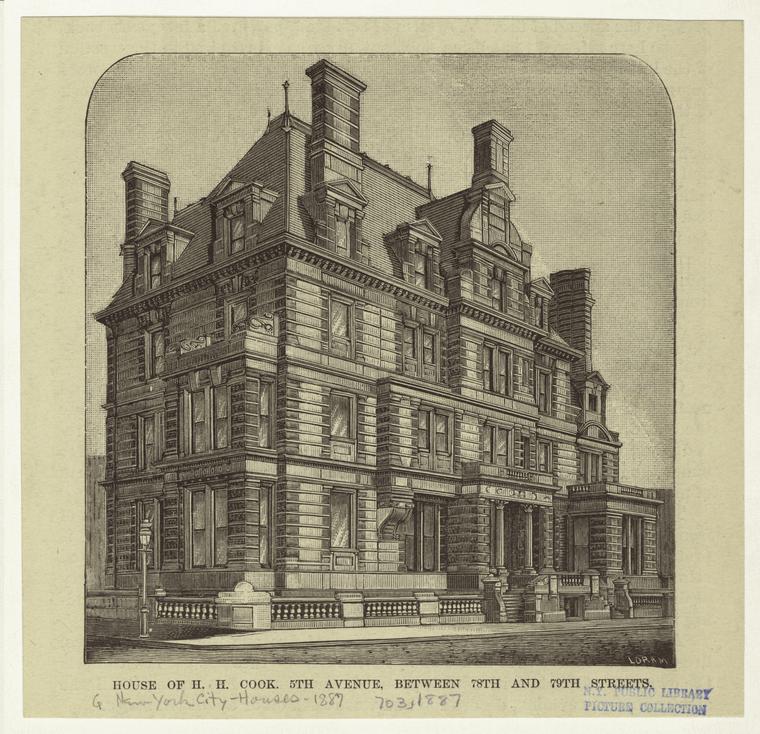 Architect Harry Trumbauer designed the 40,000-square-foot limestone mansion and more notably, is one of the early works of Julian Abele, a prolific architect, and Trumbauer's chief designer. Trumbauer and Abele built the home in French Classical style and modeled it after the Hotel Labottiere in Bordeaux, France. It was a museum-worthy building, inside and out. 
J.B., his wife Nanaline, and daughter Doris moved into the home in 1912. After J.B. Duke's death in 1925, ownership was passed to Doris. Upon inheriting the bulk of her father's estate – Duke Farms, the NYC mansion, Rough Point in Newport – Doris Duke was dubbed "the richest girl in the world." 
Doris Duke Real Estate Portfolio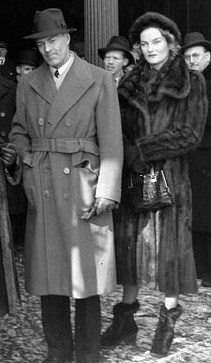 It would be impossible to sum up the life of heiress, socialite, and philanthropist Doris Duke in one short paragraph. After inheriting her fortune, Doris attempted (with little success) to stay out of the spotlight. By the time she was 30, she had homes in Hawaii (the infamous Shangri La), Newport (Rough Point), New York City (James B. Duke House), Beverly Hills (Falcon Lair), and New Jersey (Duke Farms). A voracious art collector, she even purchased a personal Boeing 737 to take on trips when collecting art and plants from around the world. Her friends ranged from Jackie Kennedy to Andy Warhol. She was a competitive surfer, a writer for Harper's Bazaar, and briefly an international reporter for the International News Service. Most notably, however, she was a philanthropist and a supporter of the arts.  
Doris Duke founded Independent Aid, Inc. at age 21 in order to field the charity requests she received due to her massive fortune. After her death in 1993, Independent Aid, Inc. became the Doris Duke Charitable Foundation. Most of her fortune was left to the DDCF, which serves to provide funding to four core areas: the performing arts, medical research, the environment, and child well-being. In addition, the foundation controls her various estates, including Shangri-La (now a museum), Rough Point (also a museum), and Duke Farms.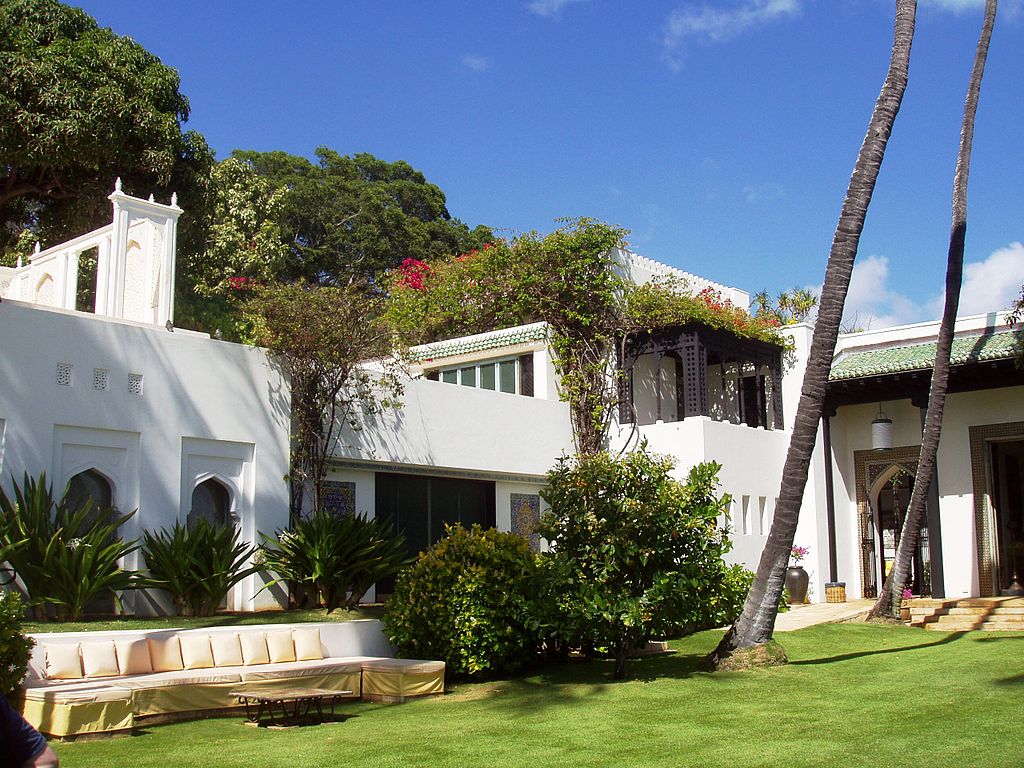 As far as the Henry H. Cook Mansion (1 East 78th Street) goes, in 1958, Duke donated it to NYU, where it was renamed The James B. Duke House to honor her late father. Since 1959, it has been the home of the school's Institute of Fine Arts, a fitting end for the home of a queen of culture like Doris Duke. 
Duke Fortune Today
As Doris Duke was the only child of J.B. Duke and she had none of her own, the Duke lineage has faded. The only remaining heirs to the Duke fortune are Georgia and Walker Patterson Inman, who were expected to inherit nearly $1 billion after the untimely death of their father, Walker Inman (the nephew of Doris Duke) in 2015. 
As far as Doris Duke's estate goes, she shocked everyone when the bulk of her estate was left to Bernard Lafferty… her butler of six years. Lafferty, named executor of the estate, received a hefty paycheck and was put in charge of the Doris Duke Charitable Foundation, which received the majority of Doris Duke's fortune. Bernard Lafferty's unexpected inheritance was the source of speculation, accusations, and questioning until his death in 1996. 
The Dukes who lived large and lavishly may be gone, but echoes of their impact live on. And to think, it all started from some cigarettes.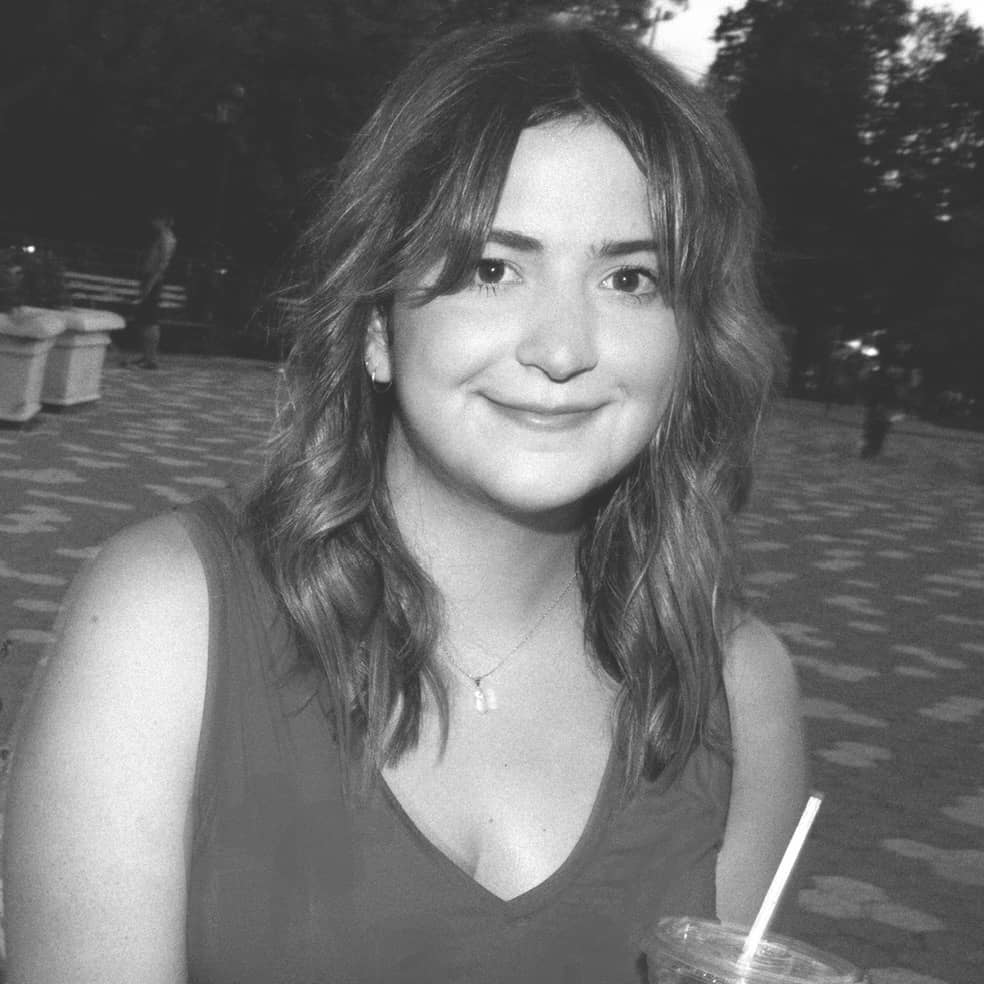 Emily Bice is a New York based writer born in Michigan, but with family in Canada - so on paper she's the nicest person you'll ever meet. Emily graduated from The University of Michigan's School of Music, Theatre, and Dance. She has worked as an olive oil farmer, press correspondent at Cannes, and in television, but her favorite job is writer. Playwriting credits include before the flood (The Chain Theatre, NYC), Purgatory (developmental workshop, Ann Arbor, MI), See You In A Few (one act, the thing theatre company, Zoom). Check out more of her work at emilyabice.com!