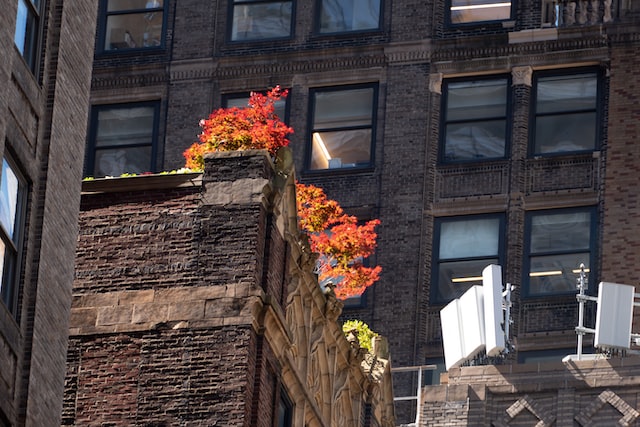 New York City recently decided to crack down on Airbnb hosts by toughening its enforcement of the city's existing Booking Service Data Reporting Law. New rules are now in order, requiring aspiring Airbnb hosts to prove that they reside within the residence(s) they are renting and that their homes abide by local zoning and safety requirements, among other demands.
Overview of NYC's New Short-Term Rental Registration Law
On January 9th, 2022, New York City adopted Local Law 18, also known as the Short-Term Rental Registration Law. The law is now going into effect and requires STR hosts to register with the Mayor's Office of Special Enforcement (OSE) before posting their rentals on booking service platforms such as Airbnb, VRBO, and Booking.com. 
These booking platforms will be unable to process transactions for unregistered vacation rentals. Registration will open up 30 days after the final rules are published, allowing applicants to submit their information on the OSE website.
It's expected that applications will go live towards the end of February with a $145 non-refundable application fee. Enforcement of registration requirements won't begin until July of 2023.
Breaking Down Specifics of Local Law 18
Local Law 18 limits registration to a person who is a permanent occupant of the unit being rented. It prohibits registration for certain kinds of units, such as rent-regulated and New York City Housing Authority units. 
The new law also prohibits registration of units housed within buildings on the prohibited buildings list, which will be created by owners notifying the OSE that short-term rentals are not allowed in their buildings. 
Registration applicants will be required to confirm that they will comply with laws governing housing in NYC and commit to only hosting legal short-term rentals, specifically stays for no more than two guests hosted in the unit the host currently lives in. 
It's important to note that the new law does not change which short-term rentals are legal or illegal, it simply strengthens current regulations for short-term rental laws in NYC. 
"Class B" multiple dwellings which have a stamp of approval from the City of New York for legal short-term occupancies are exempt from the new registration requirement. The same exemption applies for rentals of 30 consecutive days, or more. 
What is the Purpose of Local Law 18?
Despite existing regulations, New York's short-term rental industry is anything but regulated. Illegal rentals are so common that the City doesn't have the capacity to regulate them all, making enforcement of existing laws challenging, to say the least. 
State and city laws are clear in that rentals of 30 days or less are not permitted unless the permanent resident is living within the same space. However, that's not necessarily clear to the millions of people looking for a short-term rental on Airbnb and other booking platforms. 
Tenants and owners listing their rentals for less than 30 days know they are breaking the law, however, they also know their chances of being caught are minimal given the vast number of illegal Airbnbs throughout the City. 
What Illegal Airbnbs Look Like in Practice
In NYC, most visitors have no way of knowing their stays are illegal. It's also not something they are responsible for in the eyes of the law. This makes for an ideal situation where tenants with great credit scores and a healthy savings account apply to apartments, get approved, and instead of moving in, immediately list their rentals on Airbnb. 
Many of these buildings do not allow for short-term rentals. The reason being that short-term rentals usually come with increased foot traffic. This poses an inconvenience to both the owner of the unit and the unit's neighbors, given that the space is being overused and frequented by multiple people throughout the year. 
The City and Airbnb have differed on the issue since Airbnb came into existence. Tourists who stay in Airbnb homes certainly bring activity to the local economy, but often at the expense of current residents. City officials prefer tourists to stay in hotels, as opposed to apartments, due to the tight housing supply and rising rents in NYC.
How does the Short-Term Rental Registration Law Differ from Current Regulations?
The main difference between existing regulations and the new Short-Term Rental Regulation law is that hosts will now be required to register their rentals with the OSE. Booking platforms will be prohibited from posting listings or processing payments for unregistered short-term rentals. A registration number will be given to those approved and displayed on the rental's listing.
Executive Director of the Mayor's Office of Special Enforcement, Christian Klossner, told the New York Post that this new law will "clarify short-term rental laws and lay out a straightforward process for hosts to obtain a registration for their legal rentals." 
Existing Regulations Remain
The first thing to note is that Local Law 18 does not change or override previous regulations. Short-term rentals for less than 30 days are only allowed if the tenant/owner actively resides within the unit. In other words, you can only share your space with up to two guests at a time, you can't completely give up your space to them during their stay. 
Listing an "entire place" on Airbnb for less than 30 days in NYC is illegal. However, that's the most common type of Airbnb you'll find on the platform. 
The new Short-Term Rental Regulation Law is aimed at changing that by implementing a registration system and banning short-term listings in certain buildings. The law also applies to one-and two-family houses.
List of Buildings Prohibited from Hosting in NYC
Local Law 18 is also meant to empower building owners by allowing them to submit their properties to an official list of buildings prohibiting short-term rentals. 
This allows the OSE to reject registration requests from tenants trying to host behind their landlords' backs. Condo owners and co-op boards will have the same opportunity to put their buildings on the prohibited list. 
When a host submits a short-term rental application, the OSE will notify the building owner and allow them to confirm or block the request. 
What Should I Do if I Want to Host in NYC?
Hosting in the city is already a bit complicated. It's expected that increased regulations will dissuade future Airbnb hosts from renting out their space. As part of the new law, hosts will need to do all of the following:
Confirm they are the owner/tenant through bank statements and/or utility bills.

Validate they are offering a short-term rental that is not in violation of the lease, laws governing housing, or zoning regulations.

Provide plenty of information about themselves and the unit such as:

Identify

Address

Full names of everyone living within the unit

A diagram of the property showing which rooms will be rented out on a short-term basis and emergency exits
Failure to provide the information listed above will result in their Airbnb credentials being removed, prohibiting the platform from processing payments to these hosts. 
If hosts get caught renting out a unit without properly registering it with the OSE, they could face penalties of up to $5,000. Both hosts and booking platform sites that fail to comply can be penalized. However, penalties won't be enforced until May 9th, 2023.
Airbnb's Response and Resources for NYC Hosts
As you can imagine, Airbnb is up-in-arms about these new regulations which they argue will promote a "draconian and unworkable registration system that will prevent lawful and responsible hosts from listing their homes," per their latest statement on Local Law 18. 
Regardless of how they feel about the new measures, they are obliged to comply, or risk losing their ability to operate throughout the City. Airbnb, along with other booking platforms will have to report on the specifics of hosts' rental in order to corroborate the information provided to the City via registration applications. 
30+ Night Stays are Exempt from Disclosing Home Details Data Sharing
The amount of information that needs to be shared in order to legally list a short-term rental is extensive, which might put off some would-be hosts. Hosts should know that if they are considering hosting in NYC, but don't want to share detailed information about their living space, there's a way around that. 
By switching to 30+ night stays, hosts are exempt from data sharing requirements that disclose home details. This means that hosts can post their short-term rentals on Airbnb and other booking platforms without having to submit the information mentioned in the bullets above. 
Although hosting for 30 days or less is enticing and can often reap greater financial rewards, there are some benefits to hosting 30 days, or more. In addition to not having to share information about their home's layout, long-term hosts will be reducing guest turnover, which could lead to lower maintenance and operating costs. 
They can also secure rental income over a longer period of time, making their rental income more stable. Stays that are 30 days or longer will likely attract a new demographic, such as remote workers and 'slowmads,' digital nomads choosing to stay in cities for extended periods of time. 
Is Hosting in the NYC Worth it?
According to the independent watchdog group Inside Airbnb, there are currently 40,000 Airbnb listings throughout the city. Once these new regulations go into effect, this number is expected to decrease by a fourth. 
Naturally, hosts will be dissuaded from hosting their space, given that they are facing rental income loss and privacy concerns. However, New York is still a competitive market, so some hosts will remain. 
Whether or not hosting at a time like this is worth it will depend on hosts' financial goals, ability to keep up with new regulations, and the type of rental being hosted. RentHop recently published a study revealing that one-bedroom units were more profitable as long-term rentals in 96% of cities. New York ranked as one of the cities with the highest long-term return for a one-bedroom rental.
If you think 30+ day stays fit your financial goals and lifestyle as a host, then hosting in NYC may still be a viable opportunity for you. However, if your main concern is capitalizing on peak seasons where stays in the City are highly profitable, you may not think hosting in NYC is worth the trouble given the new restrictions.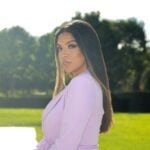 Vivian Tejada is a freelance real estate writer from Providence, RI. She writes SEO blogs for real estate, travel and hospitality companies. She's passionate about the future of work and helping Latin American freelancers achieve time, location, and financial freedom. When she's not writing you can find her at the gym, a family cookout, or at brunch with her girls. Follow her on Linkedin to learn more.