Sunset Park Basics
Welcome to Sunset Park, the diverse waterfront community with some of the best food in Brooklyn. This neighborhood isn't talked about much, which is weird since it's one of the best in the borough. There are a ton of local shops, diverse cuisines, and plenty of ways to entertain yourself here. It's also easy to get to, resting between South Slope and Bay Ridge.
History of Sunset Park
Originally home to the Canarsee, a subset of the Lenape nation, Sunset Park began life as native farmlands. European settlers arrived in 1636, displacing the Canarsee, but still using the land for farming. It was one of the first European settlements in Brooklyn. The neighborhood remained rural until the mid-1800s when the first big city project was built there. This project was Greenwood Cemetery in 1840.
By the 1880s, Brooklyn had expanded quite a bit, and the first row houses were built in Sunset Park. Subways were eventually built in the early 1990s, drawing many people to the neighborhood and cementing it as a wealthy and middle-class area. However, things took a turn during the Depression, and the neighborhood quickly fell into a state of disrepair.
Sunset Park wouldn't stay down for long though, as the Immigration Act of 1965 allowed larger populations to move to the neighborhood, bringing industry and culture back to the area. Today, Sunset Park is one of the most diverse areas in Brooklyn, even sporting its own Chinatown. Although gentrification in the early 2000s has transformed the area a bit, it still remains a cultural melting pot.
Where to Shop in Sunset Park
View this post on Instagram
Many small businesses thrive in this neighborhood. Some of the best ones include:
Brooklyn Games and Arcade
Perfect for the gamer inside everyone, this store and arcade is a great place to find rare games and kill an afternoon playing some classics.
Mr. C's Cycles
This bike shop is extremely popular in the neighborhood for both repairs and purchases. They sell regular bikes, as well as e-bikes and e-scooters.
Industry City
This huge complex has a variety of clothing stores, furniture stores, and art stores. They also have a decent amount of food and activities here, making this an extremely popular venue for events and gatherings. 
Where to Eat in Sunset Park
View this post on Instagram
Sunset Park is full of exciting restaurants that will leave you feeling satisfied. Some of the best in the area include:
ASEA Fusion ($$)
This Japanese fusion restaurant has a gigantic menu, and serves up some of the best Asian cuisine one can find in Brooklyn.
Hot Space ($$)
This Mandarin restaurant is small, but has a delicious menu and hip vibe. This place is extremely popular for their spicy tofu.
La Carreta ($$)
This Ecuadorian restaurant is famous for their hamburgers, sopa de pollo, and ceviche de camaroes. They deliver to the vast majority of the neighborhood.
Zona Sur Bar Bistro ($$)
This New American restaurant is extremely popular, especially as a brunch spot. They have specialty cocktails and their huevos rancheros are to die for.
Nostro Ristorante ($$)
This Italian restaurant features stunning classical dishes for a reasonable price. Some of their best offerings include calamari fritti and fettuccine amore.
Bars of Sunset Park
View this post on Instagram
The night life in Sunset Park is thriving, with a ton of fun places to grab a drink. Some of the best bars include:
Greenwood Park ($$)
This huge bar is popular for their wide selection of beer and their expansive outdoor space. They also have a ton of snacks to enjoy while you sip your refreshing beverage.
Mama Tried ($)
This delightful dive has a house vermouth and a ton of live music events for locals and visitors to enjoy. You can even bring a picture of your "mama" and they'll pin it up on the wall.
Sea Witch ($)
This energetic tavern has a great outdoor space and over 20 beers on tap. They have regular trivia nights and live music events.
Where to Live in Sunset Park
Sunset Park is a peaceful neighborhood that's great for families. Some of the best places to live here include:
659 56th Street
This rental building is a great example of a converted row house. At three stories high with six units, the rooms found here are large and feature the original crown molding from 1924.
262 55th Street
This condo building is made up of several floor-through apartments and duplexes, most of which have an outdoor space. These units come with private elevator access and in unit washers and dryers.
5205 5th Avenue
This rental building is one of the larger complexes in the area, with twelve, newly renovated units. This complex now comes with stainless steel appliances like dishwashers and gas stoves.
Linden Heights
This four building co-op is made up of 40 total units. Each pre-war building holds 10 unique apartments, and has a workout area and a laundry room.
818 60th Street
This mixed-use building is in the heart of Sunset Park's Chinatown. Many of the units here include a private outdoor space, and all of them come with new appliances and hardwood flooring.
Traveling in Sunset Park
Going to and from Sunset Park is a pretty easy venture. Some of the best ways to travel here include:
Trains
The subway lines that service this neighborhood are the D, N, Q, R, and W trains.
Buses
The bus lines that service this neighborhood include the B9, B11, B35, B37, B61, B63, B67, B69, and B70.
Ride Shares and Bike Rentals
The traffic in this neighborhood is usually very light, which is why ride sharing apps, like Uber and Lyft, are popular ways to get around. For those who prefer cycling, there are a number of Citi Bike Docking stations for your convenience.
---
Sunset Park is a popular neighborhood, even if it's not the most mentioned area in Brooklyn. This family friendly environment has a little bit of everything, and is a great place to plant roots in the city. As more and more shops, bars, and restaurants come to the area, it will only become a better place for families and young professionals to settle down. So, if you want to explore or live in a diverse area of Brooklyn, Sunset Park is the way to go.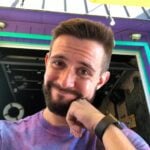 Russell is a writer and comic based in New York City. His plays have been featured at Penn State's Cultural Conversation's Festival, The NYC Thespis Festival, and Imaginarium's Inaugural Theater Festival. Follow him on TikTok and Instagram @pooleparty528