Nevins Street Apartments, a recently completed $72 million affordable housing project in Downtown Brooklyn, will deliver 129 affordable apartment units over 6,000 square feet of commercial space. Representatives from Institute for Community Living, the developer behind the building, celebrated the completion of the project at a ceremony along with NYC public officials. 
"This building takes the concept of 'Housing is Health Care' to a new level," said Jody Rudin, CEO of the Institute for Community Living. "Tenants won't just get a beautiful, safe place to call home, they'll also get the whole health services they need to be better and stay well. This type of building is essential to addressing the dual homeless and mental health crisis in New York City. We are thrilled to open it and to continue to work with New York City and New York State to create more housing."
Residents at Nevins Street Apartments will include previously homeless veterans and young adults who no longer qualify for the foster care system. They will have access to a variety of services that will help them transition into a better life. Services include mental health counselors, case managers, and literacy specialists. 
The affordable housing project consists of two properties — a new building built on top of a former parking lot, and an existing, renovated building.
Mayor Eric Adams touted the benefits of the project as a holistic approach to permanently transitioning vulnerable populations out of homelessness. According to Adams, Nevins Street Apartments is an important blueprint for addressing the city's homelessness and affordable housing crisis. 
"This project represents exactly what we need more of in New York City: collaboration between city and state to provide affordable homes for families in shelters. New Yorkers struggling with mental health challenges or veterans who have served our country bravely and need a place to call home," Adams said. 
The affordable units, consisting of studios, two-bedrooms, and three-bedrooms, will be available to households and individuals making 60 percent or less of the Area Median Income. Eligible residents will make between $35,418 and $86,460, depending on the unit and household size.  Eligible New Yorkers can apply for the housing lottery online until May 20.
The project falls within the border of Brooklyn Community District 2. Within the district, fewer than half of apartment units are affordable for low-income individuals making 60 percent or less of AMI. The NYU Furman Center reported that the median gross rent in the Brooklyn district was roughly $2,260 in 2019. 
The $72 million project was funded, in part, using $13.6 million in tax-exempt bonds, $27.3 from federal Low-Income Housing Tax Credits, and $9 million in subsidy from New York State Homes and Community Renewal. The development is part of New York Governor Hochul's plan to build more affordable housing in the state. 
"In the wake of the pandemic, it is critical that we take bold action to make New York a more affordable place for all, and that is why my administration launched a comprehensive $25 billion affordable housing plan to help ensure every New Yorker has access to safe, affordable housing," said Governor Hochul.
Is This Development a Step in the Right Direction?
While public officials celebrated the completion of Nevins Street Apartments, many critics and affordable housing activists argue that city efforts to build more affordable housing fall way too short. 
After leaving office, former Mayor Bill de Blasio's office boasted that they produced the most affordable housing units of any administration in the history of New York City. Jumaane Williams, NYC's elected public advocate, offered up some praise and criticism of de Blasio's affordable housing policies, which are similar to those of Mayor Eric Adams.  
The public advocate's main criticism revolves around a lack of affordable units for the poorest New Yorkers. According to Williams, only 17% of the new or preserved units were set aside for residents making 0-30% of their area's median income (AMI). 25% of affordable homes went to households earning 31–50% of AMI, and 40% went to households making 51-80% AMI. Nevins Street Apartments are set aside for individuals and households making 60% or less of AMI, meaning the poorest New Yorkers may not be able to afford to rent a unit in the building. 
According to Adams, "while the Mayor has in recent time focused on preserving units, extremely low and low-income New Yorkers still have trouble accessing affordable housing."
The scale of the affordable housing crisis is also immense. According to a recent report from REBNY, New York needs to add an additional 560,000 housing units by 2030 to keep up with demand. While the 129 affordable units delivered by Nevins Street Apartments are a positive development, the city would have to build 4,300 equally sized affordable housing developments over the next eight years to meet the threshold set in the REBNY report. 
The affordable units in the building are available to households between 1-7 people, making between $35,418 and $99,300, depending on household size. To apply, or confirm that your household qualifies, visit housingconnect.nyc to learn more.
You can read more about how to apply for an affordable housing lottery or other buildings available on Housing Connect on CitySignal.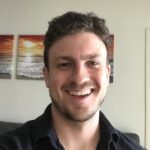 Tyler graduated from Virginia Commonwealth University in 2017 with a Bachelor's degree in Urban and Regional Studies. Currently based in Los Angeles, he works as a freelance content writer and copywriter for companies in real estate, property management, and similar industries. Tyler's main professional passion is writing about critical issues affecting big and small cities alike, including housing affordability, homelessness, inequality, and transportation. When he isn't working, he usually plans his next road trip or explores new neighborhoods and hiking trails.