Recently, the Rent Guidelines Board voted 5 to 4 to increase rent in stabilized apartments by up to 6%, in a live-streamed event. This plan would mean an increase of 2-4% on one-year leases and 4-6% increases for 2-4 year leases, to take effect on October 1st of this year, 2022. The increase will affect all leases signed from that date until September 30th, 2023. This will be the highest increase in almost a decade, but there's still a chance it doesn't pass. The vote was just preliminary; another vote will take place at the end of this month or in June, according to Patch. 
Highest Hike in 9 Years
It could be worse. In 2013, when Bloomberg was Mayor, the Rent Board voted to increase rents by 2-4% on one-year leases and a whopping 7.75% on 2-4 year leases. In contrast, in 2021 the vote was for a 0% increase for one-year rents and a 1% increase for 2-4 years. Considering the rate of inflation, much higher now than in 2013, things could have gone the way of the landlords, who wanted a 9% increase. Renter's advocates worry this is a portent of the newly appointed members of the Rent Guidelines Board by Mayor Adams. Landlords, however, are still unhappy as well. Currently, for rent on leases starting on or after October 1st, 2021 and through September 29th, 2022, the rate is 0% for the first 6 months and a 1.5% increase for the remaining 6 months. 
Rent Stabilization
Rent stabilized apartments number around one million in New York City, currently. The system is designed to protect certain developments from dramatic increases in rent that simply aren't justified. One of the biggest advantages to living in a rent-stabilized apartment is the right to renew your lease; in other words, you can't be evicted just because your lease is up for renewal. There's one exception: if the landlord or member of the landlord's family needs to occupy a unit immediately, and your lease happens to be the next one up for renewal, you can be evicted. However, you must be notified in writing a minimum of 90 days, maximum of 150 days, before your lease expires. Rent-controlled apartments are not the same thing and have different guidelines. 
Be Careful With Wording
If you live in a rent-stabilized apartment and your lease is up for renewal – or even if you're thinking about signing a new lease for a rent-stabilized apartment – be sure you know what's legal and what's not. For one thing, you want your landlord to give you what is legally known as preferential rent, not a concession. Concessions were offered commonly in 2021 when landlords were desperately trying to entice people to come to or stay in the city during the pandemic. But a concession is not the same as stabilizing the rent, and with a concession, the landlord can significantly increase the rent at the end of the lease, using the regular rate as the base rent and then raising it the allowable percentage from there, when your lease expires. Also, as previously stated, rent-controlled is different from rent-stabilized and is a little more complicated. You can find out all the legal information on everything that's regulated by the Rent Guidelines Board here. 
Current Rental Market
Because rent varies so much depending on what neighborhood in NYC you're in, it's really not a clear picture to go by the median or average rent for all of NYC, at least not for anything meaningful. The current median rent is listed as $2,045 for a one-bedroom apartment in the city. If you're looking for an apartment, however, you should search by neighborhood on sites like RentHop. This is the best way to find a great deal. With the housing market in such a crazy state right now, it's never been more difficult for New Yorkers to find affordability. 
But renting is one of the only options available for would-be homebuyers in NYC, while demand is high and houses for sale are low. Advice? Get in before the rent hikes take effect. That's really the best guess you're going to get from anyone at this point; the only thing everyone agrees on is the fact that it's currently unpredictable. Rent prices in NYC have risen 33% already over the past year, from January 2021 through January 2022 – and quite frankly, don't show any signs of slowing down much. If affordability is an issue, there are some things you can do, below. 
Tips for Affordability
Although the situation might seem bleak, here are a few things you can do to help with affordability:
Look for rent-stabilized apartments – if you have an address, you can search

here

to check

Try searching for co-ops – although they can be difficult to get into, they're sometimes more affordable

No fee listings can sometimes be more expensive, if you can afford the broker fee, you may get a better deal

Open listings on sites like

RentHop

  create competition in the industry and may help you get a better deal.

Look for a roommate to share expenses with

Look in different neighborhoods than what your ideal location would be – remember, most people commute – plus, you can always move when prices go down

See if you qualify for the

affordable housing lottery

, HousingConnect

Look for rent-controlled apartments – they are fewer and farther in between, but if you find one, follow the same instructions directly above 
Final Tips for NYC Renters
NYC has some of the worst landlords around, so be prepared and make sure your potential landlord is not on the worst landlords list! You can find the most current list of the city's worst landlords on the Public Advocate's website here. Also, if you want or need to know your rights as a tenant, you can download a PDF file here. You can find out if you qualify for assistance and/or get into the shelter system in NYC on the Housing and Support Services (HSS) website here. If you're thorough and diligent in your search for housing, and take advantage of the services available to help you, we're confident you'll find something just right for your needs, here in NYC. And happy apartment hunting – good luck!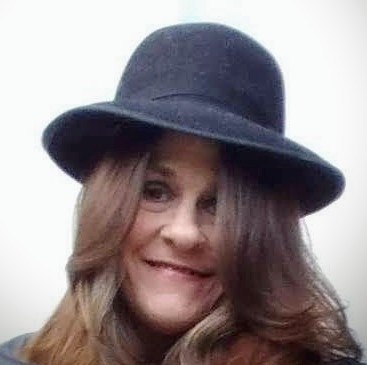 Rochelle Harris is a passionate writer originally from Phoenix, AZ. who credits her success to integrity and determination. She has a great sense of humor, loves music and her family, and writes fiction and poetry in her spare time. She is excited about the New York experience and lifestyle! Follow Rochelle on Twitter at @LinguisticAnRky or get in touch at [email protected]