Arpit Gupta, NYU finance professor, is one of Mayor Eric Adams' picks for the Rent Guidelines Board, causing tenant advocates to react with great disappointment. Their protests claim this move shifts the power of the Board towards the landlords, and it was likened by The Real Deal to being akin to putting the Grinch in charge of Christmas.
The Mayor's Picks
The Rent Guidelines Board has 9 members; 2 are tenant advocates, 2 are landlord or "owner representatives", and 5 represent the general public with one of them serving as the Chair, who Gupta represents. Gupta's position as a public member can help sway the vote on major rent laws and policies for NYC towards landlords, which is why tenants' advocates are worried. The Mayor has an extremely complex challenge ahead of him with NYC's housing affordability crisis, to which the rental market is largely tied. Rent control, rent freezes, and the skyrocketing prices of rents are topics among those the Board will discuss.
Besides Gupta, Adams chose real estate attorney Christina Smyth of Smyth's Law. Another of Adams' picks withdrew at the last minute, and as a result, one tenant seat on the Board remains open. Arpit Gupta replaces Cecilia Joza, a program director at the Mutual Housing Association of NYC, a nonprofit organization that works towards creating more affordable housing. Joza voted no on every single proposal last year. Smyth replaces Scott Walsh, who gave a warning about the incoming member being "set up for failure."
Arpit Gupta is a professor of finance and economics at the New York University Stern School of Business, where he teaches real estate capital markets and is a fellow at the Manhattan Institute. He's done extensive research on the pandemic's effects on housing, particularly in NYC. He does say in one interview that he is skeptical of rent control but goes on to explain why offering valuable insight. He is an economist and a believer in data, and in a statement, said he has "a strong commitment to keeping New York City affordable while balancing the needs of all housing stakeholders."
Sheila Garcia is the single-tenant advocate currently seated on the Board, and the director of the organization at New Settlement, a nonprofit dedicated to housing and community development. Because rent stabilization in NYC is seen as a pillar of our city's affordable housing infrastructure, Garcia sees Gupta's skeptical outlook as "extremely problematic", going on to explain; "This is a board that is supposed to manage what rent stabilization looks like, and they can't be skeptics. That undermines the whole process of what we're supposed to do as aboard."
Jay Martin, the executive director of the Community Housing Improvement Program (CHIP), said Gupta is an economist and had this to say about the Mayor's pick; "Who better than an economist to look at economic figures coming out of rent-stabilized buildings to determine whether or not the buildings warrant a rent increase?" He also thinks tenant advocates are overreacting to the change, suffering anxiety over having a Board sympathetic to tenants for years. Additionally, he stated that there were likely far fewer tenant advocates available for the role to begin with, considering the Court's backlog.
Christina Smyth, the second pick for owner representatives has voiced criticism of the Housing Stabilization and Tenant Protection Act of 2019, the program that extended renter protections. She supports "means testing" for rent-stabilized apartments and wants New York to bring back high-income deregulation. She issued a statement via Twitter, saying, "NYC Landlords are some of the hardest working individuals I have met in my career.  I'm pleased to represent them and all New Yorkers on the #RGB."
NYC Landlords are some of the hardest working individuals I have met in my career. I'm pleased to represent them and all New Yorkers on the #RGB Thank you Mayor Adams for this appointment #HSPTA #rentstabilization #rentguidelinesboard #affordablehousing #rentgrowth pic.twitter.com/qVagZGQL0N
— Christina Smyth (@octoberesq) March 31, 2022
Conclusions
Advocacy groups point out that renters are still recovering from the effects of COVID, the moratorium ends, record-high inflation and skyrocketing prices in the housing market driving up rent costs they can barely afford as it is. They argue rent stabilization is proven to prevent displacement, and the last thing NYC needs is more homeless. This is a time of crisis.
Landlords argue some very good points, too. For example, there's a new report released by the Board that states landlords' profit margin decreased by almost 8% last year, the highest rate in 17 years. Further, a different report done by the state's Division of Homes and Community Renewal estimates property owners would need to increase rents by 11.4% – just to keep up with costs, for the 2022-2023 leasing cycle. The last time the Board had to raise rent prices a double percentage point, was back in 1981.
The Mayor is all about the data, but even he changed his tune on the idea of a rent freeze, saying he wouldn't support a rent freeze last year, then saying with this announcement that he would support one, as long as the Rent Board's data backed up that suggestion. He encourages all the members to use the data at their disposal for making policy changes or decisions. One thing is certain, lawmakers have their work cut out for them.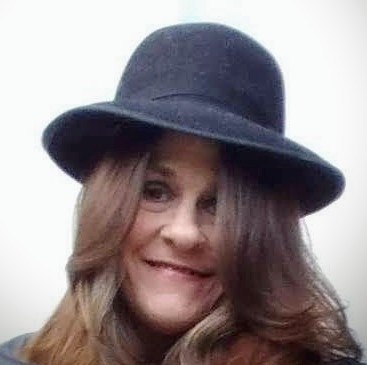 Rochelle Harris is a passionate writer originally from Phoenix, AZ. who credits her success to integrity and determination. She has a great sense of humor, loves music and her family, and writes fiction and poetry in her spare time. She is excited about the New York experience and lifestyle! Follow Rochelle on Twitter at @LinguisticAnRky or get in touch at [email protected]