Update: NYC is demolishing abandoned dining sheds before removing those still in use.
The pandemic paved the way for an upgraded outdoor dining scene in the big apple. An easier permitting process and increased flexibility allowed for many outdoor "dining sheds" on the streets to accommodate customers, especially in the cold winter months. 
While some New Yorkers want the dining sheds to stay due to their beautiful attributes, the city recently decided to retire the sheds as the pandemic moves into the endemic stage. The city never meant for them to be permanent, so officials plan to phase them out after this year and the boundaries about what is allowed have often been tested.
A New Direction for Outdoor Dining
However, the future absence of outdoor dining sheds doesn't signal a return to the pre-pandemic normal. NYC's Department of Transportation (DOT) and Department of City Planning (DCP) are now working with designers from different city agencies to help shape the new look. 
The designers are responsible for addressing the needs of stakeholders across the city. Outdoor dining sheds bothered drivers as they took up parking space already scarce in the city. Cyclists want clear, unobstructed bike lanes. Some residents don't like the design and clunky nature of outdoor dining sheds, while others enjoy eating outside in a makeshift structure. 
The DOT doesn't expect the dining sheds to stay, with many residents decrying their design and utility, calling them eyesores that attract trash and unwanted noise. Currently, the sheds are enclosed and usually immobile, but the DOT wants future sheds to be open and easily removable. 
While enclosed wooden sheds aren't in future plans, umbrellas, tents, and barriers are. There are two proposals that the DOT came up with. The Roadway cafe option, which dedicates a portion of the curb lane or parking lane of a roadway set aside for outdoor dining. There is also the sidewalk cafe option, similar to pre-pandemic set-ups, where a portion of the sidewalk is used for outdoor dining in front of the restaurant.
What Happens Next?
According to Transportation Commissioner Ydanis Rodriguez, creating an equitable program accessible to all types of restaurants is a top priority. There are over 12,000 NYC restaurants that use the outdoor dining program. 
"By expanding the program to restaurants in all parts of the city and providing a new roadway seating option, the program will particularly help businesses in low-income neighborhoods and communities of color," according to Rodriguez. 
The Department of Transportation proposed reduced fees for outdoor dining permits to address concerns over equitability, with the new roadway cafe program requiring fewer fees than sidewalk cafes. 
According to Rodriguez, there will be an initial license fee for sidewalk and roadway cafes of $1,050 and a renewal fee of $525. It will be "a simpler process for restaurants… but will still require community board review for sidewalk cafes, and notification and a public revocable consent hearing for roadway cafes", Rodriguez said.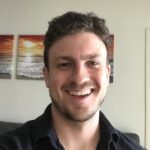 Tyler graduated from Virginia Commonwealth University in 2017 with a Bachelor's degree in Urban and Regional Studies. Currently based in Los Angeles, he works as a freelance content writer and copywriter for companies in real estate, property management, and similar industries. Tyler's main professional passion is writing about critical issues affecting big and small cities alike, including housing affordability, homelessness, inequality, and transportation. When he isn't working, he usually plans his next road trip or explores new neighborhoods and hiking trails.