When COVID shut down NYC in March 2020, businesses, especially restaurants, began to panic. With indoor dining brought to an abrupt halt, restaurants and bars were wondering how they would stay afloat. Then, the Open Restaurant Program began, allowing businesses to set up dining sheds along the streets and sidewalks. The idea of these sheds was to provide a safe outdoor space for customers to eat and drink while being less likely to transmit the virus. The program was so successful, reducing transmission while keeping restaurants alive, that a permanent Open Restaurant Program is now being put in place, with planning and public discourse well underway. However, multiple issues have risen amongst NYC citizens and organizers alike.
First, these structures are very close to, if not placed on, heavily trafficked streets. Several incidents involving vehicles have already occurred including one case where a garbage truck hooked and dragged a shed down the street with a diner still inside. Other safety issues have been brought up concerning the weather. Hypotheticals like snow, wind, and rain have been addressed in the guidelines for these sheds. However, these guidelines might have come a bit too late for some sheds like the one at The Odeon, a restaurant in Tribeca, whose dining shed roof blew off in a huge wind storm, injuring a diner.
To the city's credit, these threats are taken very seriously. The Department of Transportation, the municipal department incharge of these outdoor structures, provides detailed regulations for the sheds. These regulations include obvious things like leaving at least eight feet of sidewalk space open for pedestrians. Others are not so obvious, but make perfect sense, like how structures can't block street signs or how they aren't allowed to be nailed or drilled into the streets. Other regulations are added as situations pop up, like adding reflectors on the outside barriers so cars could see them. There's also the newer regulation saying that dining sheds can't be multiple stories after an East Village restaurant tried to build one, resulting in very vocal protests from the community.
While these regulations protect you from visible threats, like cars and weather, the regulations in place to protect you from COVID are a bit lackluster. Many city dwellers have probably noticed how these sheds have slowly, but surely, turned into buildings. Many of these structures have sliding doors and heating. The regulations the DOT have in place for dealing with the virus include these structures saying, "If three (3) side walls or more are in use, the occupancy limit may not exceed indoor dining capacity per the NYC Restaurant Reopening Guide, and all indoor dining guidelines must be followed" and "Enclosed structures, such as plastic domes, will be allowed for individual parties and must have adequate ventilation to allow for air circulation." However, these might not be enough to persuade citizens to trust the sheds.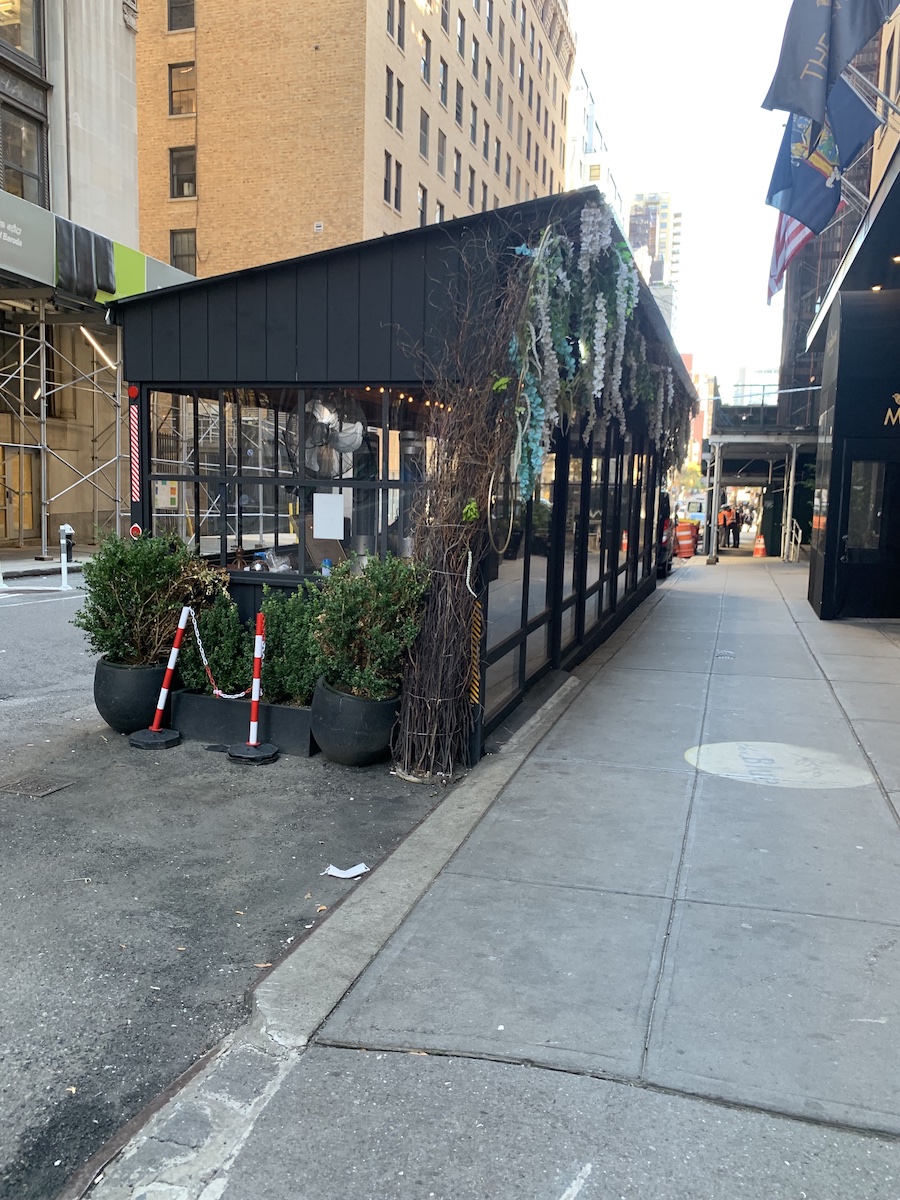 We've all seen many of these structures that skirt the line of "three walls" and an "enclosed space." Many of these structures get away with having multiple parties inside them by utilizing sliding doors. The structures aren't enclosed if there's one doorway that's always open. Additionally, these regulations don't address how large "individual parties" can be, with some enclosed sheds holding more than ten people. There was a brief period of time in the Summer and Fall of 2021 when large parties felt comfortable gathering, but that was several variants ago.
I'm sure it's no secret to anyone that the Omicron variant of COVID has made its way to New York City. The scariest part of this variant is that, between the span of Dec 9th to Dec. 12th, the positivity rate literally doubled, which has never happened in the city before. Already several Broadway shows have had to cancel performances, bars in hotspots are closing for testing, and lines for COVID testing are lasting hours. Additionally, incoming Mayor Eric Adams has stated that, "It's going to take a lot for me to lock down the city." All of this paints a pretty bleak picture, giving many people flashbacks to March 2020 when things were systematically shutting down, except this time the city doesn't seem to want to order a lockdown.
With all this in mind, a reasonable question to ask is: Is it safe to eat outside? The answer is, as far as I can tell, that no one knows yet. The good news is that early reports say that Omicron seems less severe than past variants. However, those same reports say that this variant spreads dozens of times faster than past ones as well. Even with the best ventilation, how will enclosed spaces reassure safety precautions? What about sheds that allow more than one party inside them? There are many questions we simply don't know the answers to.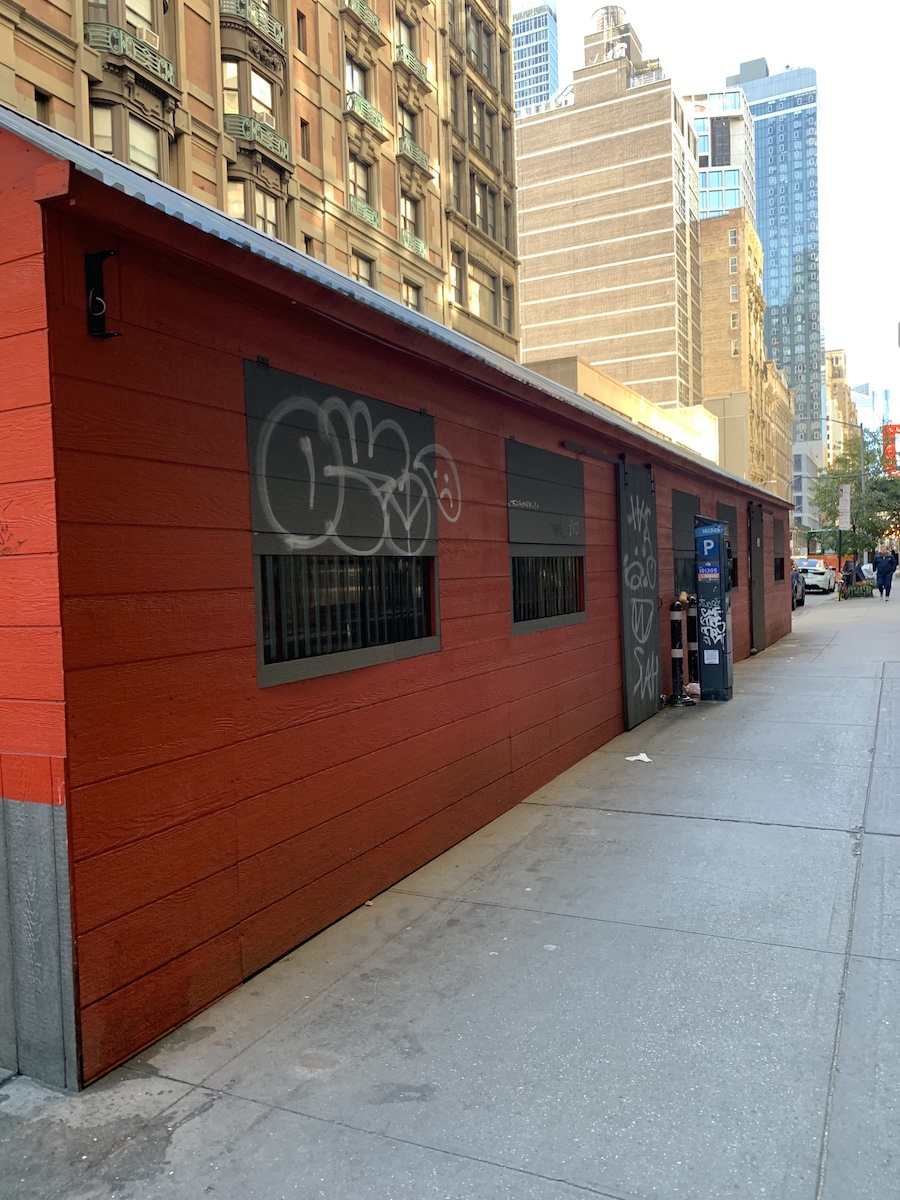 The best piece of advice I can give you is this: Stay vigilant, but don't panic. Aside from that, do what doctors have been telling you to do for the past two years: Stay home when you feel sick, get tested regularly, and get vaccinated. Early reports also say that booster shots, especially, are an effective way to protect yourself against this variant of the virus. However, if this variant persists, a new one could pop up at any time.
Dining sheds helped save the restaurant industry in NYC during the tumultuous year that was 2020. Now they're a permanent fixture, and the virus is making a comeback. While these surges are, thankfully, less deadly than the last few, an abundance of caution should be taken on the part of restaurant owners, the city, and yourself. If you're vaccinated and feel comfortable going out to eat, then go and support your favorite restaurant. That said, no one would blame you if you chose to stay home. We all need to take care of each other, especially during this uncertain future. We've gotten out of tough spots before, and we can do it again. This time, though, no one will try to build a two-story dining shed.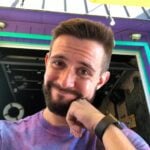 Russell is a writer and comic based in New York City. His plays have been featured at Penn State's Cultural Conversation's Festival, The NYC Thespis Festival, and Imaginarium's Inaugural Theater Festival. Follow him on TikTok and Instagram @pooleparty528