At over 400 years old, New York has amassed quite the history for itself, and not all of it is good. In fact, much of it is downright terrible. So naturally, a few properties have grown infamous for their complicated history, safety standards, and so on, which may make some buyers and renters hesitant. Below is a list of four places that may be harder to sell, thanks to their notorious history!
House of Death
Perhaps one of the most alarming pieces of real estate in New York is Greenwich's very own house of death. Popular among ghost hunters and enthusiasts, this home at West 10th street brownstone houses a grim past. At one point, famed American Literature, Mark Twain lived in the home for 12 months. Twain would go on to describe clear paranormal experiences, despite himself not believing in the paranormal. Today visitors report seeing Mark Twain roaming the home, particularly lingering on the staircase.
In 1937, the building was transformed into a co-op. With more residents came more stories, including ghost sightings, shadows, and unusual scents. A paranormal expert would later confirm residents' suspicions – there were roughly twenty-two spirits lingering in the building. One resident would go on to write a book about her experience in the home, a haunted yet chillingly beautiful perspective titled Spindrift: Spray from a Psychic Sea by Jane Bryant Bartell. After Bartell died, Lisa Nussbaum, a six-year-old girl, was murdered in 1987 by her father. With nicknames like "The House of Terror" and "The House of Death," it's easy to see why someone might be hesitant to settle down.
Bushwick Houses
This Brooklyn apartment building has risen to popularity in the last few years for all the wrong reasons, similar to the Woodson Houses. Under the New York City Housing Authority's supervision and due to shortcomings by police and the city at large, a serial killer was able to claim the lives of multiple residents in the building. When residents asked for CCTV footage, NYCHA drug its feet. When the police came to investigate one of the victims, they ruled the death as an accident, negating a full investigation. In the end, the killer was found. It turned out to be the brother of a resident, overstaying his fourteen-day grace period as a guest and living in the building for years, despite multiple complaints to building managers. In addition to these killings, there have also been unrelated deaths in the building, making Bushwick Houses a frightening place to live, even as new safety measures are implemented.
Octagon Roosevelt Island
Nestled on Roosevelt Island is a luxury apartment complex being rented with amenities like a pool, doorman, community garden, and tennis courts – all hot commodities these days. It leaves the question, why wouldn't anyone want to live there? Well, so long as you don't mind insane asylums. The Octagon, formerly known as the New York Lunatic Asylum, originated in 1841. The asylum has a horrific past drawing attention from Charles Dickens and journalist Nellie Bly, who published just how bad the crimes were in 1887. Promptly shutting down following the news, the building would later be converted into The Octagon apartment homes. Many, even residents, consider The Octagon to be a giant haunted house with its history acting as the perfect breeding ground for stories of troubled spirits.
432 Park Avenue Condominiums
A slight variance from the above properties, 432 Park Ave has come under fire in recent years for a number of safety concerns. As one of the tallest buildings in NYC, it quickly became apparent that safety was not at the forefront of the architecture plans. Residents have complained of stuck elevators, flooding, electrical explosions, worrisome vibrations, and swaying during inclement weather. The unique structure, at 1,396 feet tall, required special enforcements to ensure safety. Due to the builder's negligence, many residents were left without a home as costly maintenance issues were addressed, if at all. Despite being on Billionaires' Row, even those seeking top-tier luxury are understandably hesitant about residing here.
Jeffery Epstein's House of Horrors
Long before Epstein purchased the townhome on the Upper East Side, the building had a tangled history. The 1930s house was once considered a prize possession passed down between heirs and business moguls alike.
At fifty feet wide, seven stories tall, and with forty rooms, it is one of the largest single-family residences in the city. It would quickly become the focus of one of the biggest investigations of the 21st century as a breeding ground for Epstein's heinous crimes. One publicist, R. Couri Hay, also attested that Epstein had a mural on the terrace that extended the entire length of a prison yard, complete with painted barbed wire and small prisoners. Hay said the mural was Epstein's own reminder that "[he] could go back there."
During an FBI raid, officials also found framed nude photos, massage tables, and an excess of sex toys, all of which would be used to press charges ranging from trafficking to sexual assault. The home was put on the market with a $88 million asking price, and former Goldman Sachs exec Michael Daffey subsequently purchased the property for $51 million, a sharp decrease.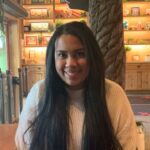 Kylee was born and raised just outside of Sacramento in a small town full of history and charm. She stays up-to-date on the real estate market and hopes to empower hopeful buyers and sellers to make the best decisions for themselves. Kylee is particularly interested in bridging the gap for younger generations, helping them understand the power of owning and investing in real estate.