Known for illegal business practices and prolific tenant harassment, the East Village landlord, Raphael Toledano, has officially been banned from participating in New York real estate until 2027. After violating an agreement with the state attorney general's office in which he was supposed to put a stop to his dishonest behavior. 
Attorney General Letitia James acquired an order from the New York Supreme Court requiring Toledano to sell the remainder of his New York holdings and release his existing tenants from his power. After the 5-year ordinance is up, Toledano can petition the court for readmittance. 
A criminal investigation found Toledano guilty of several violations.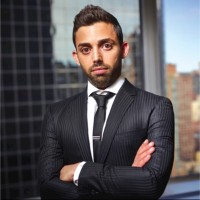 The ban placed on Toledano's real estate activity stems from a 2019 investigation concluding that Toledano used coercive buyouts and illegal construction practices to terrorize his tenants in the East Village. The investigation also revealed Toledano failed to provide rent-stabilized tenants with adequate utilities and repairs. 
After these findings, Toledano reached a $3 million settlement with the local government, agreeing to hire an independent property management company to supervise his real estate business and stop all direct communication with his tenants. 
Toledano violated the settlement agreement in more ways than one to his detriment. The shady multi-family investor withheld information on his real estate activities from the management company he hired, preventing the company from serving Toledano's tenants. 
He also diverted funds from a reserve account, failed to make penalty payments, and did not maintain his properties in a "lawful manner." In the spring of 2021, Madison Realty Capital took ownership of Toledano's East Village portfolio. The owner was forced to liquidate his 15-building portfolio in the East Village as a result of the investigation's findings.
In addition to the 5-year ban, Toledano has to give up his properties and pay back the Attorney General's office.
Attorney General Letitia James filed a motion back in December of 2020, petitioning Toledano be required to pay out the penalties set out in the initial agreement with the local government. That request has been granted and makes Toledano responsible for paying back the attorney general's office $500,000 in past-due penalties.
Prominent criminal defense attorney, Benjamin Brafman, is acting as Toledano's lawyer. In response to the five-year ban, Brafman says, "Mr. Toledano fully intends to honor the agreement."
Toledano fell to disgrace as quickly as he rose to fame.
The notorious landlord entered the NYC real estate scene in the mid-2010s. He became a surprisingly major player in the city's multi-family market. Debuting his 28-building purchase from the Tabak family in 2015, he quickly became well-known in the real estate community and held a considerable amount of land power. 
In 2016, his portfolio was valued at $500 million. It consisted of mostly East Village walk-ups. He paid a $1 million settlement for a handful of legal troubles that same year. Despite the initial controversy, Toledano remained confident and continued his skewed real estate dealings with no regrets.
Sandra Meyer is a former tenant of Toledano who was at the receiving end of his unscrupulous behavior as a landlord. "Tenants are not pawns to be abused and discarded in big real estate's illegal, money-making schemes," she said in a statement. In regards to the five-year ban, she seems to be relieved. "At least one bad-acting chess piece has been removed from the board in New York."
Does Toledano still have a chance at getting back in the game?
Toledano can only return to New York real estate after 2027. That's after all of his New York properties are liquidated. Per court mandate, the investor must "dissolve any business entities under their control," meaning he cannot in any way be involved with the business of the properties after they are sold. 
To prove that he has relinquished his real estate holdings legally, he must report his income tax statement to the attorney general's office for the duration of the ban. All deals will have to be approved by the attorney general's office and must be completed within the next six months. 
All Toledano has left to sell right now are just two buildings, a 13-unit townhouse in Carroll Gardens and a 28-unit apartment building in East Flatbush. 
Considering the tight turnaround times required for the sale of these properties and the fact that they are considerably small when compared to what he has previously owned, it's not guaranteed Toledano will be able to re-enter New York real estate when he chooses. 
We'll have to wait and see how his financial situation plays out over the next five years, as well whether or not the New York Supreme Court will deem him worthy of a second chance.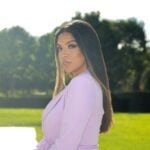 Vivian Tejada is a freelance real estate writer from Providence, RI. She writes SEO blogs for real estate, travel and hospitality companies. She's passionate about the future of work and helping Latin American freelancers achieve time, location, and financial freedom. When she's not writing you can find her at the gym, a family cookout, or at brunch with her girls. Follow her on Linkedin to learn more.