Living in New York City is notoriously expensive, even with a comfortable salary. It is even more difficult for those in precarious situations. With inflation on the rise that could soon affect rents, and the recent announcement that the emergency rental assistance program set aside for the state was all but tapped out, the situation is even more urgent.
Authorities have made solving the housing crisis a priority and taken significant steps in the past week to move towards helping New Yorkers with low and extremely low incomes. Here are some of the latest developments aimed at empowering the poorest residents and enlarging the pool of affordable housing in the City.
Raising the Value of State Rental Vouchers for Homeless New Yorkers
On December 10, Governor Kathy Hochul signed legislation raising the maximum rent payable under the Family Homelessness and Eviction Protection Supplement (FHEPS) program to cover the actual cost of rent in New York City. The dollar value of the state vouchers can now cover 100% of the federal fair market level – $2,026 for a two-bedroom in New York City – compared to 85% previously. This comes right after the income requirement for CityFHEPS was expanded.
There are two types of vouchers. FHEPS to Stay allows families with children who receive Cash Assistance or are victims of domestic violence to avoid evictions and covers up to $9,000 in back payments. FHEPS to Move enables receivers to find a new living situation, either by exiting shelters or leaving their current apartment if the property is unsanitary – as is the case of many low rent properties throughout the city.
Although the increase in state voucher values constitutes, undoubtedly, a step forward for affordable housing, a significant obstacle remains. Although it is illegal to discriminate against prospective tenants based on their legal sources of income – including Section 8 vouchers – many landlords refuse to accept applications from recipients, many of whom are Black and Latino.
Ban on Single-Family Zoning
 The housing shortage is an ongoing issue in New York (and most of the United States), driving rents and real estate prices up. In an effort to increase the pool of available properties, NY State Senator Brad Hoylman is pushing for legislation that would ban single-family zoning and allow smaller multifamily properties (two- to six units depending on the location) to be built in most residential lots.
The bill would eliminate standard requirements such as lot size, off-street parking allocations, and setbacks that currently prevent their development. It would also reduce the maximum lot size in town to 20,000 sq. ft. (without water and sewer access) or 5,000 sq. ft. if attached to the city network.
The bill goes against the widespread status quo that gives localities the higher power when it comes to zoning, giving them the possibility to create enclaves where building multifamily properties is near impossible. "We need to end the policy of exclusionary zoning that disadvantages lower- and middle-income New Yorkers," said Hoylman. "The affordability crisis is best addressed statewide." According to a Furman study, New York City's affluent suburbs – particularly Westchester and Long Island – have one of the most exclusionary zonings in the country.
NoHo and SoHo Rezoning
 Significant zoning changes are coming to two of the most sought-after NYC neighborhoods. The disputed proposal received near-unanimous approval in the Land Use Committee (15-1) and passed unanimously in the Zoning and Franchise Subcommittee. It will go for a full council vote this week.
The proposed rezoning would bring affordable residential and retail space to 56 blocks located in NoHo and SoHo. Some of the initial demands were removed during negotiations, including the reduction of commercial floor-area-ratio, the elimination of dorm and college university usage, and the requirement of the city's Mandatory Inclusionary Housing plan one for new development.
Provisions were included to preserve SoHo's historic art identity, including an Art Fund financed in part by loft owners who sell their property to non-artists and whose funds will be used to promote the public presence of the arts in the area.
According to City Planning officials, the bill will contribute to creating 3,500 new residential dwellings, including 900 affordable units. Nevertheless, its detractors are worried that expectations may fall short of reality. "Study after study showed that the plan is likely to produce little if any affordable housing, and is almost surgically designed to discourage the construction of affordable housing, and the modifications made by the City Council will do little to change that," said Andrew Berman, the executive director of Village Preservation.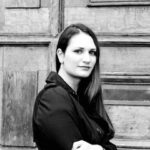 After graduating with a Master's degree in marketing from Sciences Po Paris and a career as a real estate appraiser, Alix Barnaud renewed her lifelong passion for writing. She is a content writer and copywriter specializing in real estate and finds endless fascination in the connection between real estate, economic trends, and social changes. In her free time, she enjoys hiking, yoga, and traveling.