Affording rent in one of the most expensive cities in the world has been a concern for New Yorkers even in the best of times. Now, the situation is about to become even more complicated since New York State announced on Friday that they would stop taking applications for the Emergency Rental Assistance Program (ERAP) starting November 14th, 2021, at 10 p.m. The overwhelming demand for the program has caused the $2.4 billion funds allocated by the government to be drained a lot faster than expected.
The program, launched in June 2021, provided assistance to New Yorkers affected by the pandemic for paying overdue rent and utility bills. New York City renters constitute the bulk of applicants, with 190,000 out of the 250,000 applications (as of two weeks ago) incoming from the five boroughs.
The program is still accepting applications from tenants residing in counties that have not yet exhausted their allocated funds, including Dutchess, Niagara, Oneida and Saratoga counties. Residents of Nassau, Suffolk and Westchester Counties (except in select cities) can also still apply. Finally, applications are still open for renters earning between 80% and 120% of their area median income. However, with the funds running low, the chances for new applications to be approved and funded are low.
It is distressing news for lower-earners and those still unemployed in New York City. In the wake of the pandemic, nearly a million New Yorkers lost their jobs. A year and a half later, the unemployment rate remains high at 9.8% in September 2021 – significantly higher than the 4.6% national average. Although many businesses are dealing with a workforce shortage, some industries – especially when it comes to tourism, one of the significant sources of employment in NYC – are still lagging and are a far cry from recovering to their pre-quarantine levels.
500,000 New Yorkers owe millions in back rent, which is a concern not only for them but also for smaller landlords who are, in turn, incapable of paying their mortgage and are at risk of foreclosure. Landlords whose tenants have declined or are unable to apply to ERAP are invited to apply to the Landlord Rental Assistance Program (LRAP.) However, the funds for this program are currently fully allotted, and there is no guarantee that the application will be accepted or funded.
NYC has maintained its eviction moratorium until January 15th, 2022, which only delays the urgency of the situation. This winter could see a wave of evictions. With the inflation lurking and the hike in rents that have been affecting the Big Apple these past couple of months, finding housing could prove to be a difficult task for those displaced. Besides, they will also be dealing with the additional obstacle of having an eviction on their record and their credit score crushed down. There's also the concern that those being evicted will search for any way to house themselves, including illegal conversions. Illegal conversions are still a hidden problem in the city as 83% of the drownings from Hurricane Ida were from illegal conversions. Natural disasters are just another thing this population will have to contend with if they are evicted or forced to find a less than legal residence. 
In an attempt to remediate the situation, 17 members of the Senate and Congress have contacted the U.S. Treasury on Friday in support of Governor Kathy Hochul's request for additional funds for the program. The state is also considering redistributing the funds from counties that have not exhausted their resources yet to areas with higher needs, such as New York City.
Overall, the market is showing signs of recovery, and the government is slowing down its stimulus effort, including shutting down expanded unemployment benefits. However, the pandemic has durably impacted Americans' lifestyles, and solutions must be found to protect the most vulnerable.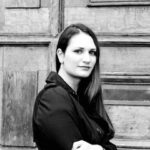 After graduating with a Master's degree in marketing from Sciences Po Paris and a career as a real estate appraiser, Alix Barnaud renewed her lifelong passion for writing. She is a content writer and copywriter specializing in real estate and finds endless fascination in the connection between real estate, economic trends, and social changes. In her free time, she enjoys hiking, yoga, and traveling.