Like some epic technological-electrical storm flash, in a climactic scene from a futuristic sci-fi movie, the Olympia seems to rise up like an otherworldly ghost ship from its watery grave. Shining and gleaming like facets of a priceless stone, lovely and sparkling under the light of the moon. She commands immediate attention to her finest details, as she wants you to appreciate her beauty and unique linear grace. She is the tallest, most striking architectural creation in all of Dumbo: a majestic skyscraper named Olympia.
"Olympia Dumbo", as she is affectionately referred to, is owned and developed by Fortis Property Group, and now selling condo units – but you'd better have deep pockets! The price per square foot is the most expensive in Dumbo, but The Olympia has class – and prestige. The building is 33 stories high, designed by architecture firm Hill West and renowned interior design and architecture firm Workstead. It has 76 condos that range from 1 to 5 bedrooms, each with a private terrace with dazzling, panoramic views. Residents of the building also get to enjoy 38,000 ft² of indoor and outdoor space with lots of fabulous amenities! The trés chic, avant-garde condos range in price from $1,775,000 to the penthouses at $7,750,000 for the 4-bedroom and $12,900,000 for the 5-bedroom.
A New Breed Of Apartments
These days, monolithic, amenity filled luxury apartment buildings are starting to pop up all over the city. Manhattan has been characterized as the "city that never sleeps" and it seems New Yorkers are less and less likely to want to leave their homes to experience the city. Apartment listing sites such as RealtyHop have seen an increase in listings advertised as "luxury rentals", and searches with amenity keywords such as "outdoor space".
While DUMBO used to be an old, rundown warehouse district filled with artists and illegal residents, it is quickly turning into one of the priciest neighborhoods in Brooklyn. Gone are the single story buildings and in its place are high rise, gorgeous glass buildings. It used to be that DUMBO was a place for artists to hole up in their studios, but now with the average cost for a studio being $914,625, according to RealtyHop, only the most exclusive artists inhabit the 11201 zip code. In fact, the name 'DUMBO', meaning down underneath the manhattan bridge overpass, was meant to dissuade big developers from taking over the spaces and creating buildings exactly like what we see today.
But it's clear that Manhattanites are even more interested in having even more convenience at their fingertips than a short walk down the block. Specifically for The Olympia, there are three full floors of special amenities one need not leave their building for that are listed under three themes: "The Garden", "The Bridge" and "The Club".
The Garden
The Garden was crafted by Workstead and features their famous sculpturing details in the wood and stone materials. But don't forget to look up! New York artist Jacob Hashimoto was commissioned for a 3-D artistic experience above your head as you enter the lobby space. Private parking is available to rent or purchase, and the attended lobby includes a 24-hour doorman, concierge, pet spa and a fancy lounge that opens up onto – you guessed it – a private garden. Be sure to check out the details of the interior space design. There is high quality craftsmanship in everything around to give the ultimate luxurious experience.
The Bridge
The Bridge is the place you'll be spending all your spare time. Whether you're single or a household with kids, everyone is going to fall in love with The Bridge. This level overlooks the iconic Brooklyn Bridge, but the most notable amenity is the full-size, outdoor, rooftop tennis court! This exclusive Olympia perk is a 75 feet high and therefore New York's highest tennis court, and Dumbo's tallest residential skyscraper. On The Bridge, the fun doesn't stop there – there's also a full-size (59′) outdoor pool and hot tub! And if that isn't enough, turn the kids loose in the outdoor kids' water park or shipwreck themed playground, then have a family barbeque in the BBQ area. You'll also have access to an indoor lap pool, steam room, dry sauna and treatment room.
The Club
The Club is home to the fitness center, where machines are programmed for boxing, weight training and cardio. This is also where you'll find the 2-lane bowling alley and game room complete with pool table, chess and more! The best thing about these amenities for health and fitness, is that you don't need to go anywhere, or join any memberships to stay in shape. All you need is a healthy dose of determination. Folks, the amenities alone in this place should have you drooling right now!
The Units
Now that we've gone over what's outside the units, let's go through some of the best features inside. Each unit features its own washer and dryer, central A/C, and the latest, most stylish interior features money can buy. Rest assured that if you're looking for a luxury condo, this is the classiest act in town! You can schedule an appointment for a private tour here, there are just 11 remaining units from approximately $2 million to $12.9 million for the 5-bedroom penthouse. Not sold on The Olympia? There are still many beautiful Dumbo homes for sale on RealtyHop.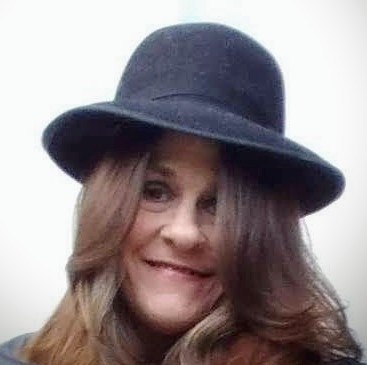 Rochelle Harris is a passionate writer originally from Phoenix, AZ. who credits her success to integrity and determination. She has a great sense of humor, loves music and her family, and writes fiction and poetry in her spare time. She is excited about the New York experience and lifestyle! Follow Rochelle on Twitter at @LinguisticAnRky or get in touch at [email protected]