Extell Development is allowing residents at its 800 ft. tall waterfront condominium to apply a full year's rent towards condo purchase prices. 
One Manhattan Square hosts 72 floors of stunning, luxurious condominium residences overlooking the East River and Lower Manhattan. The 800 ft. glass tower also has a complete sports club, an expansive spa and the largest private garden in all of Manhattan. In total, it covers more than 100,000 square feet of indoor and outdoor amenities, exclusively reserved for its residents. 
Its commercial developer, Extell Development Company, is now offering a rent-to-own opportunity on its condos. Renters who have fallen in love with their residences can now apply to become its owners. Extell will credit a full year's worth of rent towards the condo's purchase price.
The lux residence is unique in many ways. It's one of the latest waterfront developments erected in Manhattan and offers one of the last remaining 20-year tax abatements.
Its spacious garden was designed by award-winning landscape architectural firm West 8, and sports more than an acre of outdoor amenities. The green grounds come with social courtyards, firepits, flourishing gardens, a tea pavilion and even a tree house.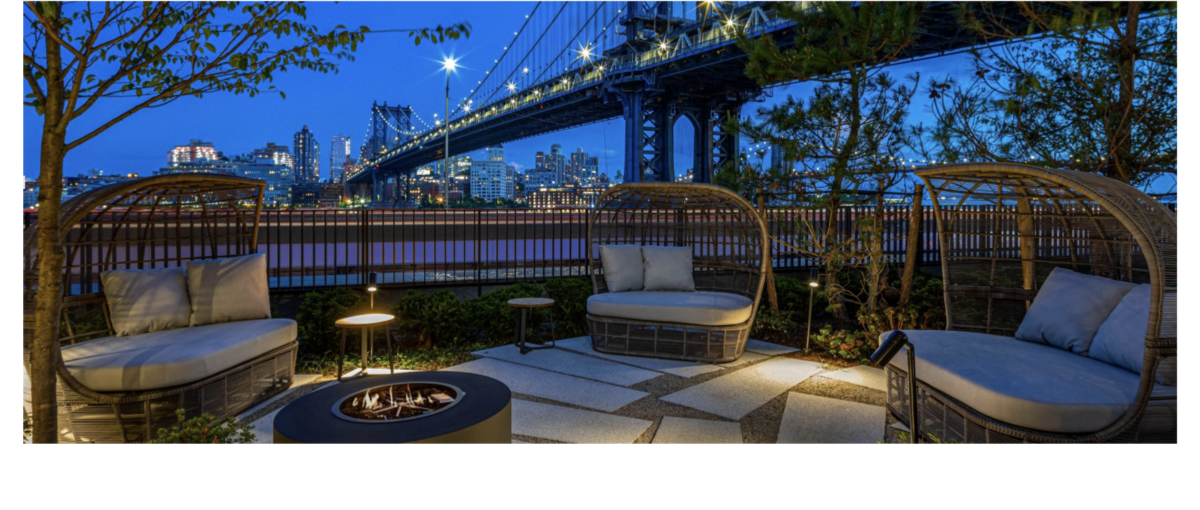 As one of New York's most palatial residences, One Manhattan Square is a highly-coveted place to live. Its website boasts "interiors that feel like home," a phrase that seems rightfully aligned with Extell's plan to convert its leasing tenants into homeowners. Designed by world-renowned architectural firm, Adamson Associates, the towering glass building is certainly an eye-catching addition to Downtown Manhattan's skyline.
Residents of One Manhattan Square get to choose between two distinct aesthetics for their condo—dawn and dusk. Whether you prefer warm and light hues presented by the Dawn Scheme, or the more sophisticated greys that come with the Dark Scheme, all condos offer Extell's signature choice of luxury and comfort.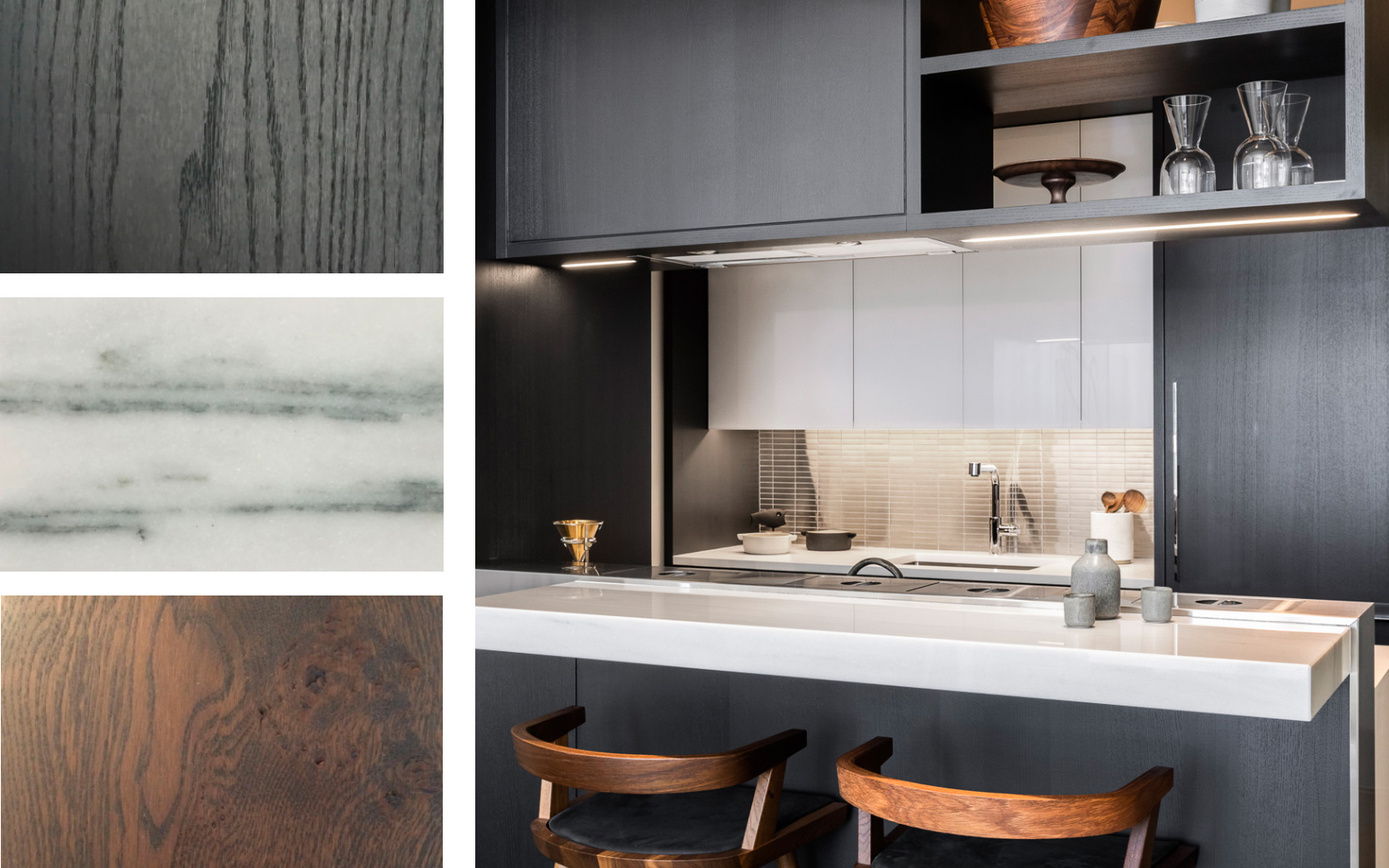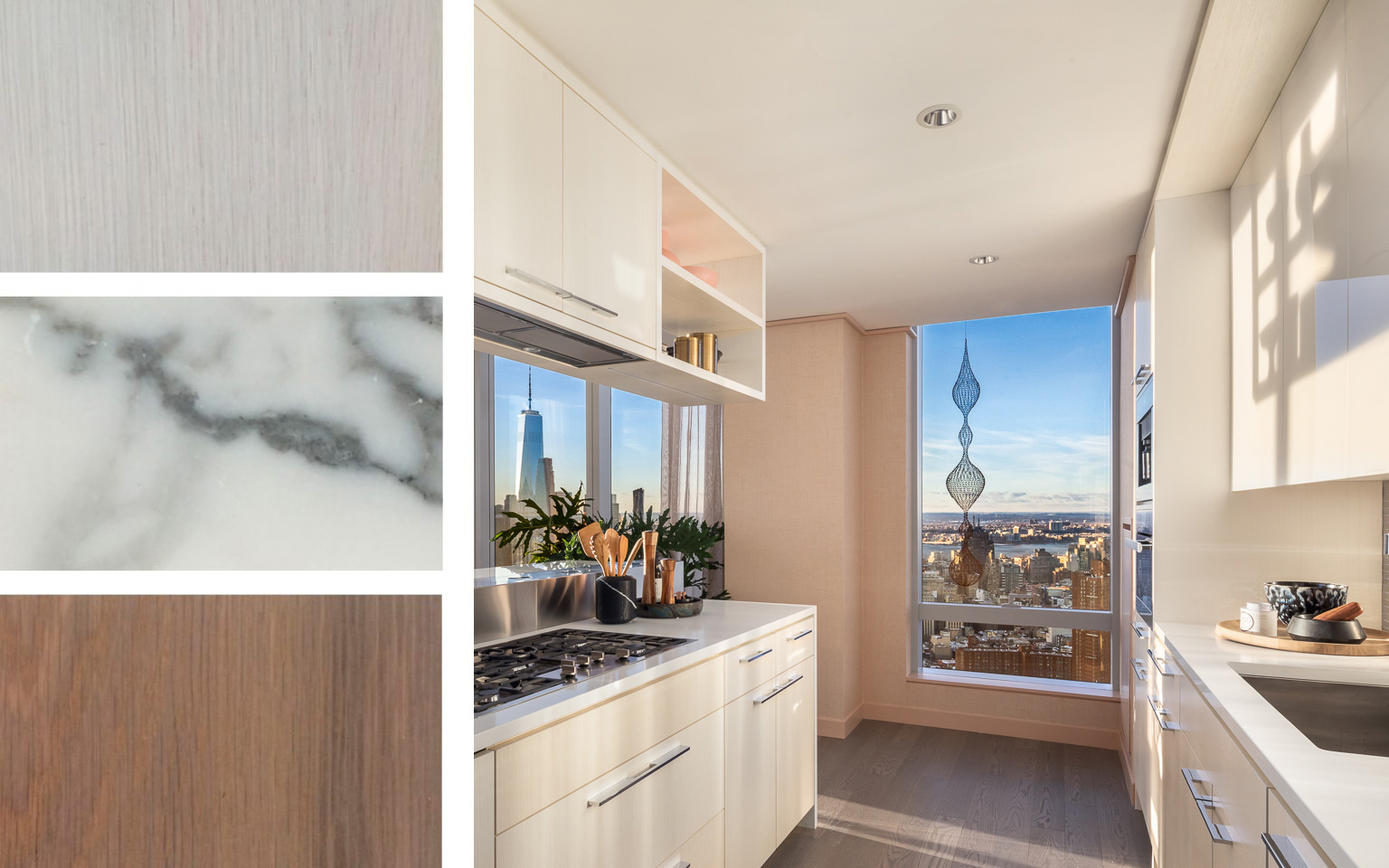 Each residence comes fully equipped with premium Miele appliances, Dornbracht fittings and custom cabinetry. Mosaic backsplashes and Covelano stone bar tops decorate kitchen surfaces. Floor-to-ceiling windows open up the living areas and let in plenty of sunlight throughout the day.
The open design of each condo allows its residents to enjoy the entire space, regardless of the home activity they are engaging in at the moment. It's an ideal setup for young families looking to live in the city long-term, or professionals who prefer urban life to the suburbs. 
Condo interiors at One Manhattan Square were designed by Meyer Davis Studio, a globally recognized design boutique specializing in hospitality and workplace environments. Elements such as high-end imported stone and wide-plank oak flooring are displayed throughout the glass tower's condos. All residents enjoy stylish designs, quality interiors and functional appliances. 
Some of the available flats at One Manhattan Square are listed below:
695 square-foot, 1 Bed, 1 Bath on the 10th floor for $1,260,000

1123 square-foot, 2 Beds, 2 Baths on the 25th floor for $2,295,000

1667 square-foot, 3 Beds, 3 Baths on the 65th floor for $3,685,000
Rent-to-Own Units are also available for:
$5695/mo. (1 Bed, 1 Bath on the 7th floor)

$7250/mo. (1 Bed, 1 Bath on the 40th floor)

$9000/mo. (2 Bed, 2 Bath on the 41st floor)
Currently, there are no 3-bedroom units available under Extell's rent-to-own program. You can visit One Manhattan's Square website for a full list of available apartments for rent-to-own. If you're looking for an apartment just to rent for the time being, you can also find current listings at renthop.com.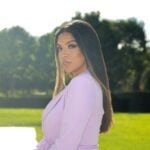 Vivian Tejada is a freelance real estate writer from Providence, RI. She writes SEO blogs for real estate, travel and hospitality companies. She's passionate about the future of work and helping Latin American freelancers achieve time, location, and financial freedom. When she's not writing you can find her at the gym, a family cookout, or at brunch with her girls. Follow her on Linkedin to learn more.